Is anyone else ready for fall? Now that school has started back I am definitely ready for cooler weather and everything pumpkin spice! When I started thinking about what I wanted to do for Week 36 of the Pinterest Challenge, I knew I wanted to lean towards something fall. Then I came across this cool pin for Spider Web Art! I love doing Watercolor Resist with the kids. It's an easy project that always yields beautiful results. This Watercolor Resist Glitter Spider Web Art did not disappoint. It is such a fun and sparkly craft to do for Halloween!
This post does include affiliate links. That means I could earn a tiny portion of any sale that is made through clicking on any of these products with no additional cost to you. All support is greatly appreciated!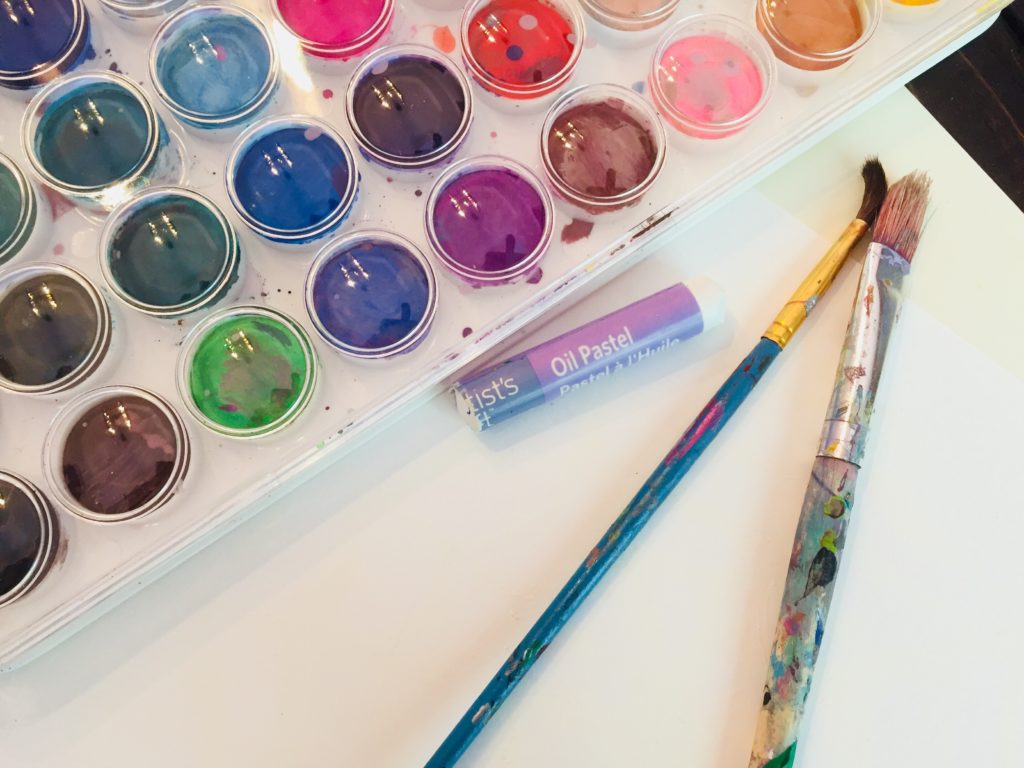 The best part is you only need a few supplies for this art project:
Start by drawing a spider web on a piece of white cardstock with the White Oil Pastel. I always use an Oil Pastel because I have heard mixed reviews on using a white crayon. Once you have the spider web drawn, the kids can paint all over the paper with watercolors. The effect is so cool!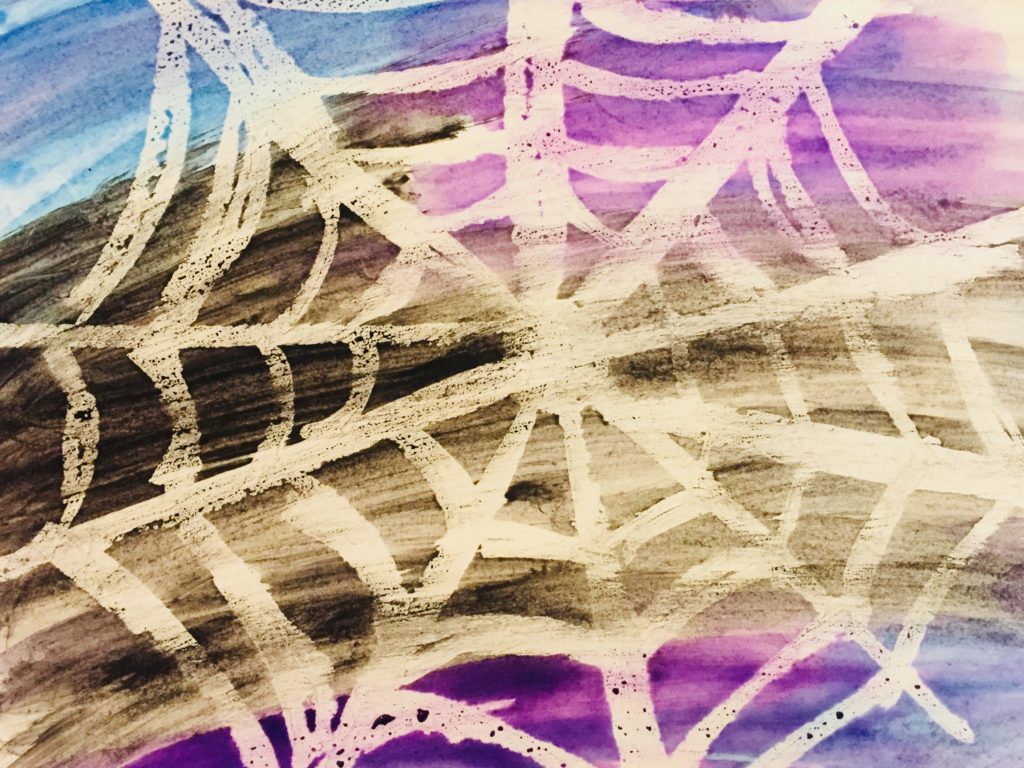 Once they are finished painting, add the glitter glue. We just outlined the web with the glitter glue. While the glue was still wet, we attached the plastic spiders. This was such a fun art project and the perfect craft for Halloween!