Welcome back to Menu Monday! We are in Week 3 of the Six Week Freezer Challenge based on my post Stock Your Freezer the Easy Way. So far we have frozen Chicken Tettrazzini, Taco Soup, Hawaiian Chicken and Lasagna Soup. It feels so good to have these meals already prepared in my freezer! If you are new to the challenge, feel free to jump right in or just start back at Week One.
This week I have chosen to freeze Chicken Taquitos and Classic Lasagna. The Chicken Taquitos dish is a new recipe for me. I made these with a rotisserie chicken because you know I love to cook with rotisserie chickens on Sundays! The only problem is that I am obviously not the only one in town who does this. I always wait to grab my chicken when I'm done with all of my shopping so it is nice and fresh. When I made my way over to them yesterday, they were completely wiped out and I was told it would be another hour and ten minutes before more were ready. What!?!? Luckily my husband and kids were out at a playground and could swing by a different store. That crisis was diverted. Otherwise we would have been breaking into some of our freezer meals sooner than I anticipated!
This recipe did not disappoint! Since it was my first time, I didn't quite get them rolled up in true taquito form. I put more stuffing in them probably but I think I like them that way! 🙂 I quickly made enough for our dinner and got them into the oven. While those were cooking, I rolled the remainder of them and put them on a pan in the freezer. After we finished dinner, I was able to just drop them into a freezer bag. Wow, that was easy! 🙂 These would really make excellent items for lunch too. Especially since I'm not sure that I really want to share these.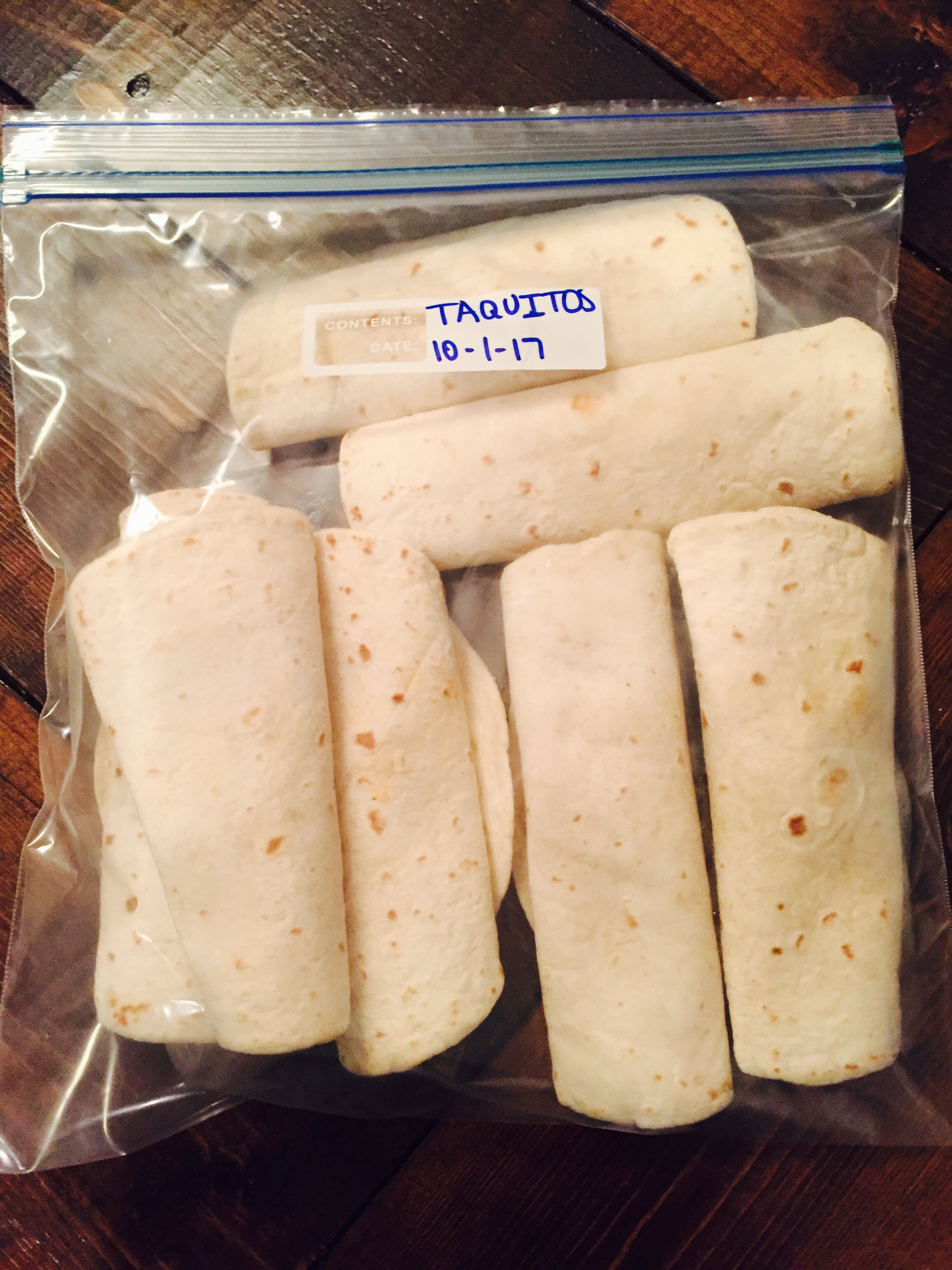 It has been years since I have made Lasagna but it is one of the best freezer meals out there! I think it will also be a hit with the kids. I plan to run by Dollar Tree to pick up more of the foil baking pans. I am able to get three pans for one dollar. I have not had any issues with them. I just put them on a pizza pan when I pop them in the oven.
I also baked another batch of muffins today that I will mostly freeze. On my last trip to Trader Joe's they were completely out of the pancakes that the kids like to have during the week with their smoothies. I am trying to only go to Trader Joe's once a month now so I am improvising!

Here is our menu plan for the week:
If you've never tried the Philly Cheesesteak Tin Foil Dinner, you should check it out! It is one of Gavin's favorite dinners. It is essentially what we had as kids but we knew it as a Hobo Meal. I'm addicted now to tin foil and sheet pan dinners. If you have any good recipes, please feel free to share them with us!