Do you know someone who is obsessed with LOL Surprise Dolls? I know my daughter is in love with these little dolls and all of their accessories! She recently celebrated her 5th birthday and her favorite gift was the LOL Surprise Doll #OOTD (Outfit of the Day) box. If you are familiar with these toys, then you know they can come with lots of little accessories. I was excited to realize we actually had a little organizer I had picked up at Dollar Tree. It ended up being perfect for all these LOL Doll accessories.
This post does include affiliate links. That means I could earn a tiny portion of any sale that is made through clicking on any of these products with no additional cost to you. All support is greatly appreciated!

LOL Surprise Toy
Right after Christmas I had banned all small toys and moved them into our attic closet. Yes, I know that sounds mean. We were just struggling with a good organization method. I tried a few but nothing seemed to work. So I was hesitant to buy this LOL Surprise Doll box for that reason. She really wanted it though so I thought I would give this another shot.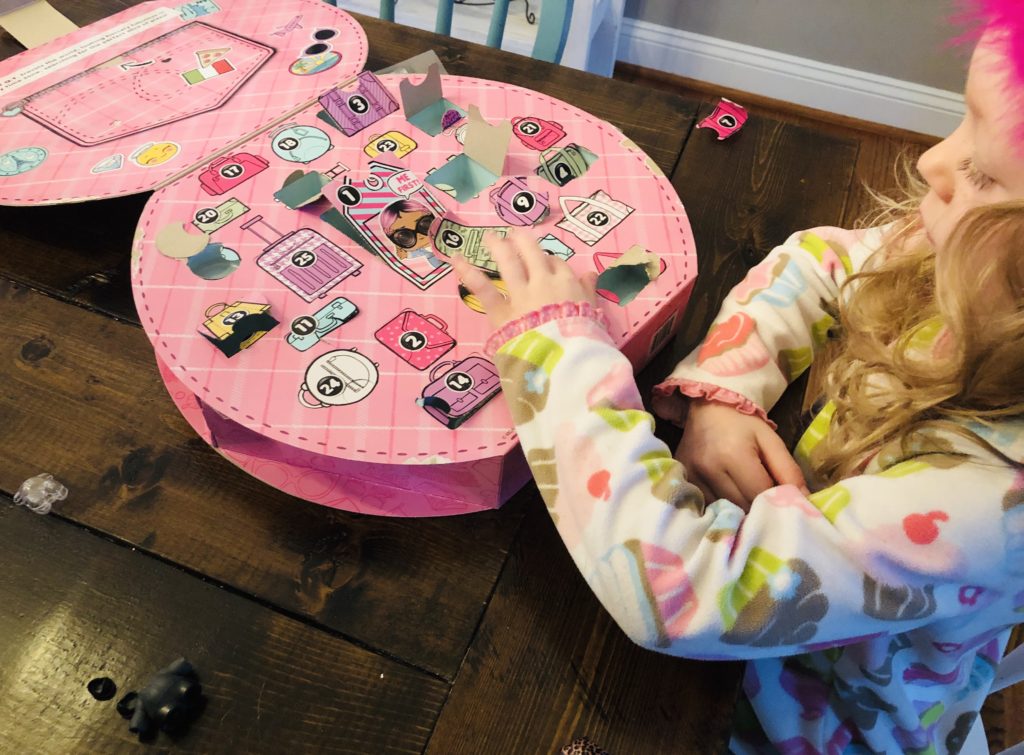 I was so glad I had caved and gotten it for her. She loves this toy so much. She and Gavin had the best time opening all the little boxes to see all the fun accessories that came with it. It's even slightly educational if you try to open the boxes in number order! Once all the accessories were out, I realized I had picked up some cute organizers at Dollar Tree.
Toy Accessory Organization
I originally had another idea for this little box but I can always get more. They are only a dollar after all. The hot pink one was perfect for this little project. I pulled out the little box and let her add all of the little accessories. She really enjoyed organizing them. I'm hoping that will encourage her to keep the toys organized on her own.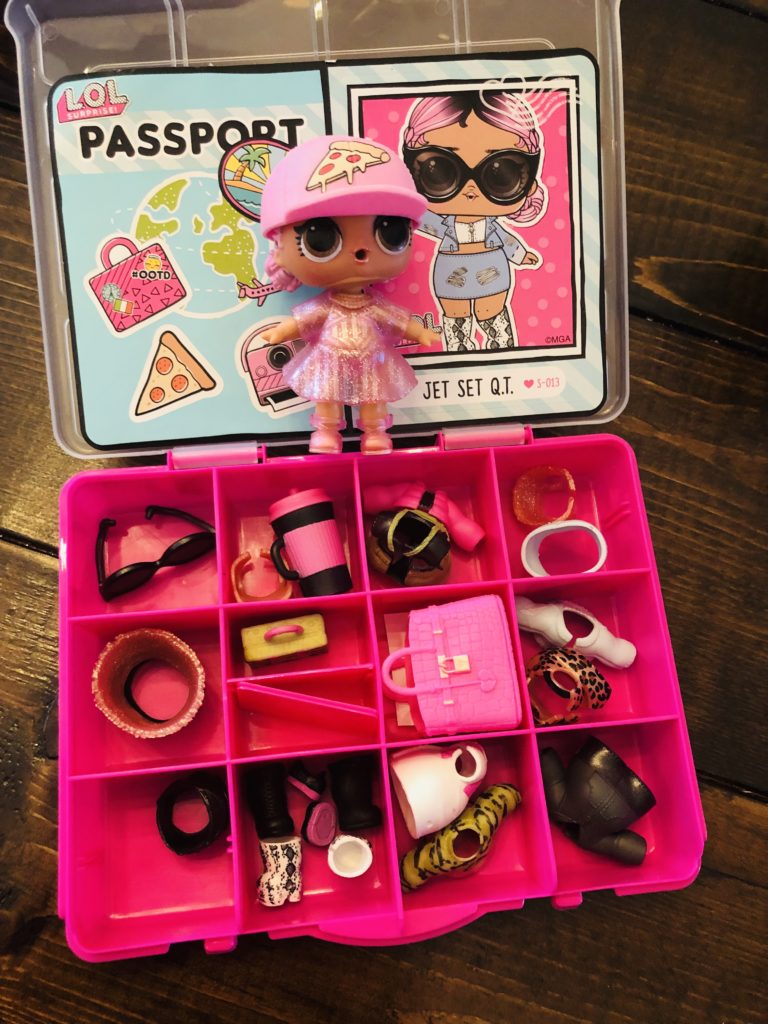 There is even more room in the little case to add accessories from her other LOL Surprise Dolls. The only issue we an into was where to put the doll and her hat. Of course those two items were to large for this case. I am hoping to find another organizer that will hold the dolls and this case together.
Another fun idea for this accessory organizer is to add the stickers to the cover of the case. The stickers are the perfect size to personalize the organizer. There is even room to add a few more small stickers that come in some of the other surprise packs.
If you are looking for a fun gift for a little girl, we highly recommend this LOL Surprise! Doll Outfit of the Day Box! Just make sure you pick up the Dollar Tree organizer to go with it. Her mother will thank you! 😉