If you are looking for a cheap and easy craft for the kids this winter, definitely consider making these easy Heart Shaped Bird Feeders using Dollar Tree supplies. This craft activity is perfect for kids of all ages and can help strengthen fine motor skills.
This post does include affiliate links. That means I could earn a tiny portion of any sale that is made through clicking on any of these products with no additional cost to you. All support is greatly appreciated!
Supplies for Bird Feeder Craft
You only need two supplies for this simple craft! We used "pipe cleaners" and Fruit Loops cereal. Any o-shaped cereal, such as Cheerios, would work great for this activity. You can find both of these items at Dollar Tree. That means this activity will only cost you two dollars!
This craft is also not very messy and is super easy to set up. Just put some of the cereal in a bowl. Then lay out the pipe cleaners in the middle of the table where everyone can reach them. This is also great so they can snack while they craft!
Creating a Heart Shaped Bird Feeder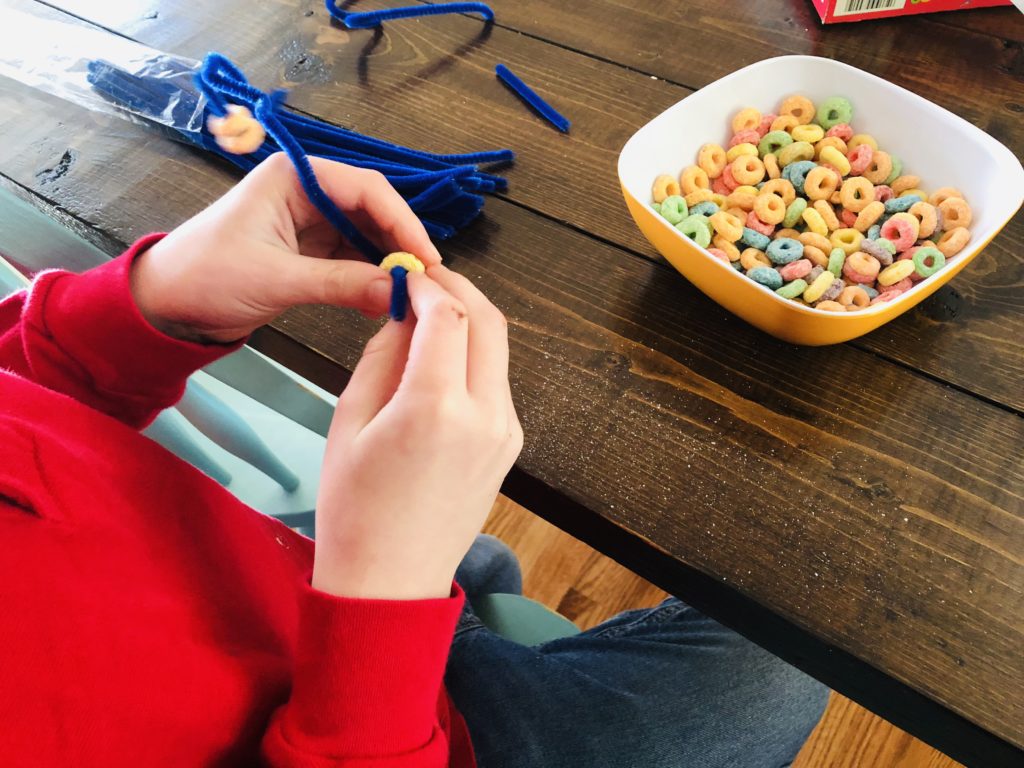 It is really simple to create a heart shaped bird feeder. To start off the craft I shaped some of the pipe cleaners into hearts. Then they threaded the fruit loops onto the pipe cleaner. This made it really easy to just twist the ends together to hold it in place.
They also enjoyed making other shapes once we were done making the heart shaped bird feeders. This could keep them busy for a while!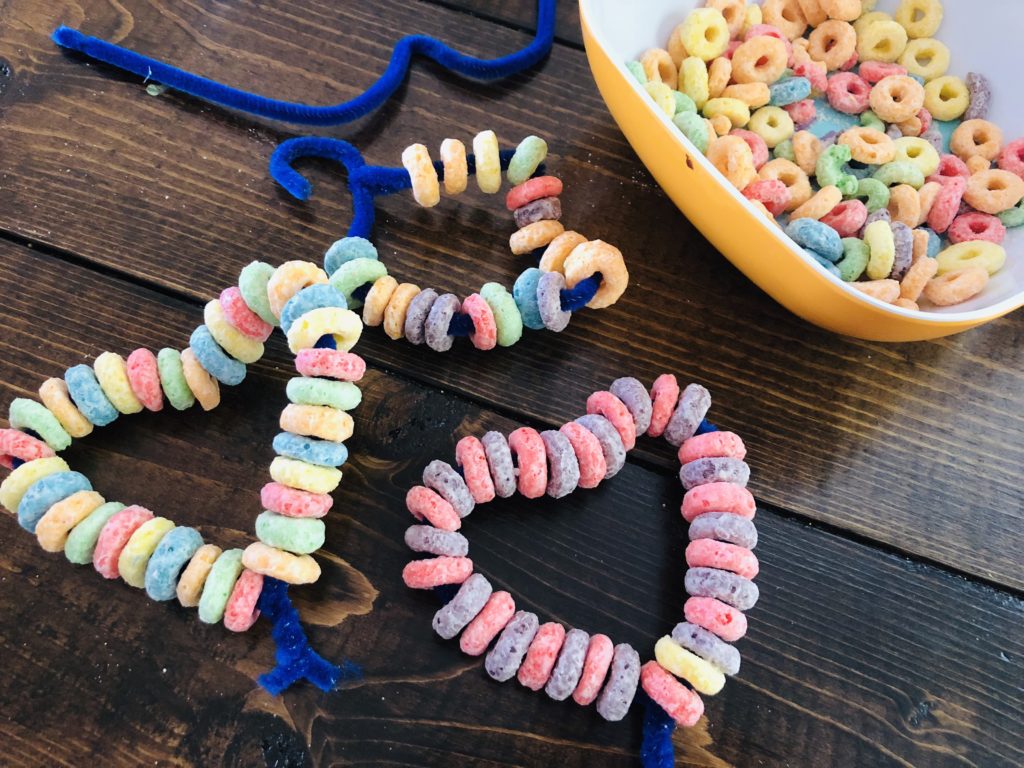 Once you are done creating the bird feeders, you can attach twine or string to this for hanging. We just hung them on the branches as they were and it worked great! We have done something similar using cardboard tubes and bird seed.
This is such a simple craft that would be perfect for Valentine's Day! If you need more Valentine's Day supplies, be sure to check out Dollar Tree. They always have affordable supplies for all the holidays.
For more fine motor activities, be sure to check out a couple of other Fruit Loop activities we did along with this one or this fun bead tower activity. They are all great indoor activities for little ones.