My kids have been obsessed with writing letters to Santa! A house in our neighborhood has a mailbox for Santa letters. We have had a blast walking over to drop off the letters. Today I am sharing some adorable Free Printable Santa Lists and Letters to make this fun holiday activity even easier.
This post does include affiliate links. That means I could earn a tiny portion of any sale that is made through clicking on any of these products with no additional cost to you. All support is greatly appreciated!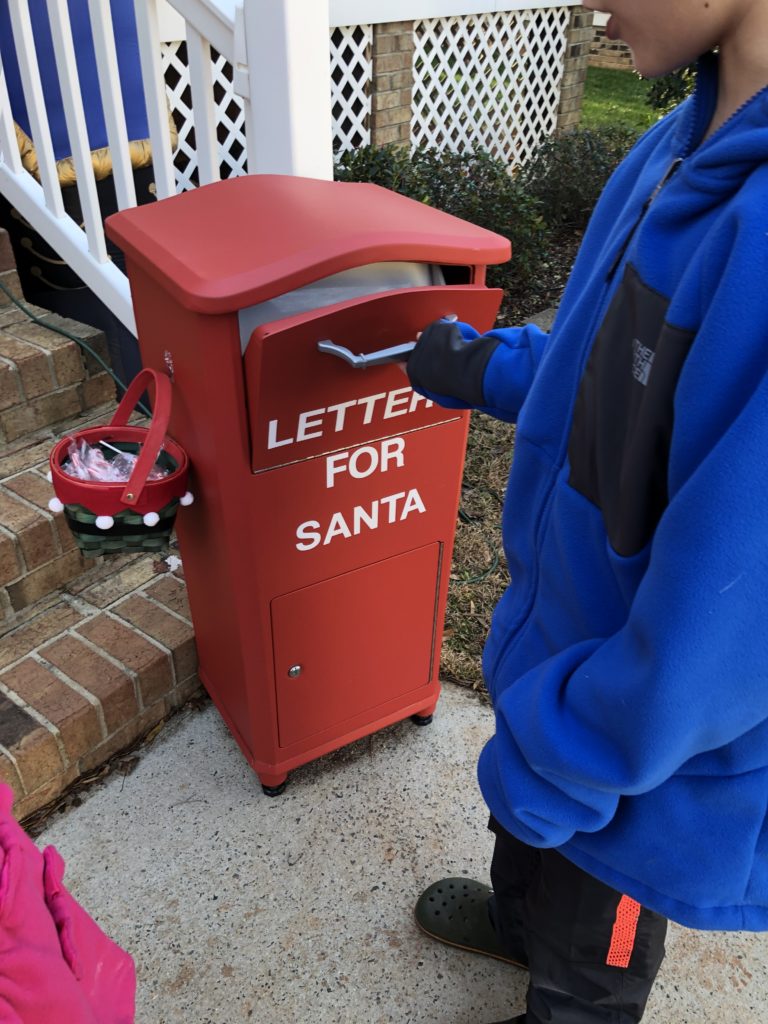 The list making all started when we started getting the toy catalogs in the mail. We needed an activity so I let the kids cut out pictures and paste them onto printer paper. It worked great! They were busy for quite a while.
Then I wasn't quite sure what to do with their finished work. I told them they should write Santa a letter and we could include their papers in the envelope. They loved that idea!
They got to work on those letters right away! It is always great to encourage writing. My daughter is in kindergarten so this was a really great activity for her to work on her writing skills.
These printables are all perfect and will encourage kids to enjoy writing as well. There is even one for letter tracing. You will also find fill-in-the-blank options that make it easier for writing letters with little ones.
Free Printable Santa Lists and Letters
These free printable Santa lists and letters are all so cute! Your kids will love using these to write their letters. The hard part is choosing which one to print first!
If you love the ease of printables, check out our list of Free Printable Chistmas Countdown Ideas!