Last month I shared some of my fun finds from our local Goodwill Store. One of those items was a cool glass lantern container. I knew right away it would make a fun candle. I had tried candle making over the holidays so I knew how easy it would be. There are so many fun items you can find at the thrift store that would make great container candles. I'm always looking for unique glass jars, fun coffee mugs, or pretty teacups.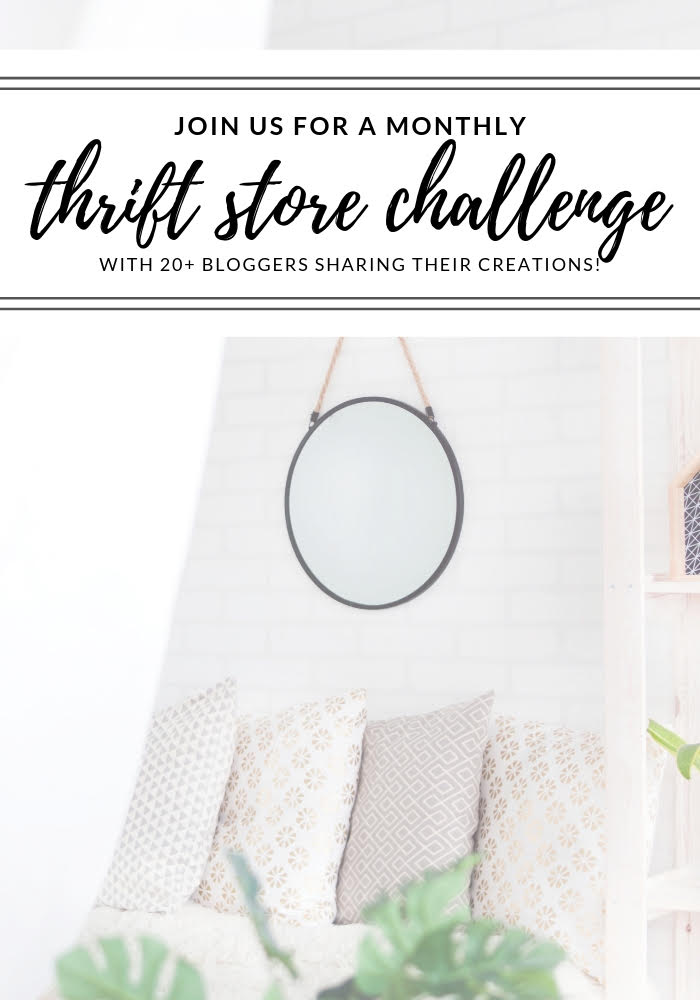 The Rules:
Upcycle an item(s) from a thrift store, resale store, or garage sale into a new piece of decor.
There's no monthly theme.
There's no budget to stick to.
Meet the Hosts
Angela | Simply Beautiful By Angela – Jenny | Cookies Coffee and Crafts – Heather | Glitter On A Dime – Amanda | Domestically Creative – Denise | My Thrifty House – Molly | Just a Little Creativity – Angie | Flippin Fanchers – Victoria | Dazzle While Frazzled – Debra | Shoppe No 5 – Marie | The Inspiration Vault – Deborah | Salvage Sister & Mister – Pili | My Sweet Things – Carmen | Living Letter Home – Habiba | Craftify My Love – Emy | Semigloss Design – Meredith | Southbound Blog
Make sure you follow our board on Pinterest for more upcycled decor inspiration!
This post does include affiliate links. That means I could earn a tiny portion of any sale that is made through clicking on any of these products with no additional cost to you. All support is greatly appreciated! 
Turn Your Thrift Store Find into a DIY Candle
Making your own candles is super easy! Last time I purchased a candle making kit to get started. It included palm wax which has done really well. The candles burn so evenly and the residue once it finishes is so easy to remove. This time I wanted to try soy wax since I've heard great things about that as well. I was able to find soy wax at Michael's but now I realize you can get a better value on Amazon.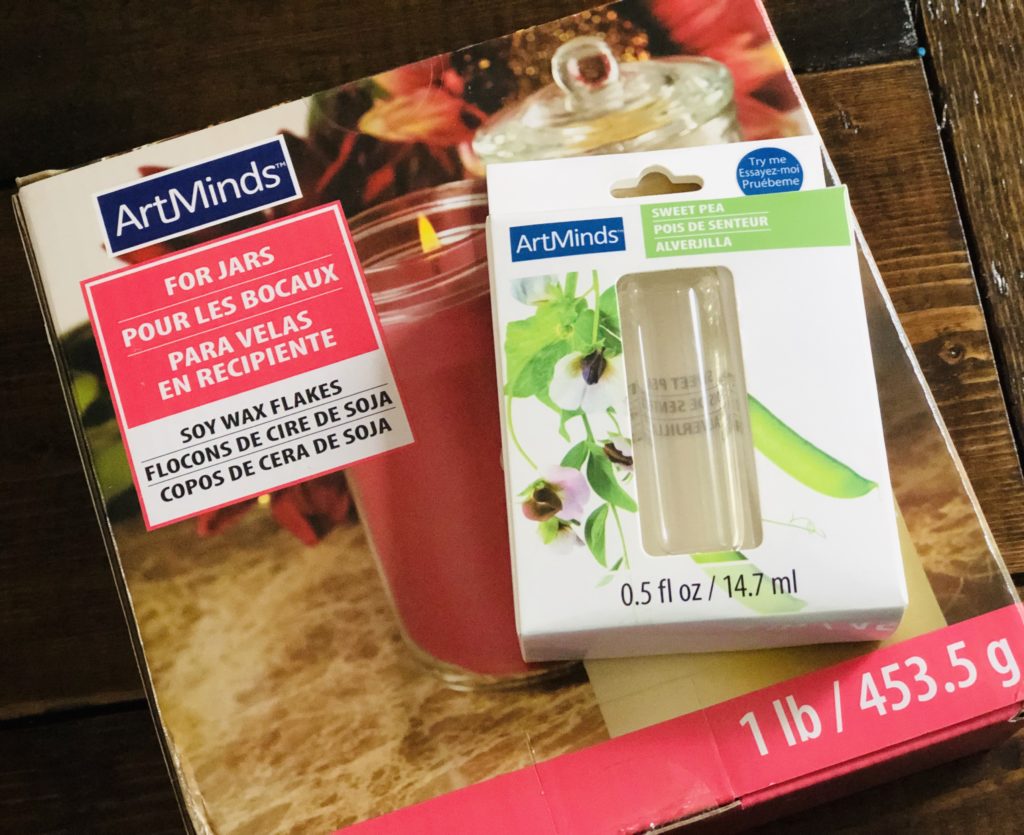 Do you have a container you would like to turn into a candle? To get started you will need the following supplies:
When you are ready to begin, you will need to boil a large pot of water. While bringing the water to a boil, pour the wax into the pouring pot. Once the water is boiling, place the wax filled pouring pitcher into the large pan of boiling water. This will create a double boiler for you to heat your wax. Never use a pouring pitcher on direct heat! This can cause the wax to overheat and possibly ignite.
While the wax was beginning to heat up, I prepared my jar with a wick. I used a hot glue gun to put it into place. Then I used some craft sticks and a clothespin for support to keep them from leaning. I used an old baking pan to help protect my work space. I did not want to have a mishap and need to clean candle wax off my countertops.
As the wax begins to melt, you can monitor the temperature with a candle thermometer. Once the wax is melted, add in a 1/2 ounce of liquid candle scent for every one pound of wax. Heat for a minute longer and then pour into the container. This is where the clothespin is really helpful since the wick starts to get soft with the hot wax.
My container was bigger than I realized. I only used one pound of wax but this container could have held more. The fragrance turned out very nice and perfect for spring. I added the candle to some fun items I found at Dollar Tree to make a cute spring gift basket. I even found the wire basket there.
The spring scented candle goes perfectly with these kitchen items. We have some new neighbors moving in across the street. I'm thinking this would make a fun housewarming gift for them.
And now for more thrifty goodness!
Check out what my fellow upcyclers created below!