I love decorating for Christmas! The house looks so warm and cozy with all the decorations and lights. So when Dollar Tree started putting out all their beautiful Christmas decor and crafting supplies, I couldn't resist buying a few things to get started.
Dollar Tree Wreath Makover
Check out what I found for this fun Farmhouse Style Christmas Wreath. I did a Dollar Tree Christmas Wreath Makeover. It was super simple and I'm so happy with the results!
**I was compensated for this post. This post also contains affiliate links and I will be compensated if you make a purchase after clicking on my links.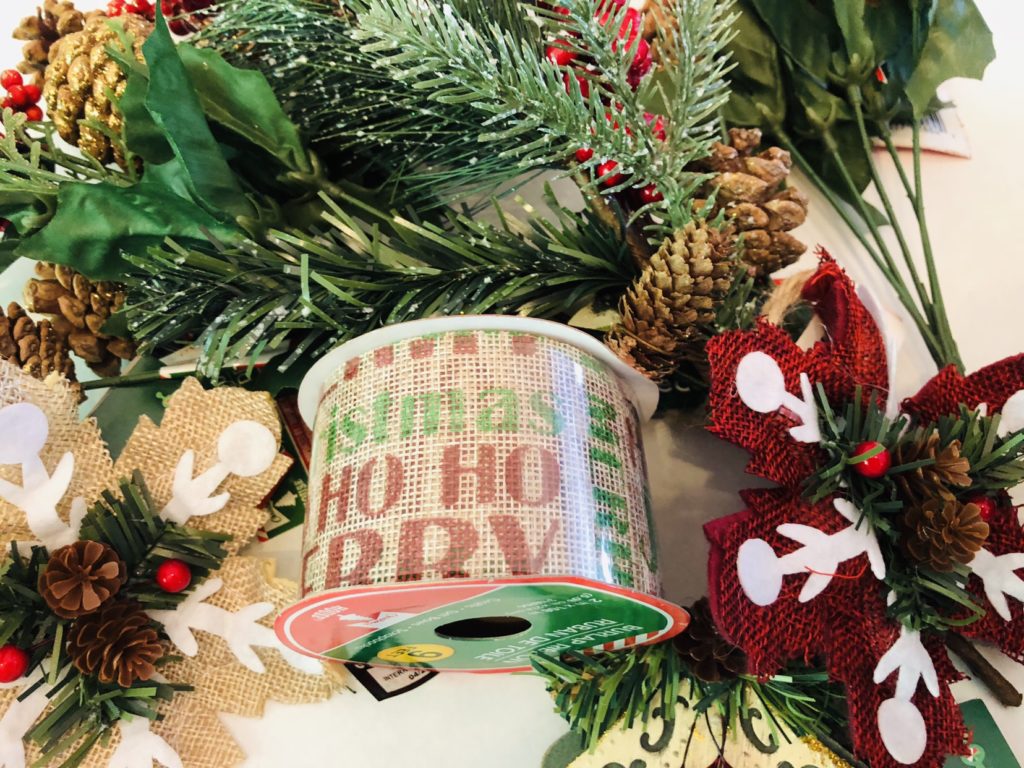 I have had the same greenery wreath on my door for almost 15 years. I've always loved it. A good friend made me a beautiful bow for it and I would use fresh berry stems to decorate it.
Over the years the bow has gotten weathered and we no longer live in the house with the beautiful holly bush. I decided this year I would give this wreath a makover!
Farmhouse Style Ornaments available at Dollar Tree!
I love the look of red berries so I knew I wanted to keep that style. Dollar Tree has some beautiful floral picks with red berries and pine cones. Those worked perfectly with this wreath. I also found some farmhouse style burlap ornaments.
The floral picks just slide into this evergreen wreath very easily. You can pick up a wreath like this at most arts and crafts stores. They are very inexpensive. Once I had the picks in place, I used my hot glue gun on the ornaments.
I used some burlap ribbon from Dollar Tree to make a couple of cute bows. I had actually purchased this ribbon for another wreath project. It looks so pretty on this wreath too though. I may have to get more!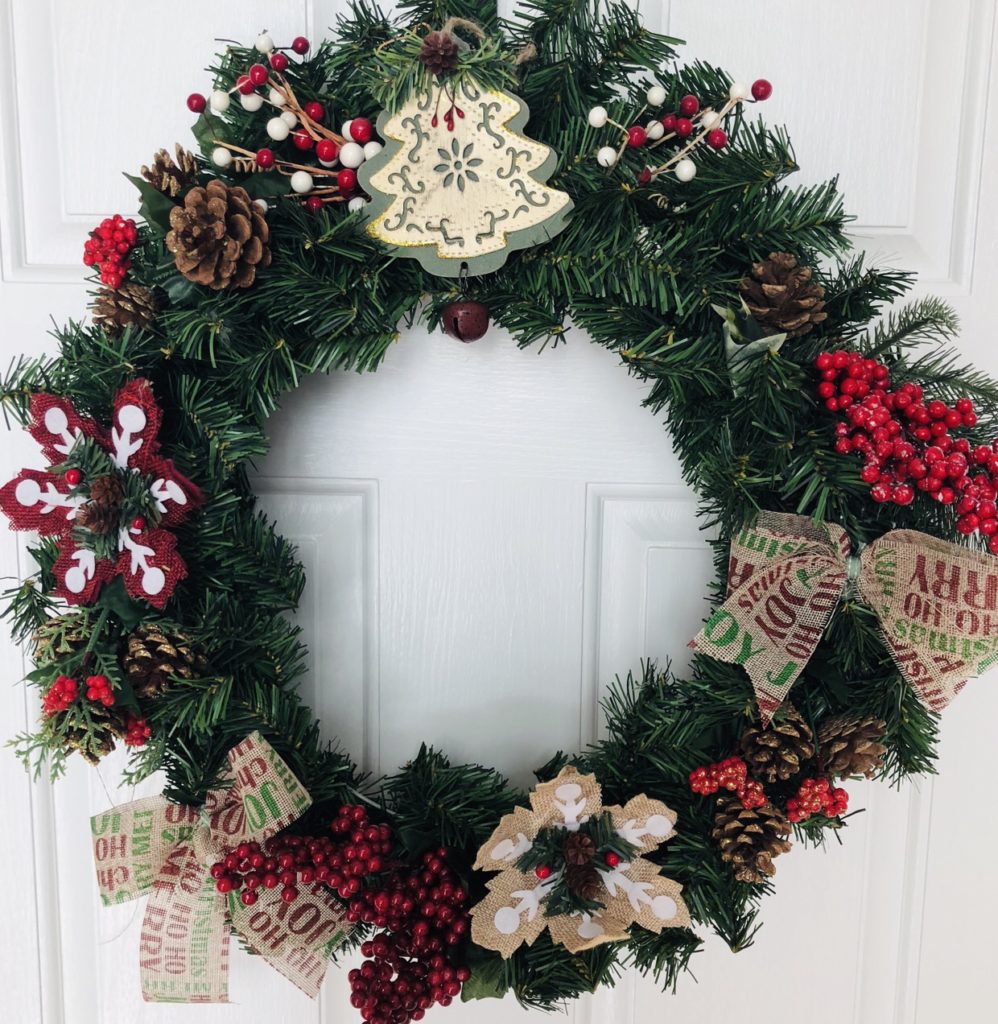 I think this wreath looks so much better! The little green tree ornament ended up being the perfect addition to this wreath. It has a little bell and looks so cute at the top of this wreath.
Dollar Tree also has a really cute little red truck ornament. I did a really simple wreath with that one too. It came together in about 5 minutes and I spent about $5.