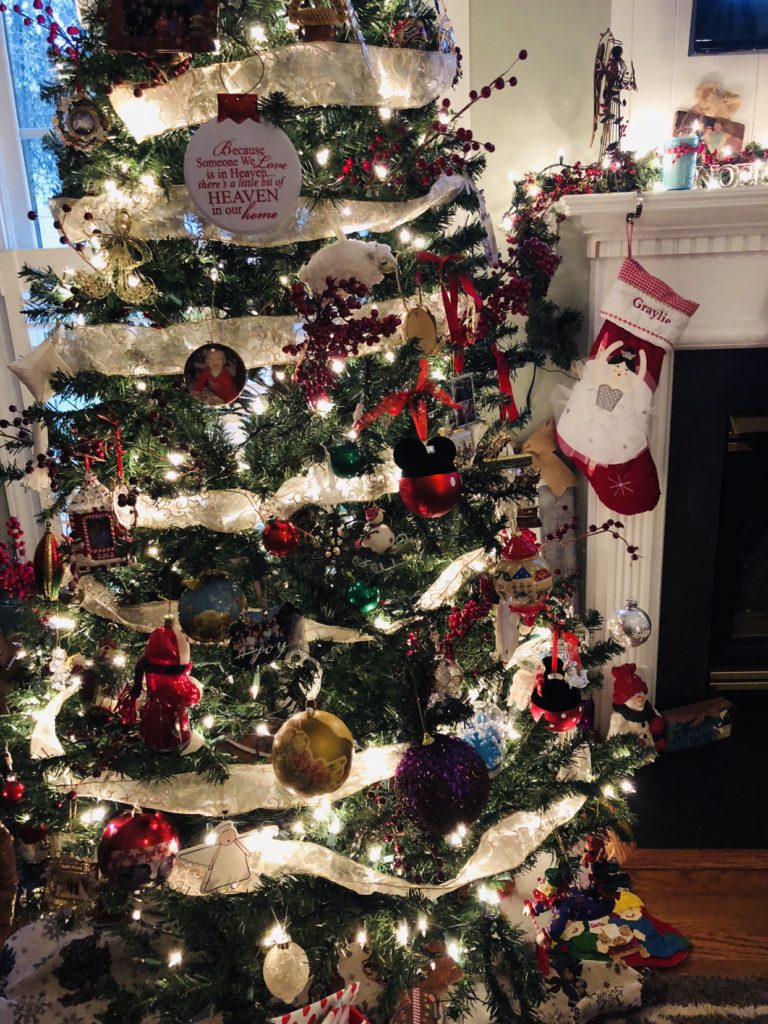 Our Christmas Tree is full of so many memories! I love looking back at all the ornaments that make it special and telling each story to the kids while we decorate together. There are no ornaments toward the top of the tree. I think there may be three ornaments on a few branches but that makes it even more special to me!
This post does include affiliate links. That means I could earn a tiny portion of any sale that is made through clicking on any of these products with no additional cost to you. All support is greatly appreciated!
---
CREATE A CHRISTMAS TREE OF
MEMORIES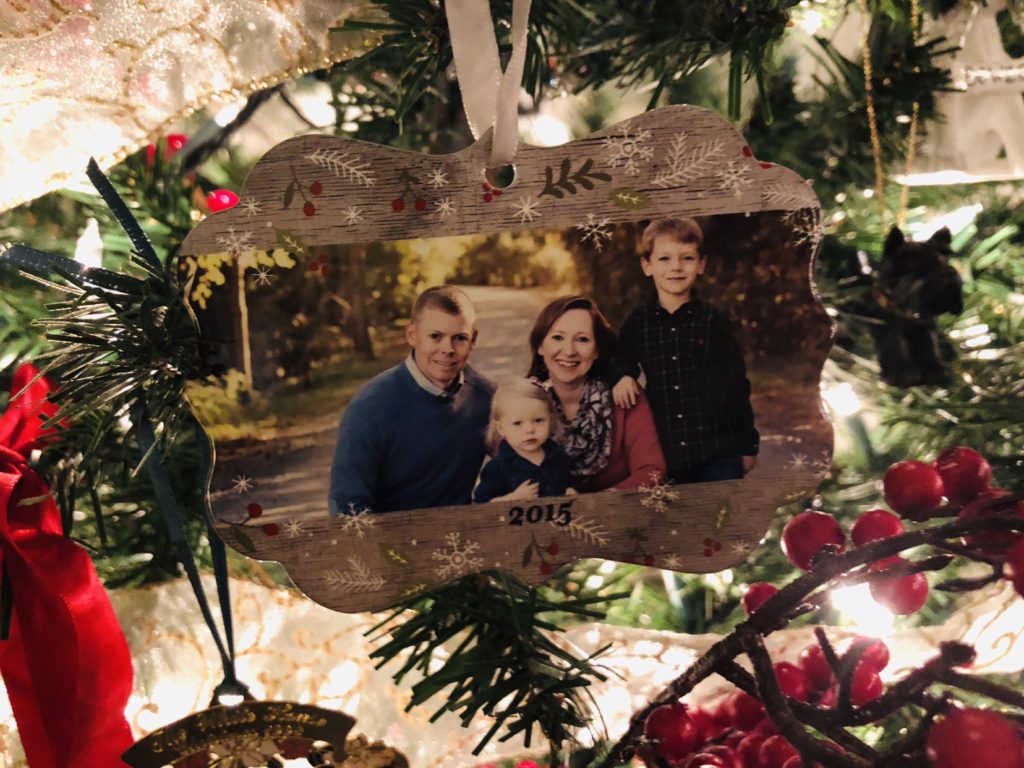 My favorite Christmas decoration hands down is the family tree! We actually have two trees. We have one in our reading/crafting room that we call the "kid tree" where we hang lots of artwork and fun kid ornaments. Then the family tree is in our living room. That is where you'll find ornaments from my childhood, ornaments from special places and all those precious photo ornaments that I love so much!
To create a Christmas Tree full of memories you can use a variety of different ornaments. Here are some of the ones that are most special to me:
PHOTO ORNAMENTS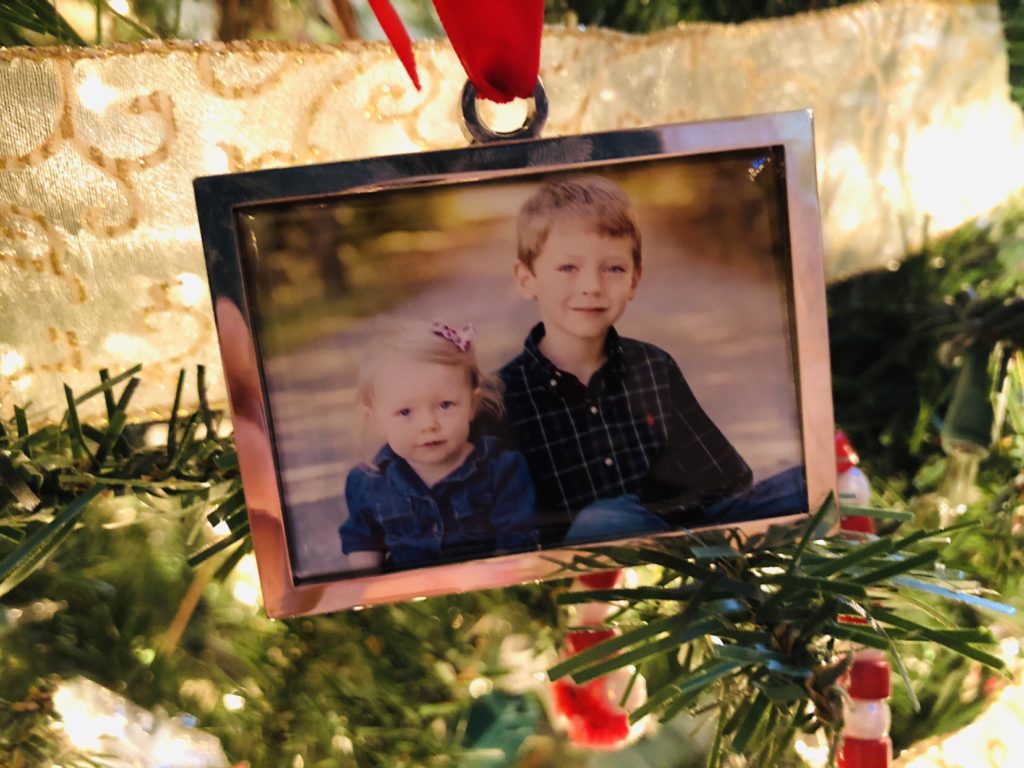 I will start with the most obvious! Pictures capture some of our most cherished memories. I try to order at least one photo ornament from Shutterfly each year. I've been doing that since Gavin was a baby.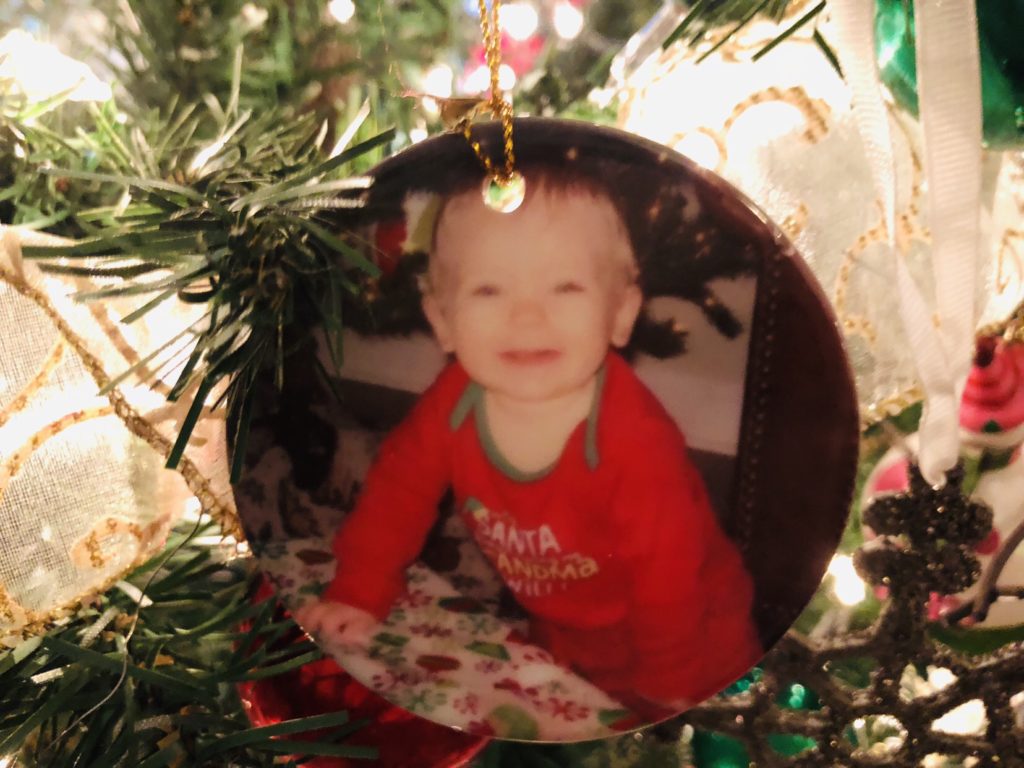 I have a feeling I will be so happy I did this once the kids get older. While they are still young, they change so much from year to year. It is fun to pull the ornaments out and see the changes.
ORNAMENTS FROM FAVORITE PLACES OR VACATIONS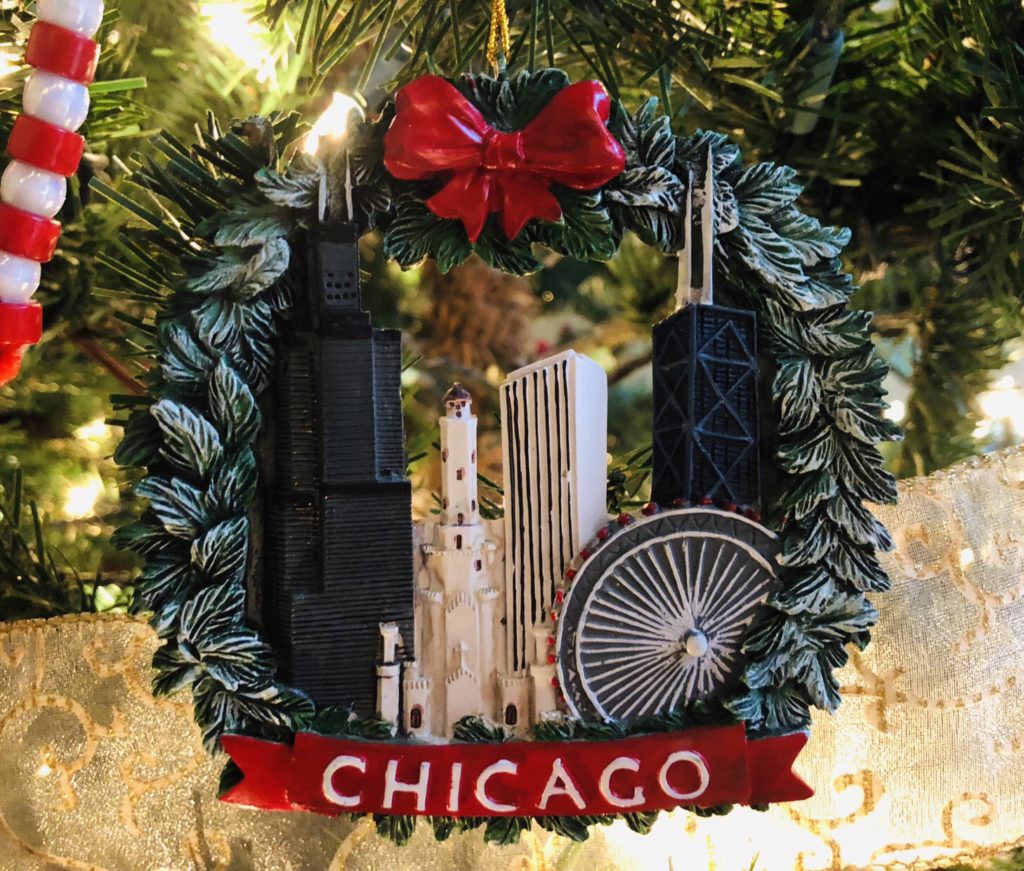 Having ornaments from your favorite places or vacations can bring back fond memories as well! I love finding unique ornaments when we are on a trip somewhere. Chicago is one of my favorite cities so this was a fun find for me.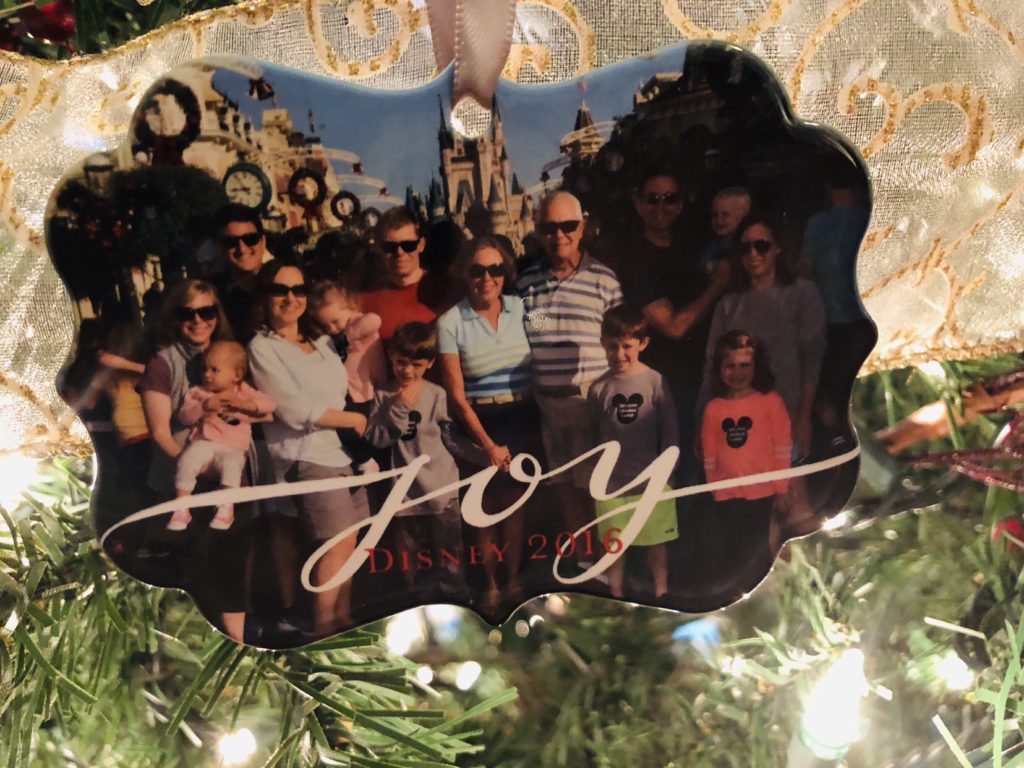 Vacation ornaments can also be photo ornaments. I love this one from a family Disney trip. These can make great gifts as well for other family members who were on those trips.
PET ORNAMENTS
This one still makes me teary eyed but I love having it on my tree. When our dogs have passed away, the vet has always made us a sweet ornament with their paw print. You can also do this for your pet that is still with you or get a fun ornament that looks like them. Again, photo ornaments work well for this too!

MILITARY BASE ORNAMENTS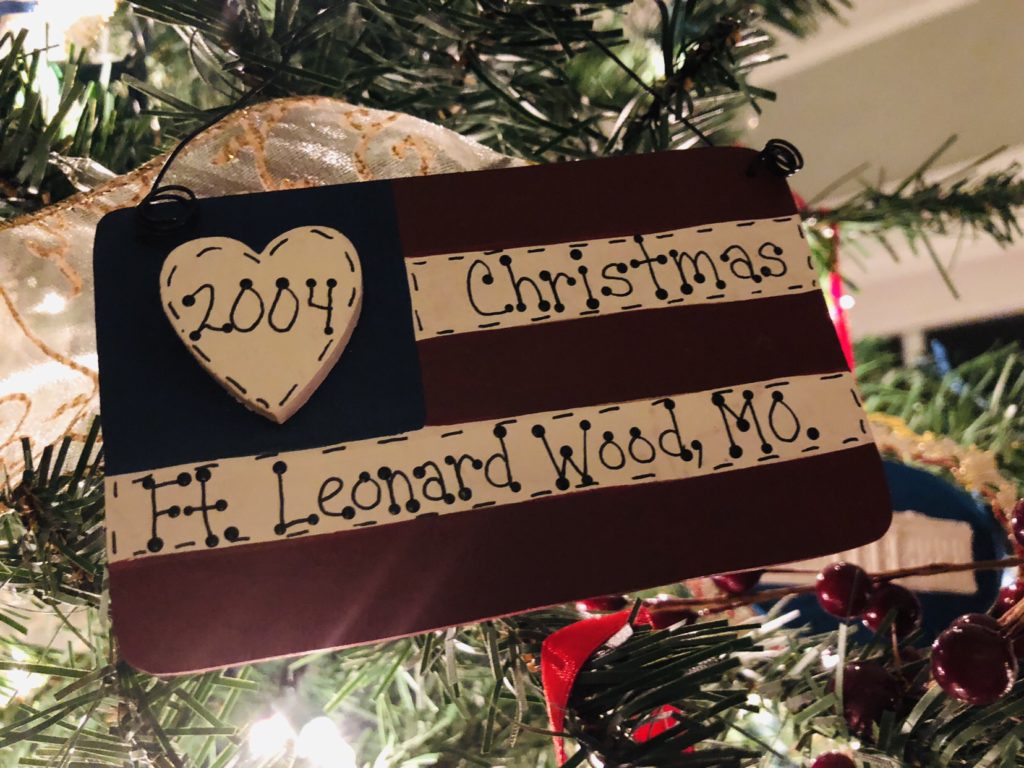 When we were first married, Matt was in the Army. We lived in four different states in our first four years of marriage. Although we were only at each base for a short time, I made so many good friends at each one and have so many amazing memories from being there. I would pick up these cute little handmade ornaments at craft fairs being held in support of Family Readiness Groups. They are still some of my favorite ornaments!
ORNAMENTS CHILDREN MAKE AT SCHOOL
We love to make ornaments together at home! I also love to see all the fun crafts the kids do at school too. It is always a special surprise that they are so proud of. We keep them all of course. Some of them are on the family tree and some go on the kid tree. The one pictured above is one of my favorites that was made in first grade.
REMEMBRANCE ORNAMENTS
This ornament is a new addition to our tree this year. My grandmother passed away earlier in the year so my mom sent this to me in remembrance of my grandparents. They always loved the holidays and worked very hard to make it special for all of us.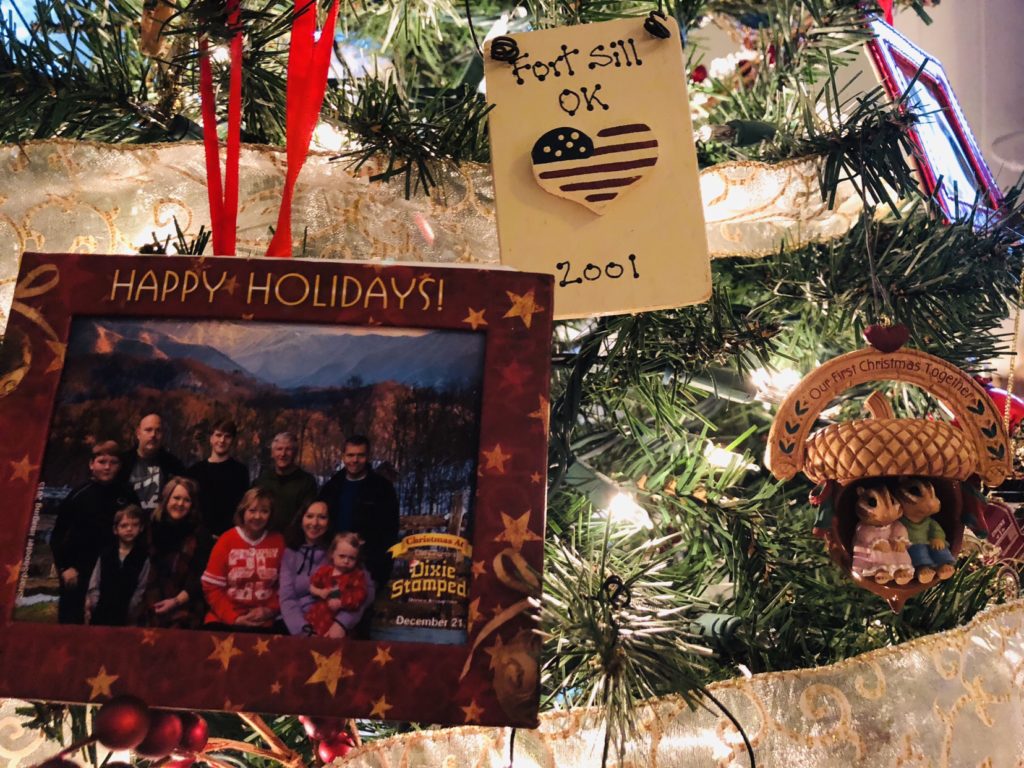 I would love to share every ornament on my tree with you! I won't bore you with all that though. I hope you enjoyed a glance at some of my most favorites though. Hopefully this inspires you to fill your tree with lots of memories. To me it's not about creating a Pinterest perfect tree. It's about creating a tree full of wonderful memories and hopefully it is a tradition my children will remember for years to come.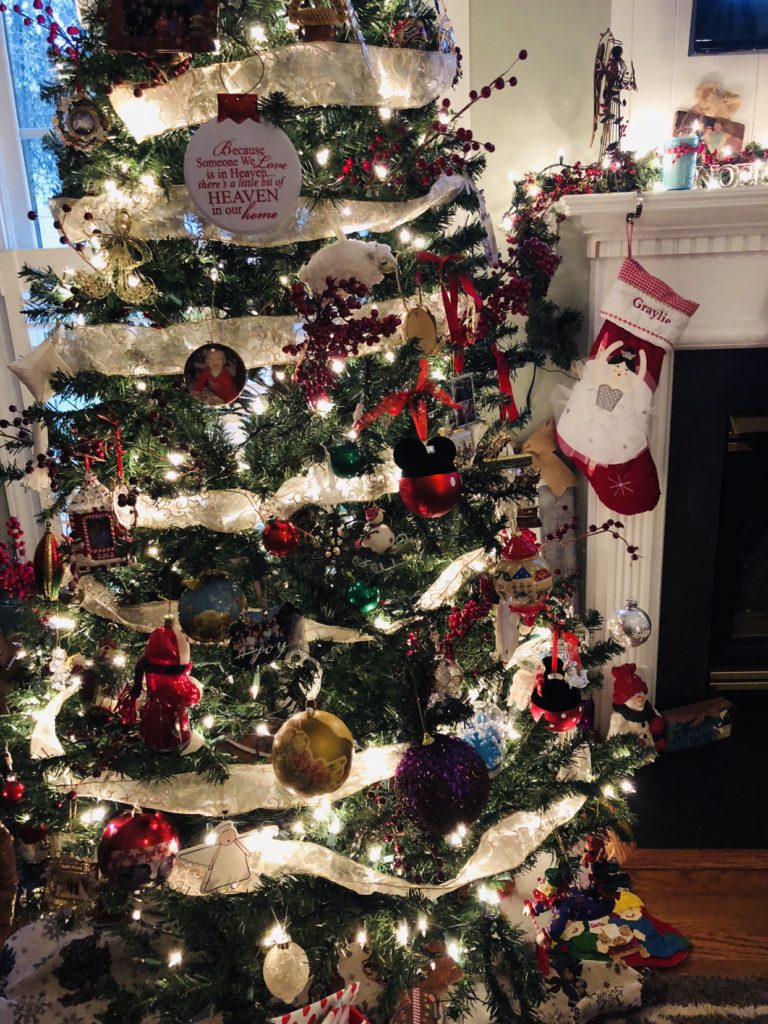 ---