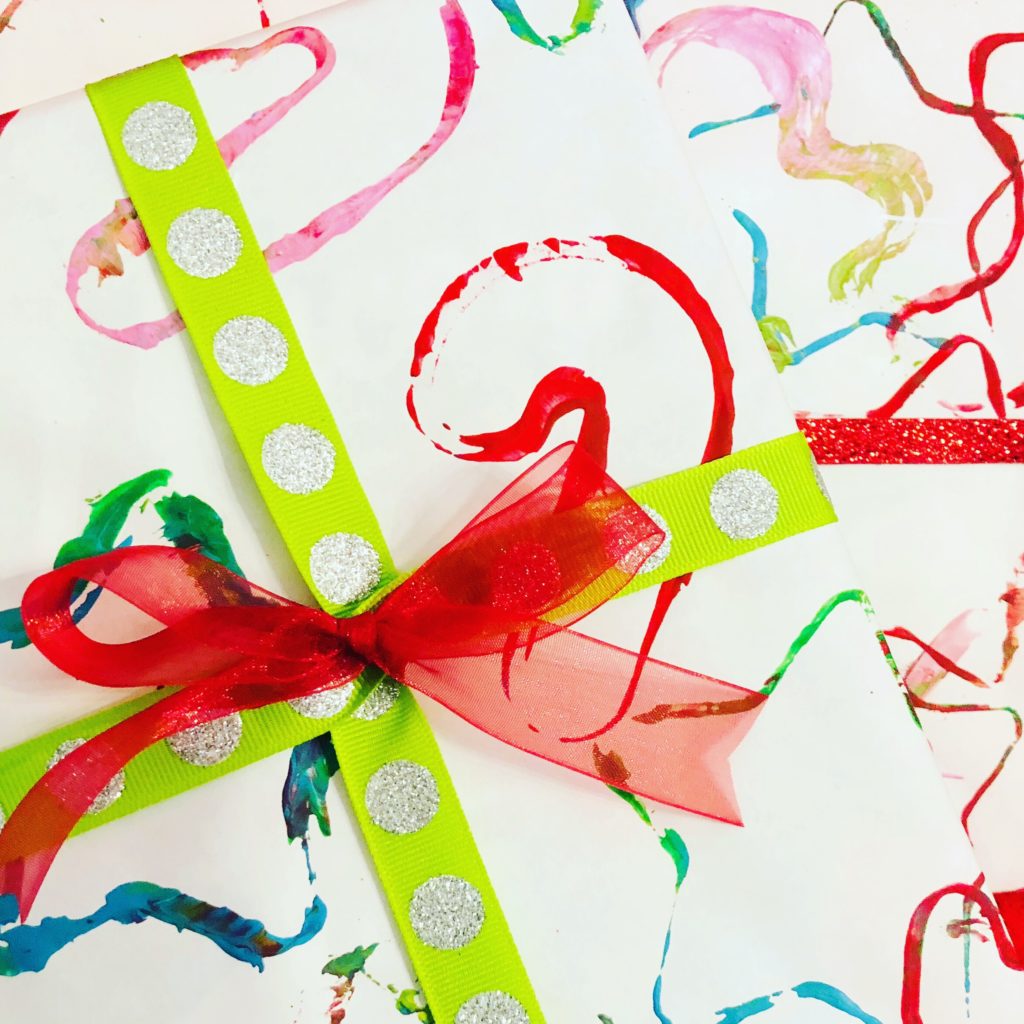 Do you have little ones around that love to paint? This is definitely the project for you! We had tried cookie cutter painting back in the summer. It is a super fun and easy craft to do with kids of all ages. It was the perfect activity to keep my daughter busy this week while also creating this super cute DIY Holiday Gift Wrap with Cookie Cutter Prints!
Welcome to Day 9 of the Fourth Annual 12 Days of Christmas Series!
We have teamed up with 50 plus bloggers to bring you a oodles of DIY Ideas and Recipes to make your holiday season merrier. There are 12 different posts in the series and we have spread them out over a four week period with three posts per week. Now is the time to subscribe!
GO HERE for the complete list of Dates and Topics plus a collection of most popular holiday ideas including ornaments, games, recipes and more from all 50 plus talented bloggers!
It's Day 9 and we are sharing Pretty Gift Wrapping Ideas!
---
DIY HOLIDAY GIFT WRAP – COOKIE CUTTER PRINTS
Cookie Cutter Painting is a great craft project for preschoolers! It is so simple and only requires a few supplies.
White Craft Paper
Assorted Paint Colors
Cookie Cutters
I purchased a roll of solid white gift wrap at Dollar Tree for this project. I rolled the white paper out across the table on top of a cheap plastic table cover. I squirted an assortment of holiday colored paints onto paper plates and laid out the cookie cutters. Those also came from Dollar Tree.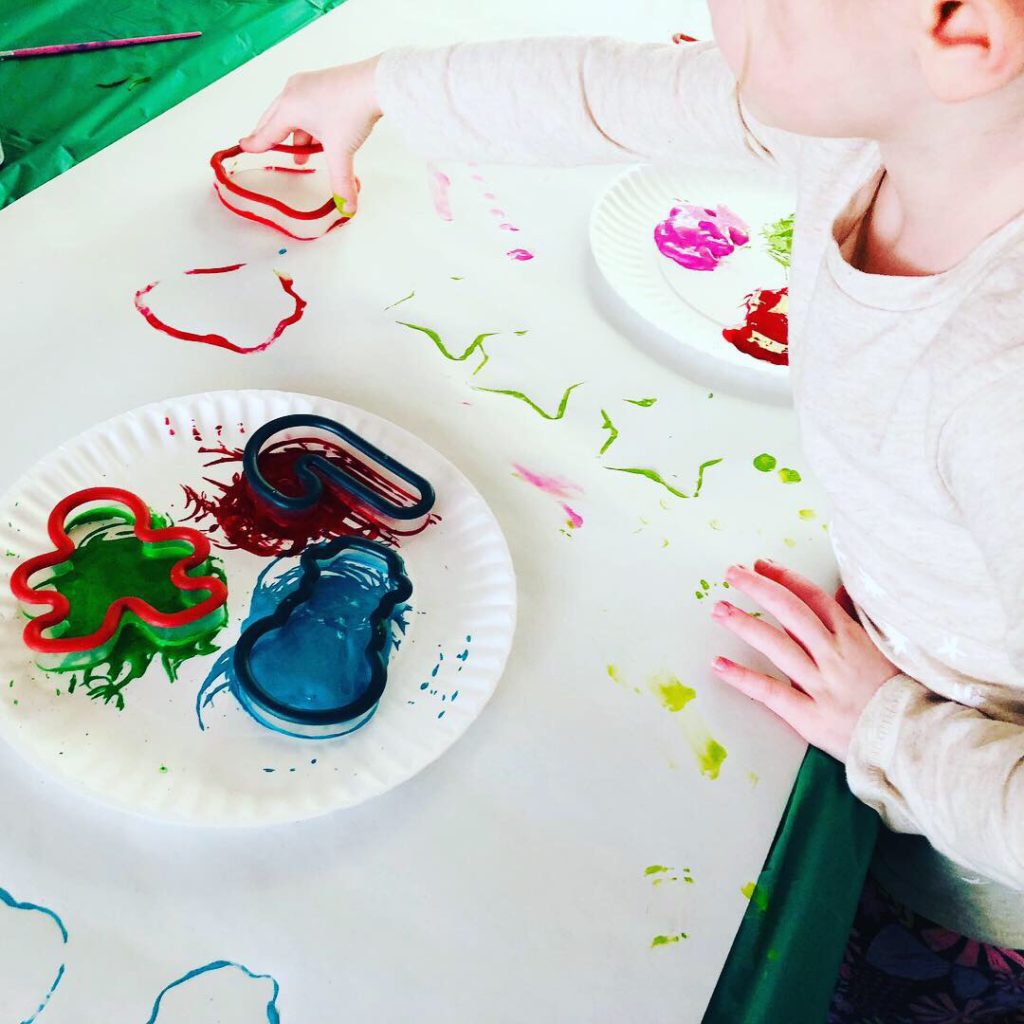 Then we dipped the cookie cutters into the paints to create prints on the white paper. I didn't worry about the paints getting mixed together. It actually created an even cuter print when more than one color ended up on the cookie cutters.
Graylie also enjoyed a little finger painting during this art project. She gave the gingerbread men little eyes and a mouth. She even did some paint mixing to create other colors. It was fun just to watch her get creative and make the project her own.
Once we were finished painting, I let the paper dry over night. Then it was ready to be turned into super cute gift wrap! This was a very inexpensive project that we were able to put to good use.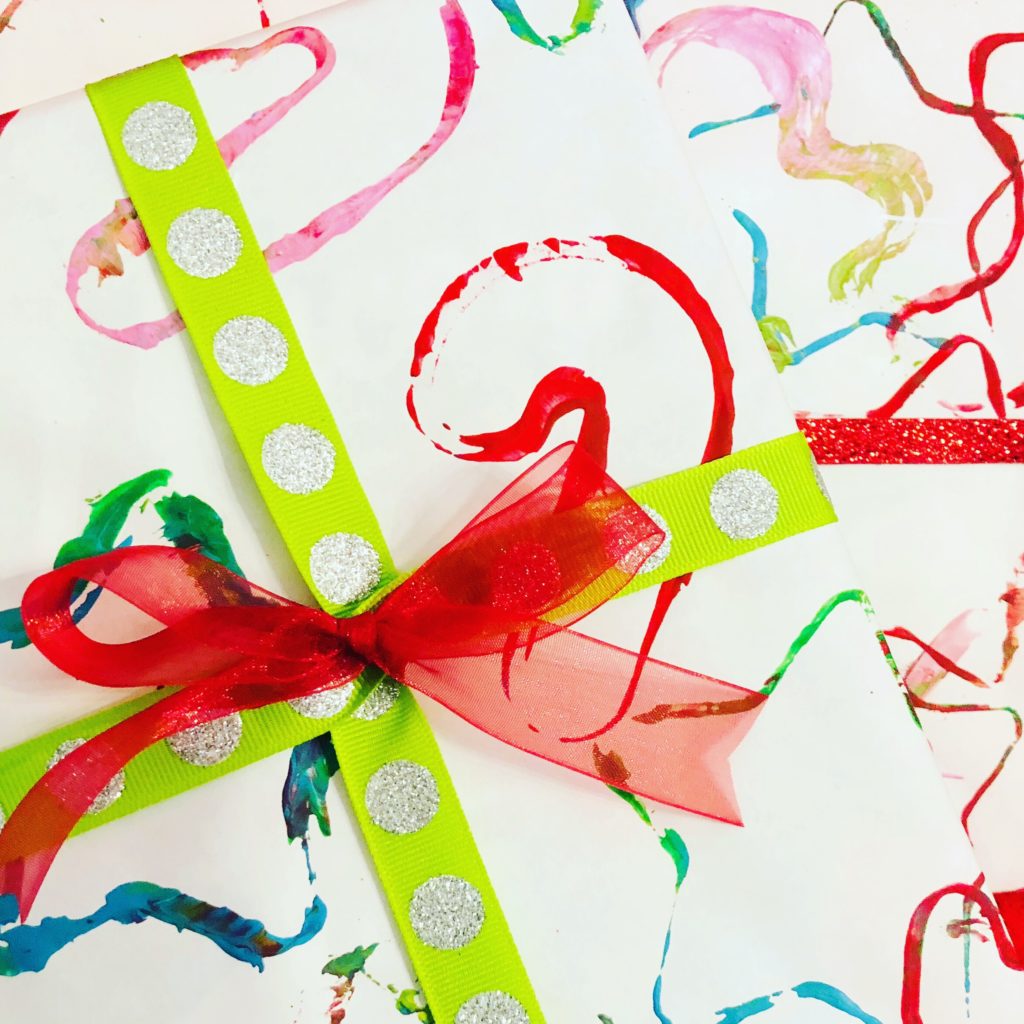 This post does include affiliate links. That means I could earn a tiny portion of any sale that is made through clicking on any of these products with no additional cost to you. All support is greatly appreciated!