Like most of the world right now, I am trying to limit how often I leave my house. Lately I've been going out for groceries every two weeks. I feel like that is very challenging. The silver lining has been that I am learning to use up what we already have. That's why I thought I would share this Basic Fruit Smoothie Recipe.
This recipe is so basic that I wasn't planning on posting it. I shared our smoothies in my meal planning group on Facebook a couple of weeks ago. Someone was asking that I share the recipe so I thought it could be helpful to someone else as well.
This post does include affiliate links. That means I could earn a tiny portion of any sale that is made through clicking on any of these products with no additional cost to you. All support is greatly appreciated!
Surely I'm not the only one with random bags of frozen fruit in the freezer! Once I started going through the freezer during our "eat down", I realized we had a large variety.
Basic Fruit Smoothie Recipe
Pair all of that frozen fruit with a very ripe banana and you have yourself a super healthy breakfast. Here are the ingredients for a Basic Fruit Smoothie.
Small Ripe Banana
1/2 cup yogurt
1 cup frozen fuit
1/2 cup juice or milk
Blend all ingredients in a blender cup. We use the Ninja Professional Blender that comes with 16 ounce cups. The cups are perfect for smoothie prep. I usually prep three at a time during the school year.
Smoothie Blender Cups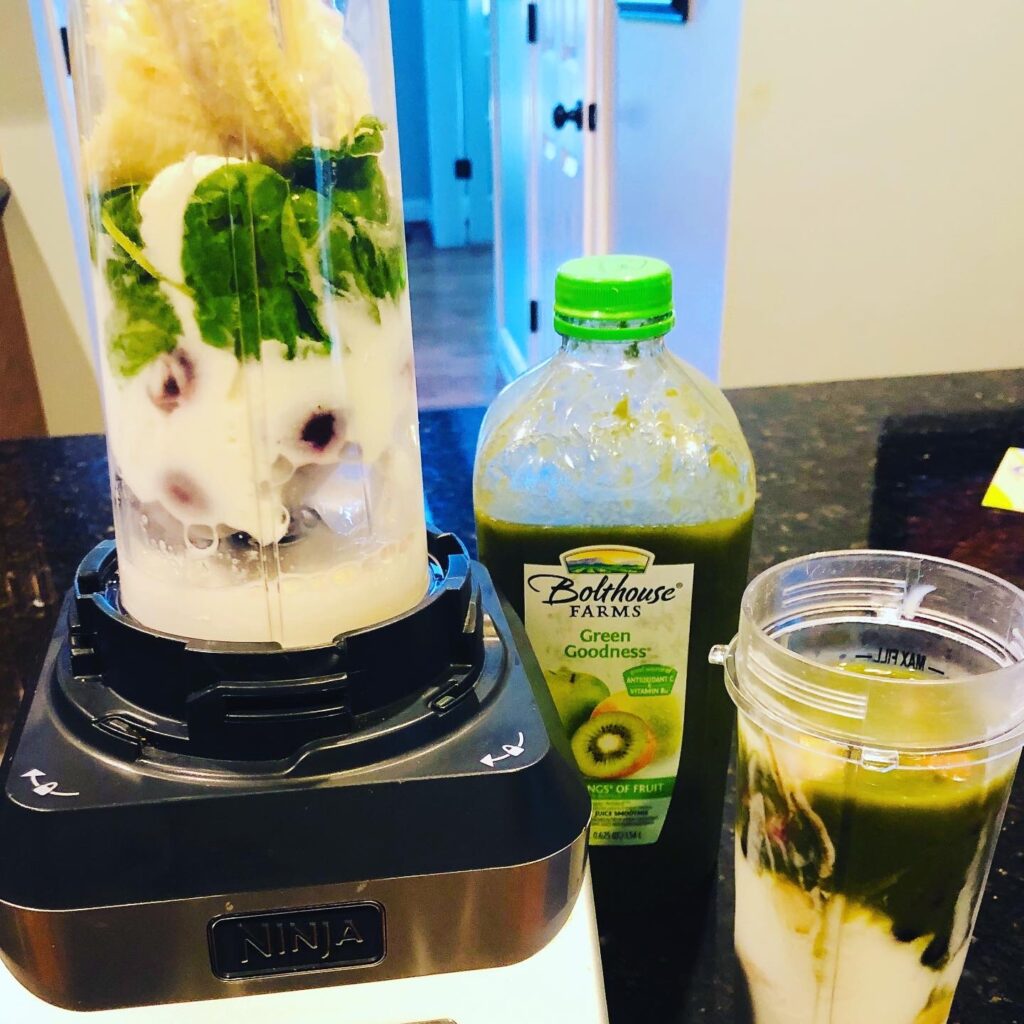 The blender cups make it so easy to prep smoothies. Just add all but the frozen ingredients to the cup and store in the refrigerator. Then you can just add the frozen fruit and blend quickly in the mornings.
The blender comes with two cups. I did order two more cups so we could prep more smoothies. Once everyone is back to school and work, I will probably order a couple more cups. We definitely eat more smoothies when we are on the go.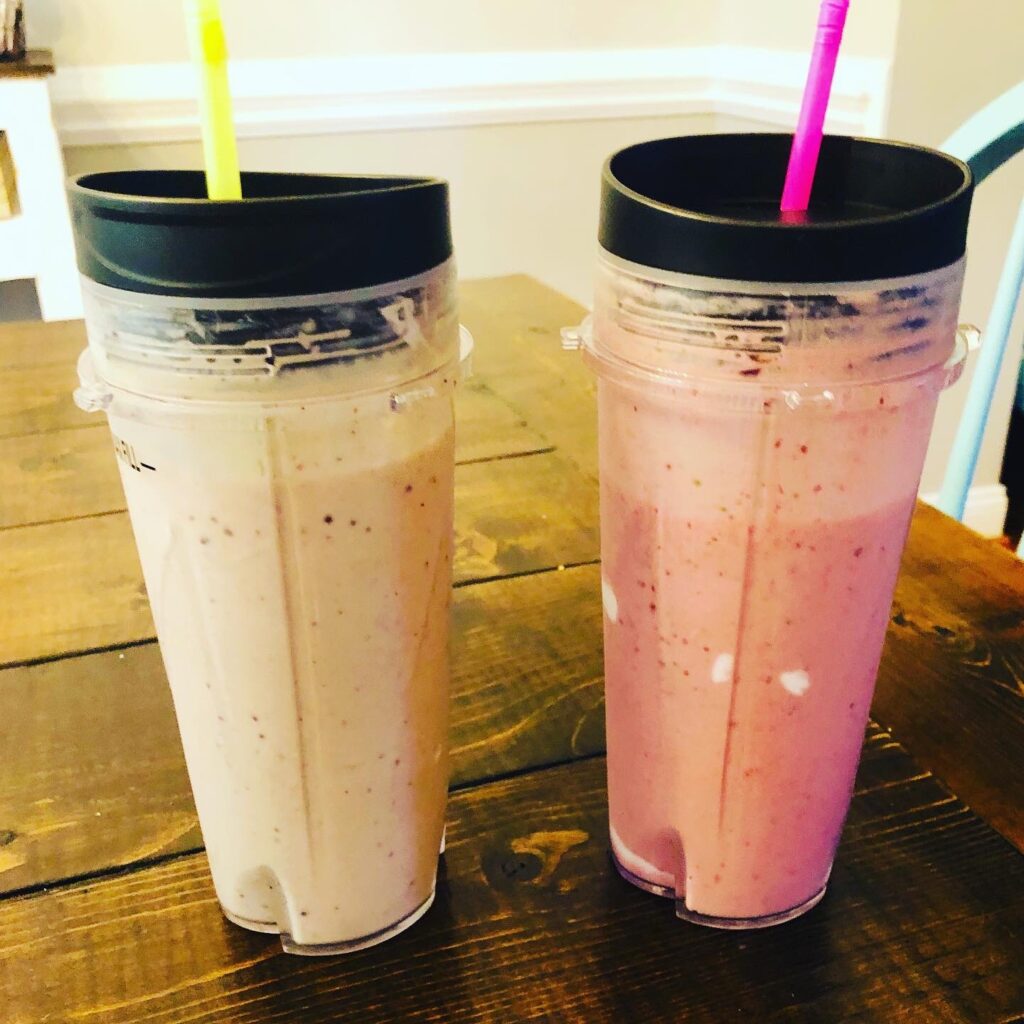 Any combination of fruit, yogurt, and juice will work with this recipe. I was just making smoothies with what we have on hand. My favorite is plain yogurt, banana, almond milk and cherries. I will also add a handful of baby spinach to my smoothie.
My kids also really enjoy a Peanut Butter Chocolate Smoothie. These are really yummy and nutritious as well. You could even add chia seeds, protein powder, or flax meal for an even healthier meal or treat.