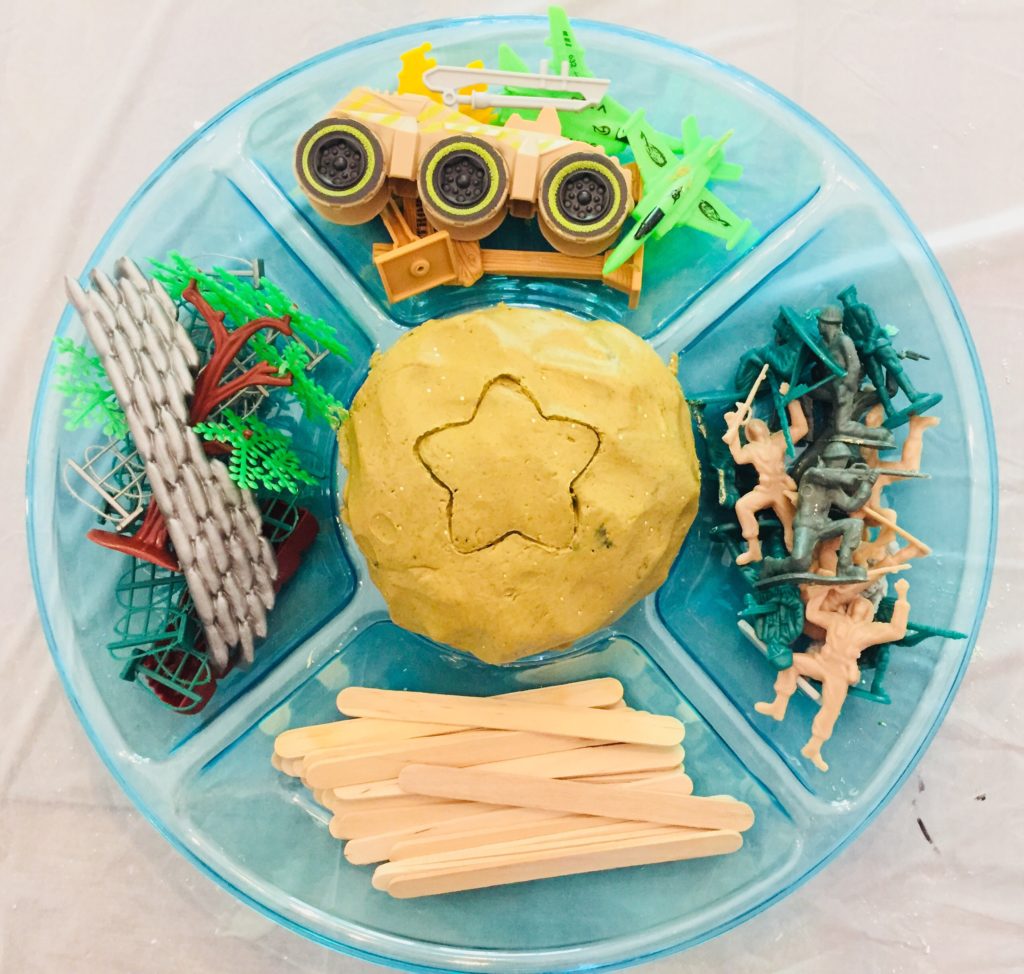 A few weeks ago I set up an Invitation to Play with Fairy Princesses for Graylie using Cloud Dough. It was a lot of fun and Gavin was very interested in the cloud dough and the whole concept of it. I decided it would be fun to create an Army Men Invitation to Play for him. I did find this Playdough Battleground Pin to use for inspiration and decided to do this for Week 24 of the Pinterest Challenge.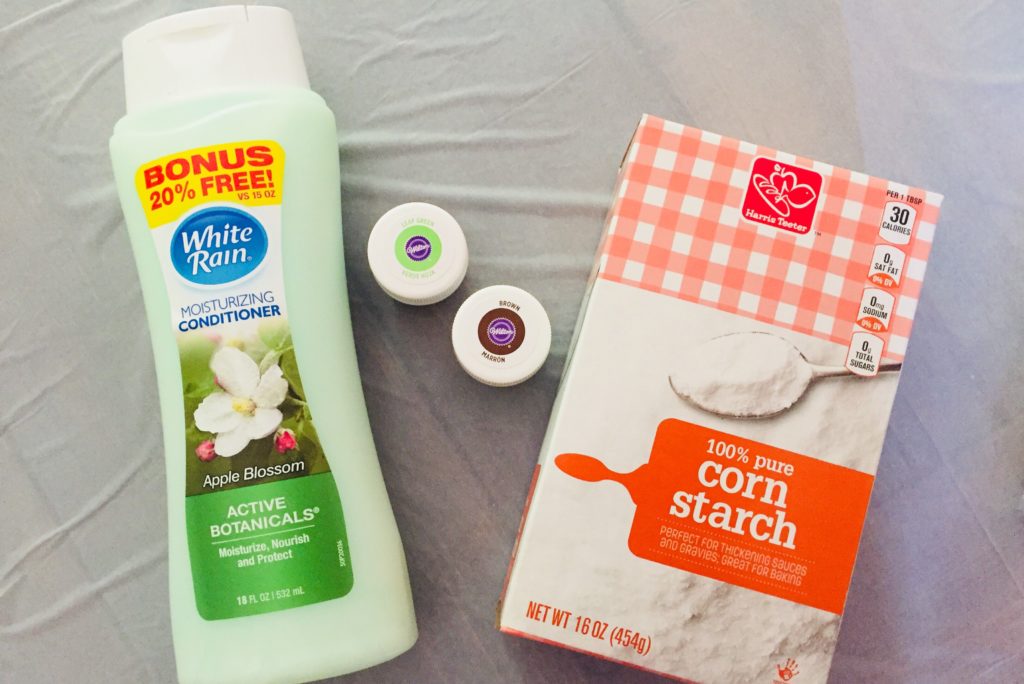 This post does include affiliate links. That means I could earn a tiny portion of any sale that is made through clicking on any of these products with no additional cost to you. All support is greatly appreciated! ?

My original thought was to prepare brown and green cloud dough. I thought it would be fun to combine the two and call it Camo Dough. Fluffy Cloud Dough is so easy to make and you can check out our easy recipe for more details. When I went to make the brown dough, it didn't quite turn out like I was imagining. I had used an Apple Blossom Conditioner from Dollar Tree. It smelled really good and had a green tint to it already. Once I added the brown food coloring, it really turned into army green cloud dough. We decided to go with it and added a touch of gold glitter to it. If you are looking to make brown cloud dough, I would recommend getting a white conditioner.
Once I had the cloud dough prepared, I added it to my awesome divided tray that I found at Dollar Tree. I have used this so much to organize crafting activities for the kids. I then added some wooden craft sticks, army men, and miscellaneous trees, fences, and vehicles that we had. We were ready to play!
He started by playing with it in the middle of the tray. Then he realized he could take it all out and create his own battlefield. He has been really interested in military play since second grade when he had to do a report on the Civil War. We purchased a set of Civil War figures to go along with the report he had to present. It is crazy to me that he was doing reports and presentations in second grade!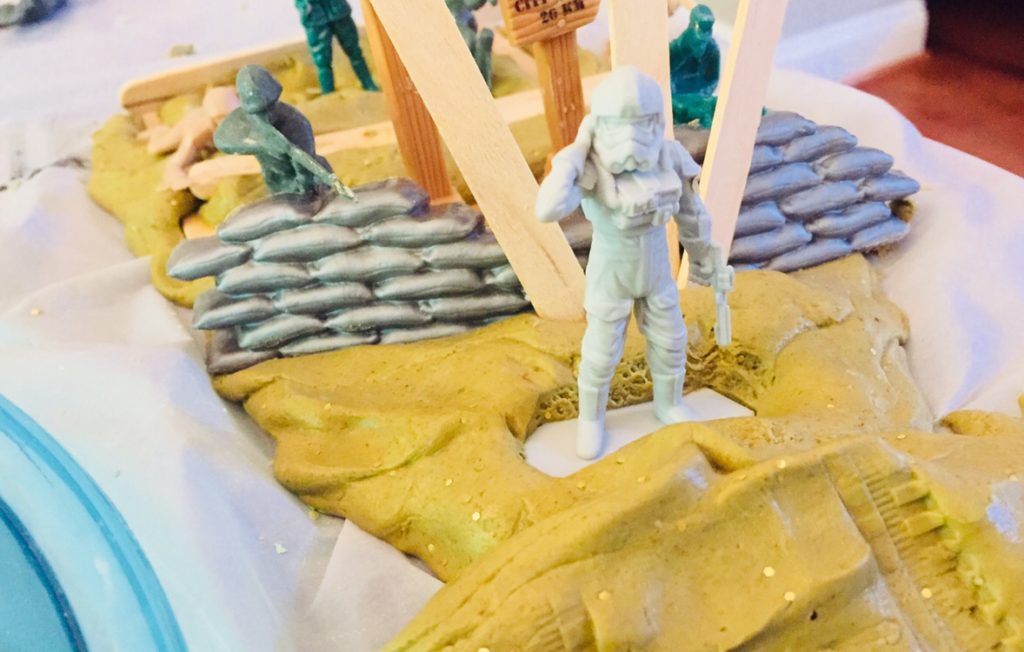 I think a storm trooper may have made an appearance in that last picture! As you can see, this is a great creative activity for an elementary school aged boy. If you have a Star Wars fan, you could even trade out the army men for their favorite Star Wars figures.