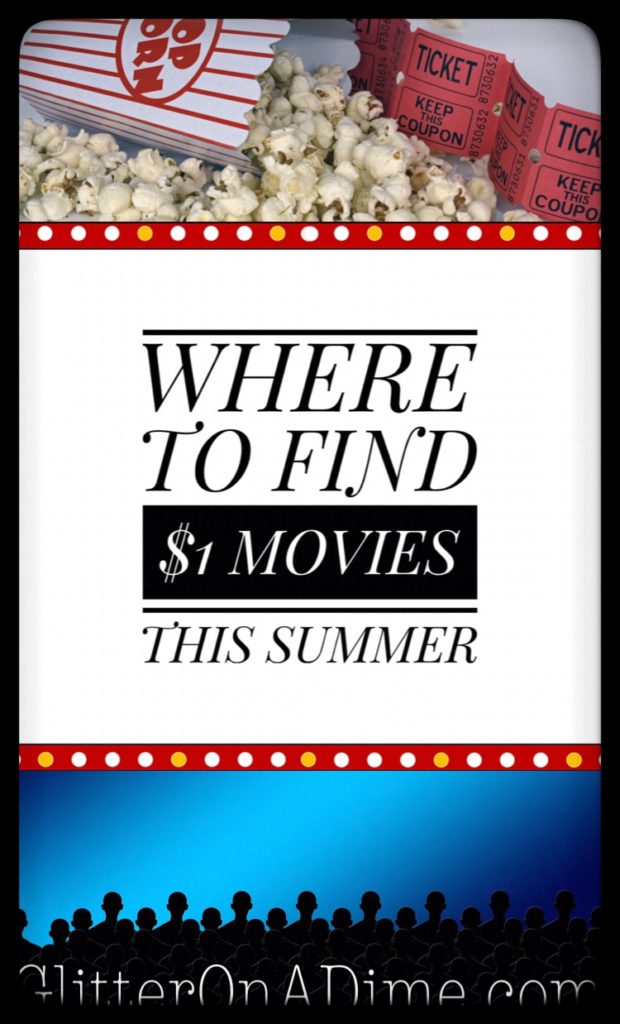 One of my favorite things to do on a hot day is head to a nice cool movie theater! We all know how expensive it has gotten to take your family to see a movie. In the summer, there are lots of family friendly movies that are offered for only $1. There is a catch though. These movies are only offered on the weekdays and they usually start around 10:00 A.M. That is great timing for those of us who are still hanging on to the fact that the little one might take an afternoon nap!
If you have a Regal Cinemas or Cinemark Theater nearby, those are the two that definitely offer this summer special. Regal Cinemas' program is called Summer Movie Express and shows their $1 Movies on Tuesdays and Wednesdays at 10:00 A.M. They offer two different movies each week and a portion of these proceeds will benefit the Will Rogers Insititute. Cinemark's program is called Summer Movie Clubhouse. You can purchase $1 tickets or get the 10-week series punch card for only $5. This is a great deal if you can commit to going more than 5 times this summer! The day of the week varies for this particular theater.
The schedule for Regal Cinemas starts at different times based on location, but here is the schedule by week:
Week 1 – Kung Fu Panda 3 & Ice Age: Collision Course
Week 2 – Trolls & Alvin and the Chipmunks: Chipwrecked
Week 3 – Monster Trucks & Penguins of Madagascar
Week 4 – Rio 2 & The Boxtrolls
Week 5 – The Secret Life of Pets & SING
Week 6 – Kubo and the Two Strings & Ratchet and Clank
Week 7 – The Spongebob Movie: Sponge Out of Water & The Adventures of Tin Tin
Week 8 – Happy Feet 2 & Cats and Dogs 2: The Revenge of Kitty Galore
Week 9 – Storks & The Lego Batman Movie
The schedule for Cinemark is also based on your local theater, but here is a list of the movies that will be shown:
Trolls
The Iron Giant
The Lego Batman Movie
The Secret Life of Pets
Hotel Transylvania 2
Goosebumps
Shreck the Third
Megamind
The Angry Birds Movie
SING
Those are the two big theaters that are offering $1 movie programs this summer. They are not the only ones though. If you have a local theater that you love, I would check out their website. We have a theater that we went to last summer. It is owned by Stone Theatres and it was my favorite. Not only was the movie only $1 (adult was actually FREE), but the popcorn and drinks were only $1. Their program is called Poppy's Summer Movie Magic and I highly recommend it if you have one nearby.