I could not wait to get my Instant Pot! I asked for one for my birthday a few weeks ago and my family pulled through and got one for me. It is still sitting in the box in my kitchen. Now that I have it, I am not exactly sure what to do first! When I reached out to some of my friends on Facebook, I realized that I am not the only one who has encountered this feeling. So I went to some fellow bloggers for recipes that would be great for beginners and they gave me some recipes to get started. I thought I should share these Top 6 Dinner Recipes for the Instant Pot Beginner with anyone else who might be struggling with how to get started.
Instant Pot Chicken & Dumplings
I have to say that I have never made Chicken and Dumplings before in my life. I remember my grandmother making them when I was growing up but I would never try it. After checking out this recipe, I'm not sure why I would never try it. This recipes looks so easy and only takes 30 minutes from start to finish!
When I have cooked ribs in the past, it has taken hours to cook them so that they would be tender. I was thrilled to come across this recipe that only takes 45 minutes. This recipe uses apple juice instead of water for an extra special flavor.
Instant Pot Salsa Chicken Tacos
If you have followed any of our Menu Monday posts, you already know that we love tacos and any kind of Mexican food. This will probably be one of the first recipes we try in our Instant Pot! It is a quick and easy recipe so it is the perfect weeknight dinner.
Instant Pot Mushroom and Parmesan Risotto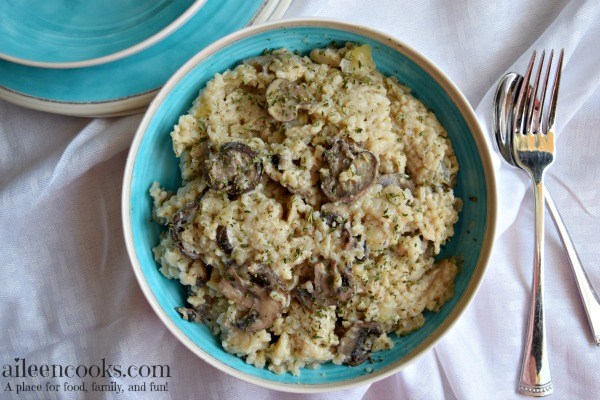 This recipe has me drooling! I've never made risotto before but this looks delicious. We are also big fans of mushrooms. This cooks in the Instant Pot in just 7 minutes! I don't think you can get much faster than that.
When I first got the Instant Pot, I heard about how great it was for Pot Roast. I was super pumped when Sarah from Foxy's Domestic Side shared her recipe with me. She gives step by step instructions on how to make the perfect Pot Roast and also shares how to make the gravy from the leftover juices.
Instant Pot Homemade Chicken Noodle Soup
Who doesn't love a warm bowl of Chicken Noodle Soup when you are feeling under the weather or if it is cold outside? This recipe comes together in 30 minutes using the Instant Pot. I think this will be something the whole family will enjoy. It is a also great recipe to stock the freezer with!
Now that we have some new recipes to get us started, it is time to break out the Instant Pot! If you have a great recipe already, please feel free to share in the comments or in my  Facebook Group Healthy Meal Planning on a Budget. I would love to hear how you are using your Instant Pot as well. If you are still looking for more inspiration, I've also been pinning away to my new Instant Pot Pinterest Board! 🙂
This post does include affiliate links. That means I could earn a tiny portion of any sale that is made through clicking on any of these products. All support is greatly appreciated! ?