It is a beautiful week here in Charlotte, North Carolina! It is finally feeling like fall. We should have the perfect night for trick or treating this week too.
Since Halloween is quickly approaching, we unpacked our box of decorations over the weekend. I found some cool fairy garden accessories I had picked up last year at Dollar Tree. They are a little spooky for my taste but the kids love them!
This post does include affiliate links. That means I could earn a tiny portion of any sale that is made through clicking on any of these products with no additional cost to you. All support is greatly appreciated!
Since I've been wanting to do a fall fairy garden anyway, I had picked up these adorable miniature mums at Walmart last week. They were only $1! They are a great flower choice if you are considering a fall fairy garden. I went with the purple and yellow since I love that combination.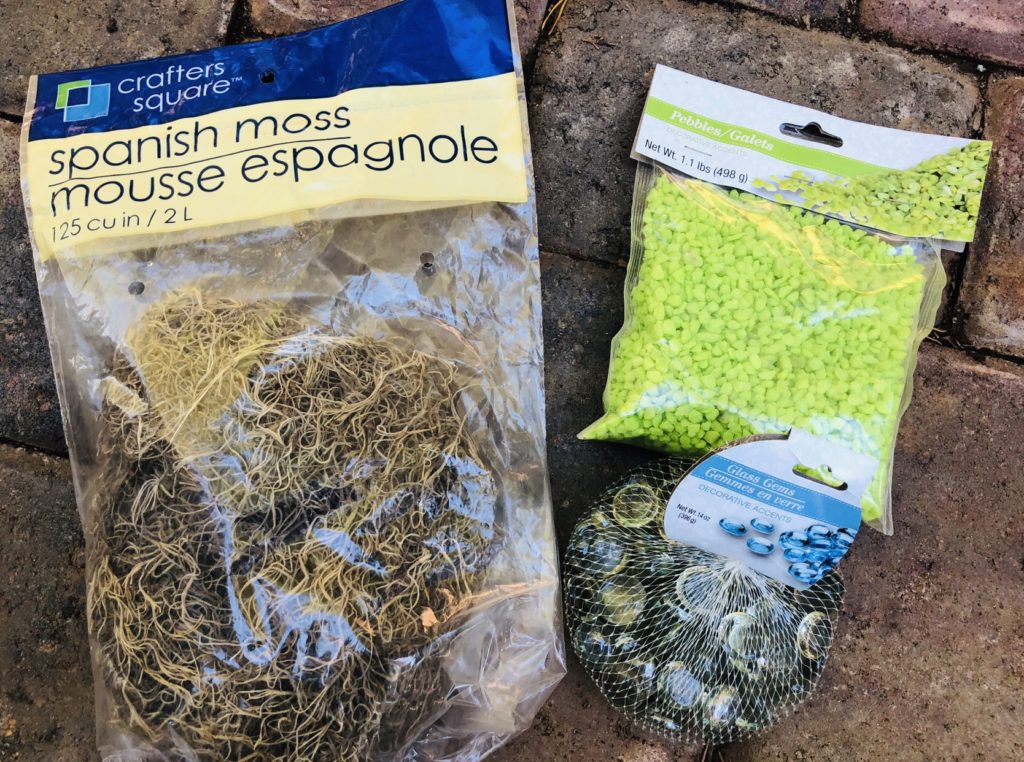 I also added some fun moss, rocks, and gems to our collection to help build this fairy garden. All of these supplies came from Dollar Tree.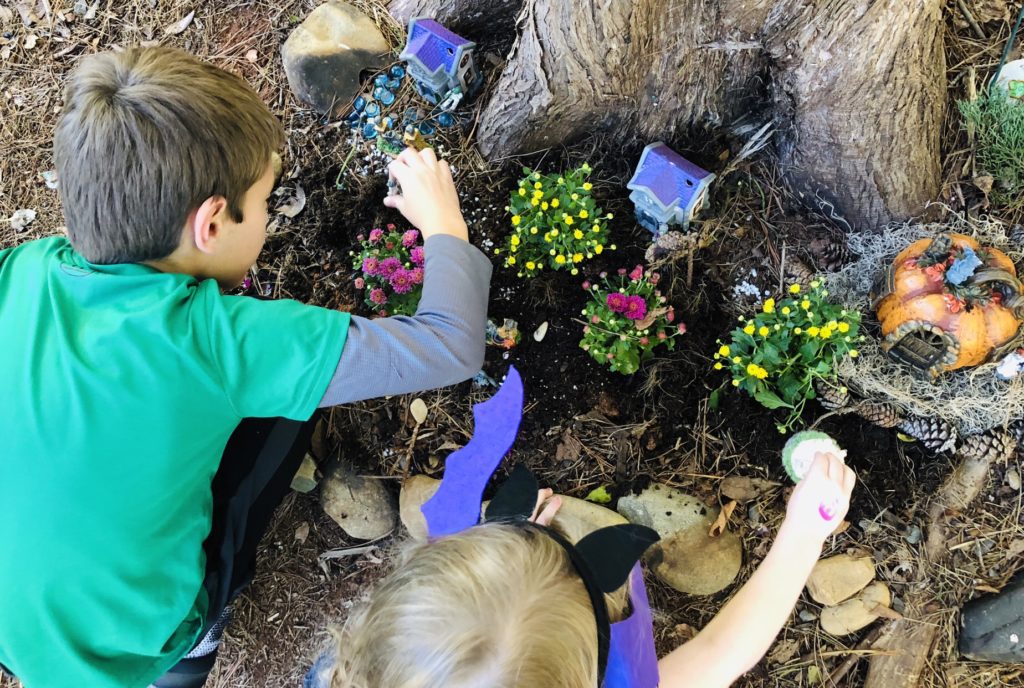 Once I planted the flowers, I let the kids start creating with the spooky fairy garden miniatures. They had fun moving the pieces around and creating a little spooky village.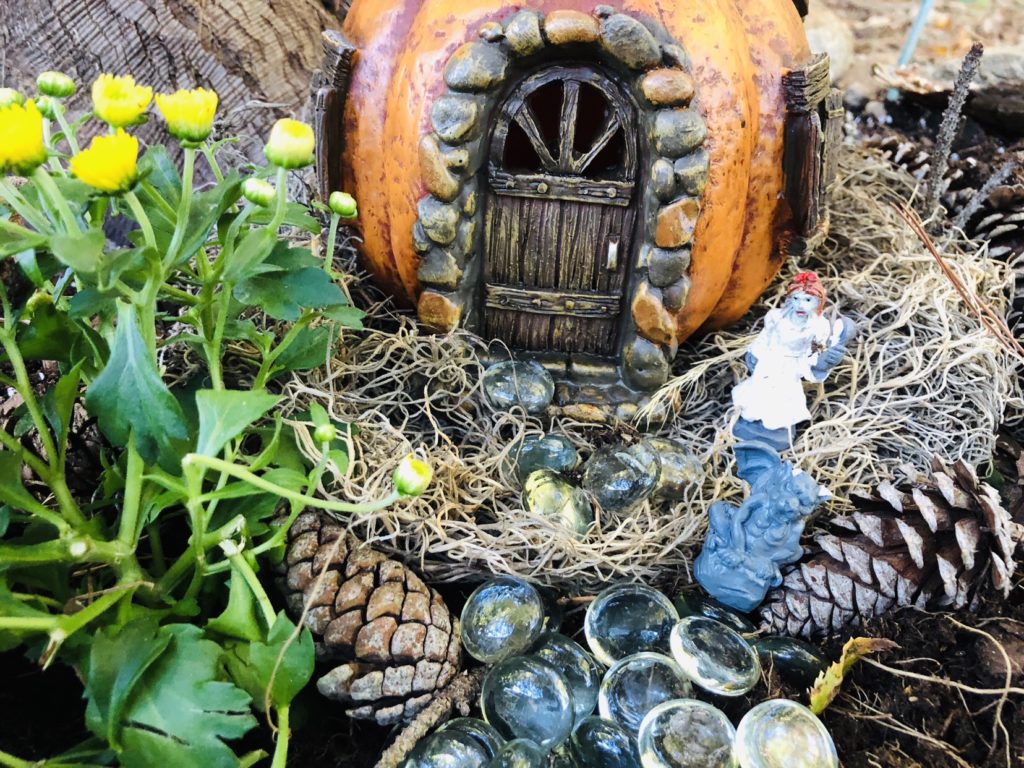 This little pumpkin house is one of my personal favorites. It is the only thing not from Dollar Tree. I actually found that on sale at Michael's. We placed it on the moss and decided it would look great surrounded with pine cones. We were able to find plenty of pine cones in our backyard.
What do you think? Aren't these figures a little creepy! They are perfect for Halloween though.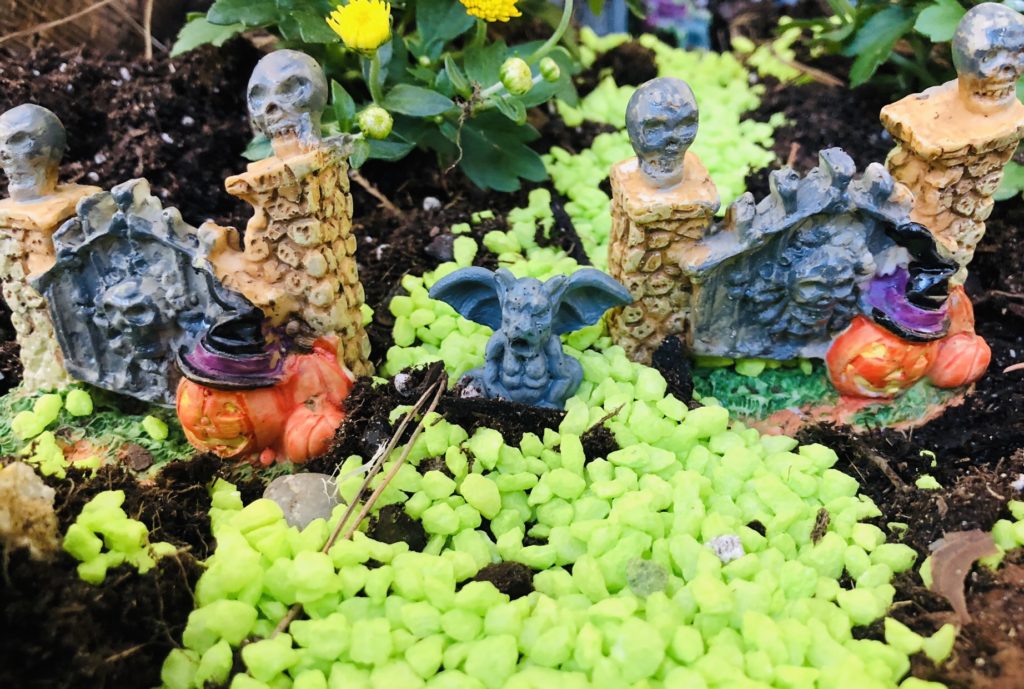 The small green rocks were a great addition to this spooky village. We created little paths with it throughout the flowers to the small haunted houses.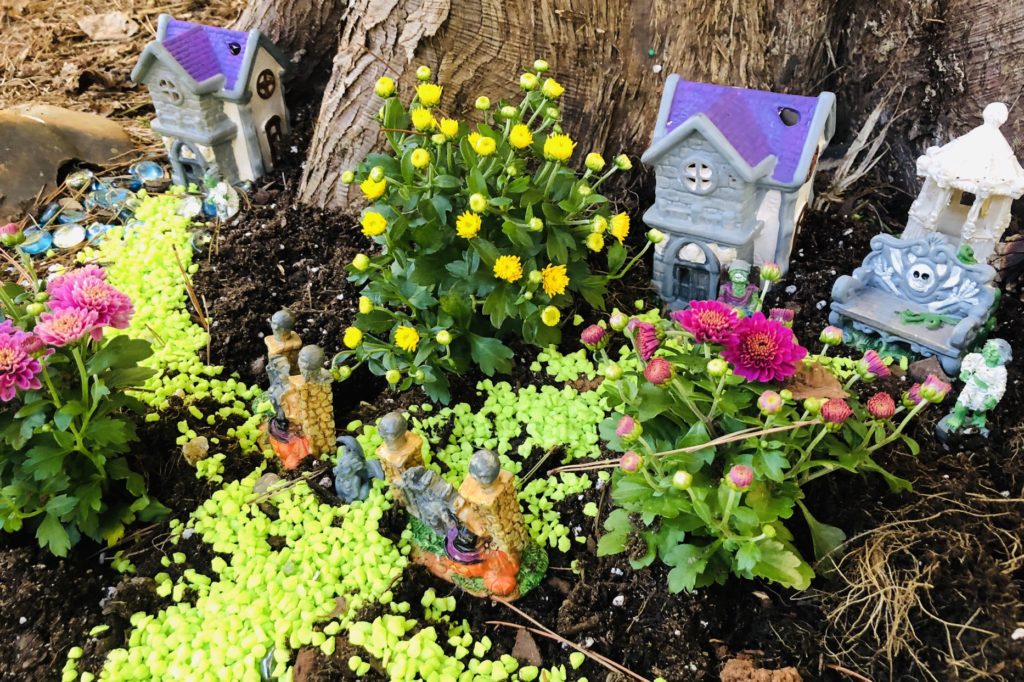 We had so much fun getting outside and creating this Spooky Fall Fairy Garden. The only problem we ran into was our crazy dog kept trying to steal the moss out of the garden. I included a video if you want to see us trying to chase him down! He just wanted to play too.
We have really enjoyed this fairy garden space. I'm so glad we created it back in May. If you have a spot in your backyard, I highly recommend making a fun little fall fairy garden area. It really is such a small space. I've also seen super cute fairy gardens made in pots. That would be fun as well!