We have been reading the cutest book this week! Have Yourself a Hairy Little Christmas is a fun story about how Santa wants a new style. The elf tries lots of fun beards and each one is a "touch and feel" sensation! We loved this book so much we decided to try a Santa craft inspired by his glitter beard.
This post does include affiliate links. That means I could earn a tiny portion of any sale that is made through clicking on any of these products with no additional cost to you. All support is greatly appreciated! 
To get started with the Santa's Glitter Beard Craft, cut an oval shape out of cream cardstock. This will be Santa's face. Glue that piece to another piece of cardstock. We chose blue to match the book.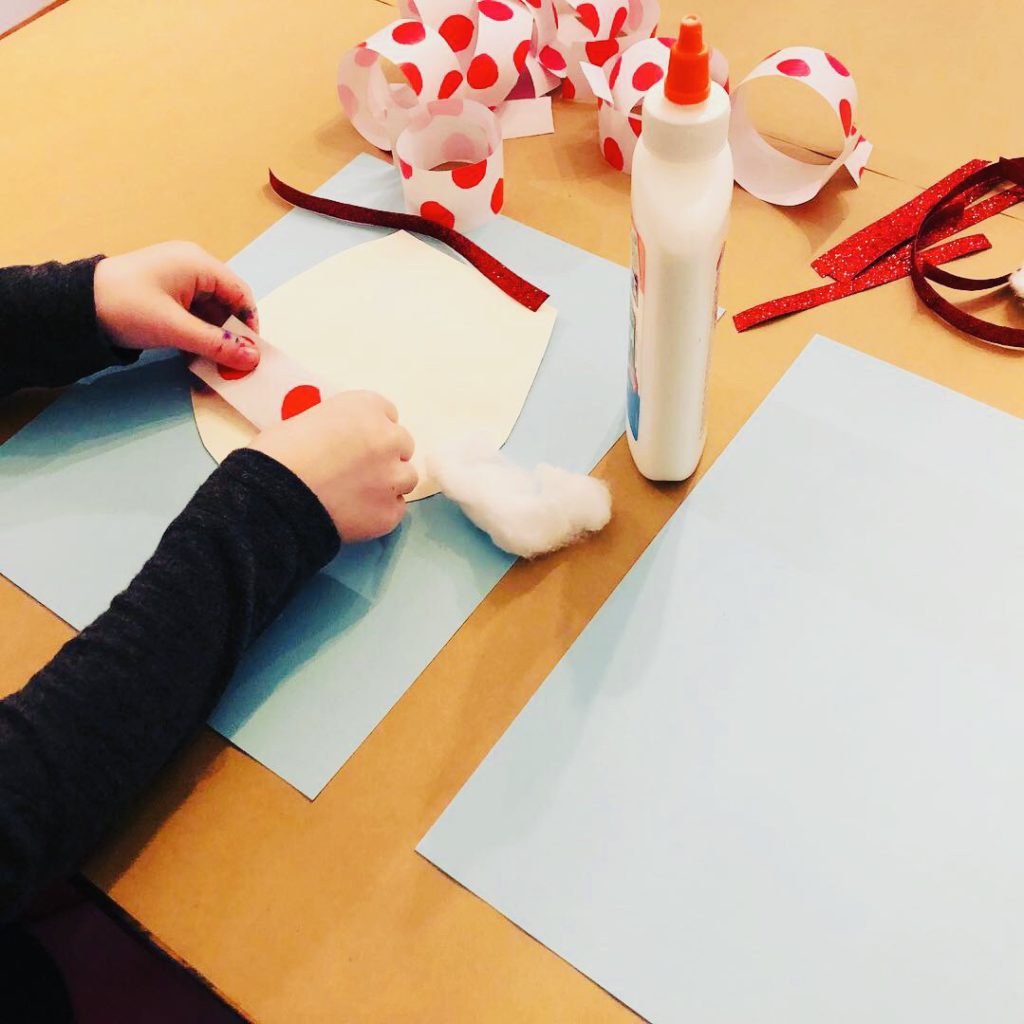 Then I provided a variety of materials to create the beard.
Cotton Balls
Strips of leftover wrapping paper
Red Glitter Ribbon
Silver Glitter Glue
Once the beard was created, I added a red triangle to create the hat that we topped off with a cotton ball. I also cut pieces of cardstock for the nose and eyes. I loved the Santa in the book so much, I tried to replicate his glasses with a black Sharpie on one of the pieces of artwork.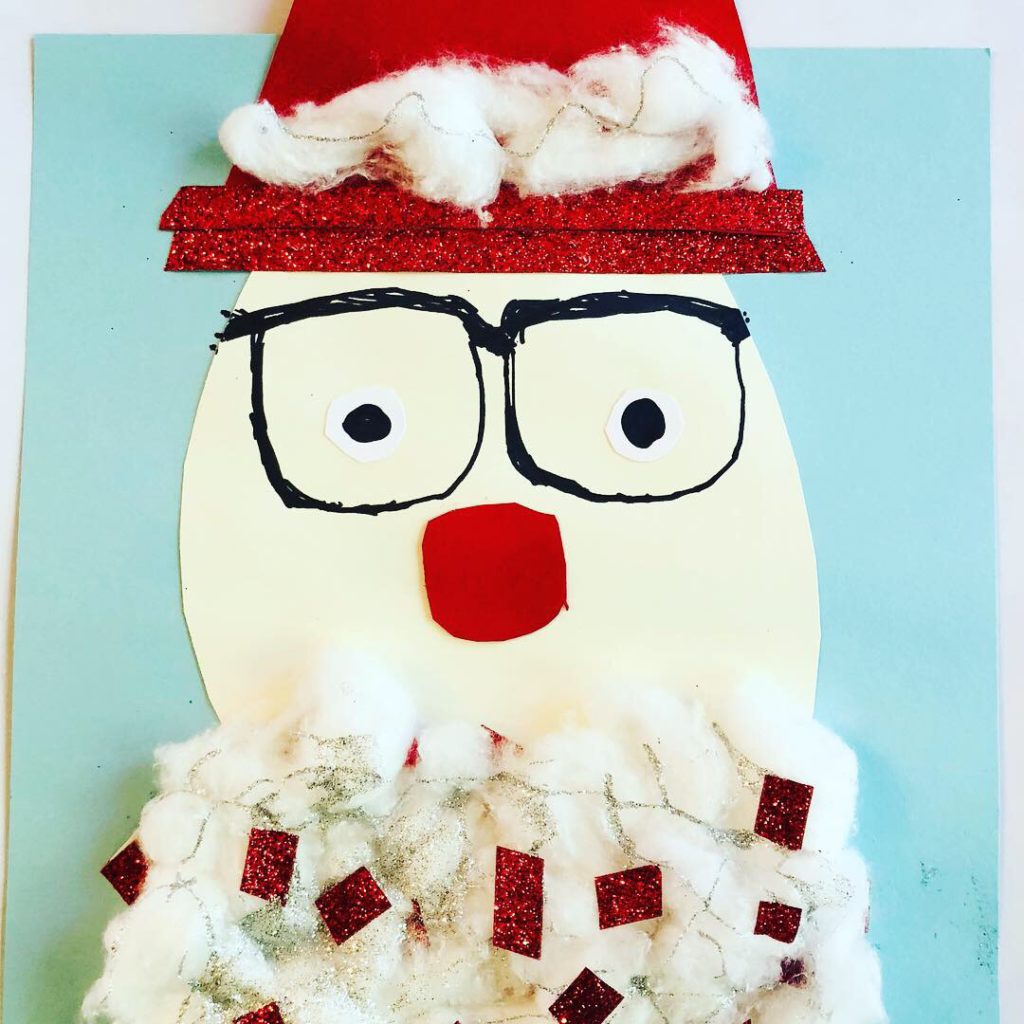 The book and the craft are perfect for preschoolers. The supplies and the "touch and feel" pieces provide lots of sensory items. We also worked on scissor skills by cutting pieces of the ribbon.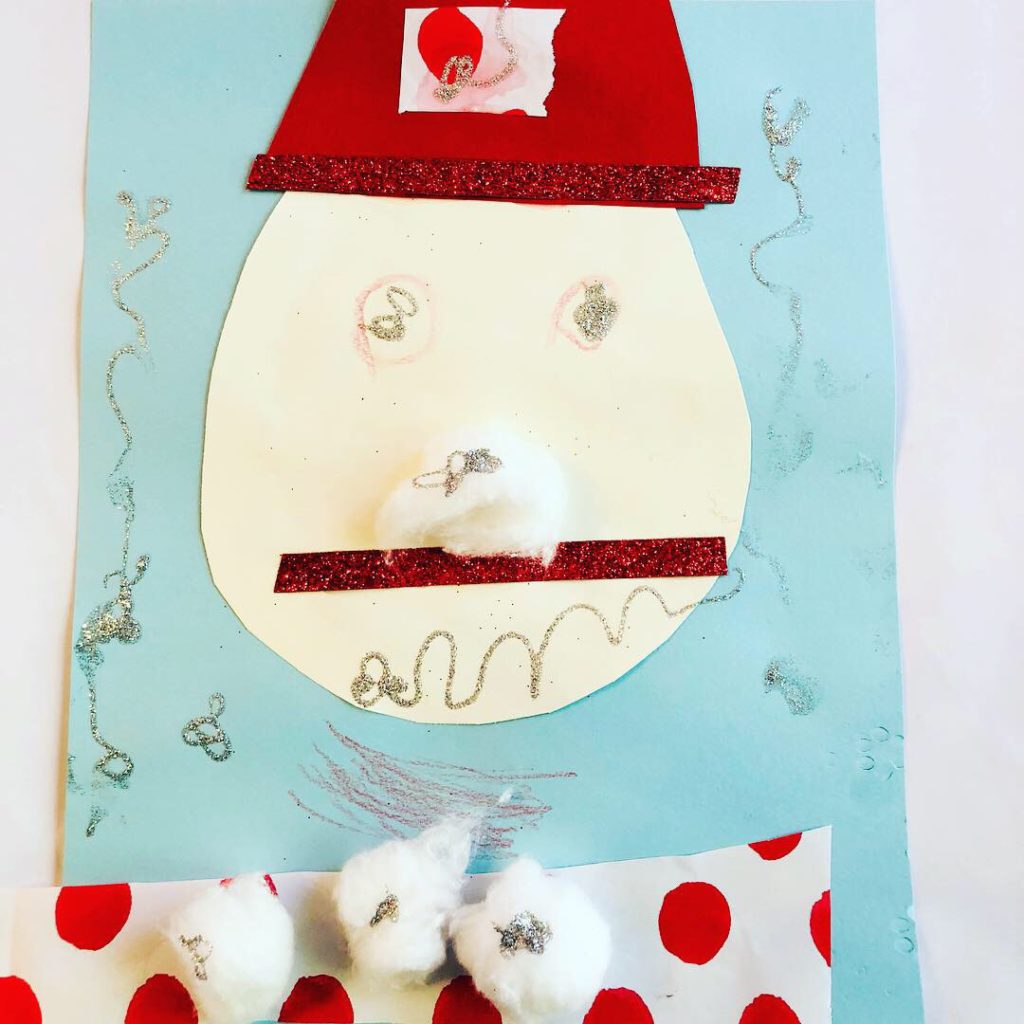 If you think you like this book, be sure to check out all the other adorable selections from Make Believe Ideas. They really have the best books. I love all of their bright and whimsical illustrations. They are a UK company but products are available in the US in places such as Barnes and Noble, Target, Walmart, and online retailers such as Amazon.