Am I the only one who struggles with balancing a career and being a mom? This past year my life has seemed so out of balance that I felt like something needed to change. Yesterday was my last day at my job after 11 years. It was one of the hardest decisions I have ever made and I still question did I make the right decision. There are so many questions. Will we be able to make it as a one income family? Is this the right thing for my children? Am I crazy for leaving a secure position? Did I just throw 11 years away to have to start all over when I decide to go back to work? Is my husband really okay with this?
At this point it is time to embrace the decision that was made and make it work. Don't get me wrong, we definitely talked about it and prayed about it for weeks. We wrote out all of our expenses to make sure we could handle the change. We started cutting back and being more mindful of purchases. Even though I've always been in accounting, I am not really good at budgeting on a personal level. Plus as a busy working mother, there were a lot of times that I knew I might be overspending for the sake of convenience.
Yesterday was a long and emotional day. At the end it definitely felt right. I have made some amazing relationships over the last 11 years and I know this is an opportunity to make those even stronger. So when I got home last night, we popped a bottle of Prosecco, ate take out, and continued on with movie night.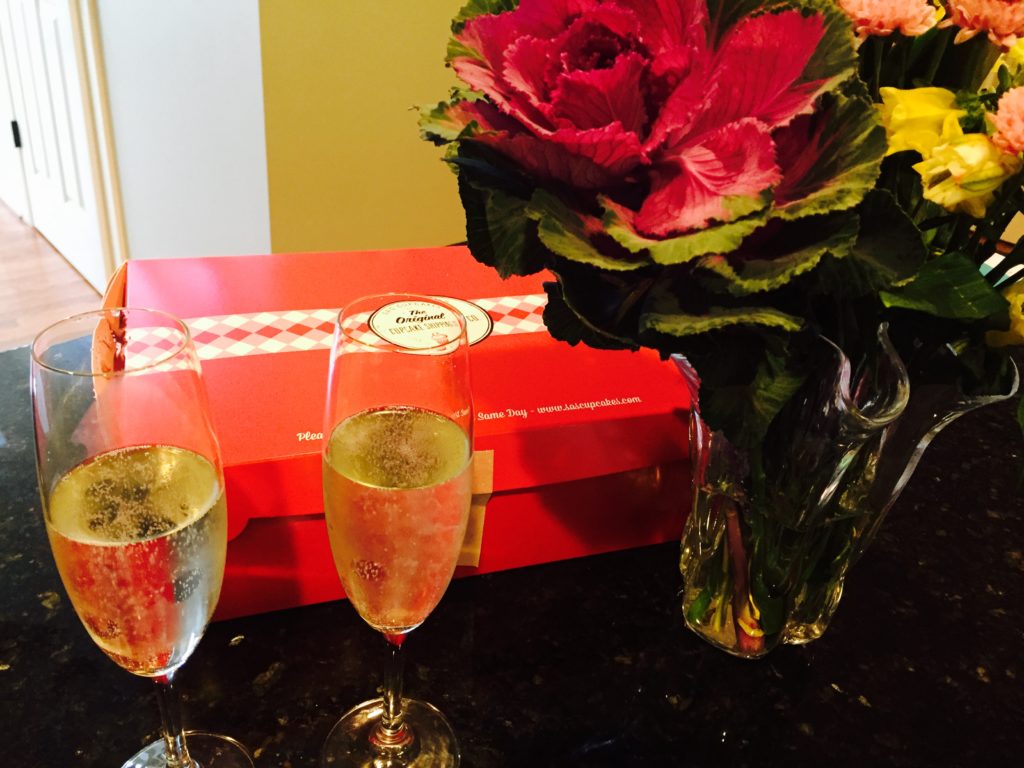 I am excited to be embarking on this new adventure. I am beyond thrilled to be able to spend more time with my children. Please continue to follow along on my journey of penny pinching and meal planning! 🙂 I'd love to hear any tips you may have for this transition. I know I am not the only one who has made this life change.
-xo Heather