Last week was Week 8 of the 52 Weeks of Pinterest Challenge. I have always loved the idea of having lunches prepped for the whole week and decided to try a Bento Box Lunch Prep. I have pinned lots and lots of ideas on how to create lunch bowls, bistro boxes, mason jar salads, etc.
Even though I am at home now, it is still really helpful to have my lunch already prepped. I don't want to waste precious time trying to come up with something for lunch each day.
This post does include affiliate links. That means I could earn a tiny portion of any sale that is made through clicking on any of these products with no additional cost to you. All support is greatly appreciated!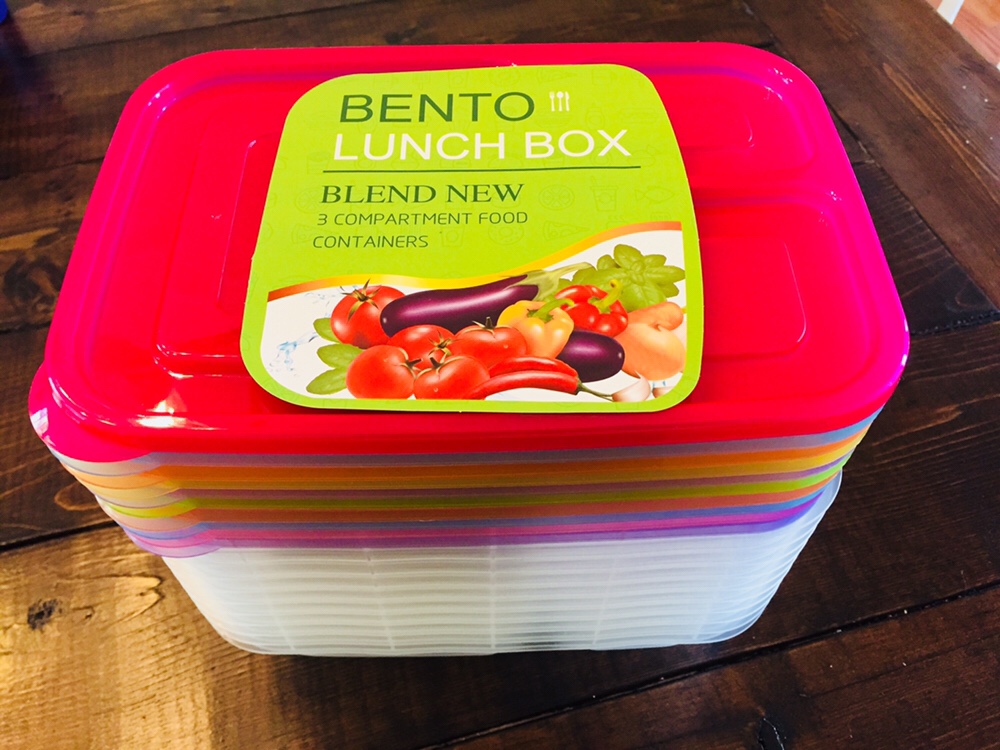 A couple of weeks ago, I went ahead and ordered the Bento Lunch Box Containers I had been looking at. Once they arrived, I knew lunch prep needed to be my next project so I started looking through my  Lunch Ideas Pinterest Board. I actually chose to do two different pins, Taco Salad Lunch Bowls and Teriyaki Chicken Meal Prep Lunches.
Teriyaki Chicken Bento Box Lunch
Instead of cooking all Sunday afternoon, I decided to break it up. I made a double batch of the Teriyaki Chicken so that we could also have it for dinner. The chicken was so easy to make. You just cut it into tenderloins and marinate it in a sauce of your choice. Then you dump it all into a casserole dish and bake it.
It came out so moist. I also cooked rice and veggies separately. Then I added raw vegetables to one of the small compartments. I don't like chicken reheated so I eat this cold. If you want to heat it, you probably don't want to do raw vegetables.
Taco Bowls Bento Box Lunch Prep
For the Taco Bowls, I made a big batch of Ground Beef Taco Meat the next night. We also had black beans and corn. So for the lunch prep bento box, I made a taco salad in the large portion.
I used iceberg lettuce, taco meat, black beans, corn, diced yellow pepper and olives. Then I added plantain chips and oranges to the smaller compartments. I also added salsa to this when I was ready to eat it. You could also purchase the individual containers of guacamole to put with this as well.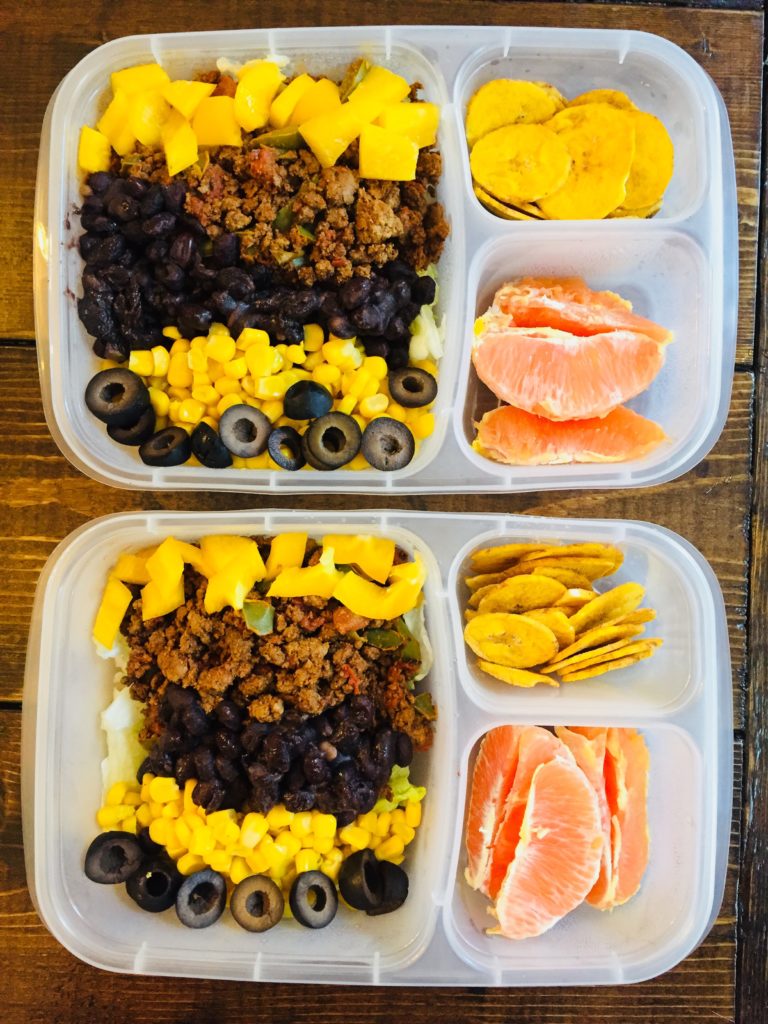 This made our week go much more smoothly! I hope to try more new recipes for our Bento Box Lunch Prep. On a side note, I also realized that these containers make great snack trays for the kids. I had made a batch of Peanut Butter Crunch Powerballs last week as well. I put popcorn in the large compartment and the Powerballs and carrots in the smaller compartments. This would make a great afterschool snack!
I am still really enjoying this Pinterest Challenge! The Lunch Prep was super helpful and something that I would definitely recommend and want to continue doing for myself.