Last weekend we added a new member to our family! After losing our senior Boston Terrier this past summer, we felt like we were ready to get another pet. We had tried for the past few months to get one from a rescue but it had not worked out. We had our hearts set on another Boston Terrier. So, when Matt found out about these puppies, we just couldn't resist. Meet Bowzer! 🙂
When I was thinking about what to do for our second week of 52 Weeks of Pinterest, I immediately decided on Homemade Puppy Treats. We are doing a lot of puppy training right now so this was the perfect time to check out that pin! If you check out this post from The Woks of Life, they go into great detail about training their puppy Barley. It has been super helpful.
It turns out that Homemade Puppy Treats are super easy to make and only require a few ingredients. Most of the ingredients we already had on hand. I just had to purchase a can of pumpkin.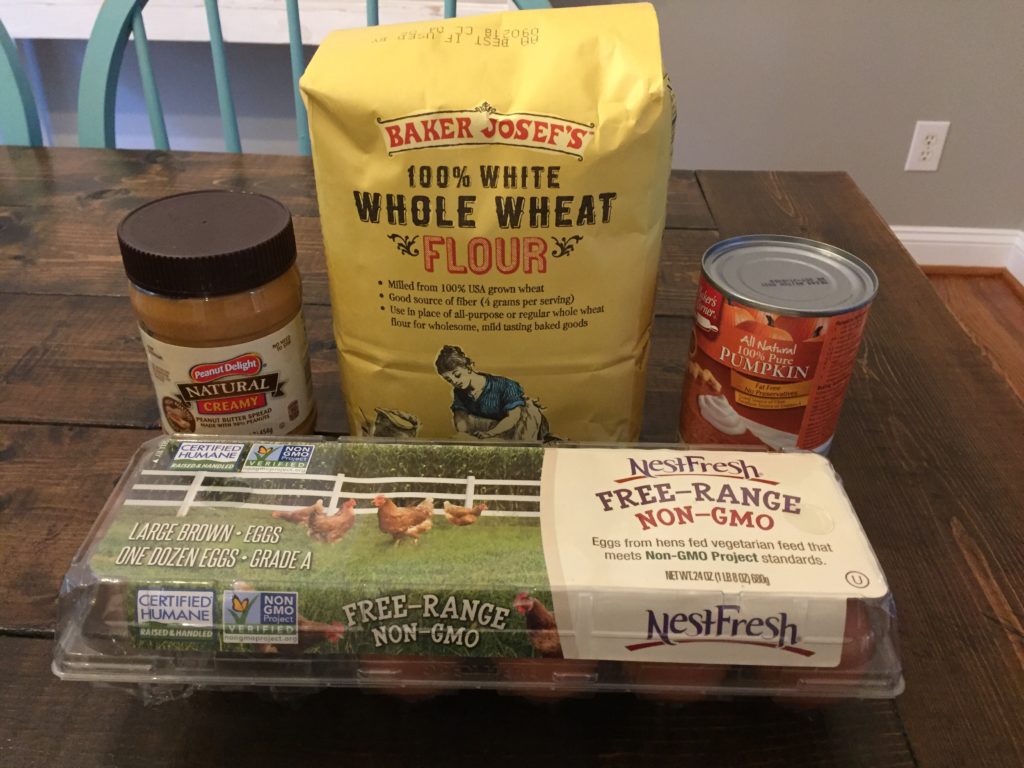 Here are the ingredients you need:
2 1/2 cups whole wheat flour
2 eggs
3 tablespoons peanut butter
2/3 cup pumpkin
Graylie was my little helper for this project. She wanted to stir up the ingredients before we put them in the mixer.
Mix all the ingredients in a stand mixer with the paddle attachment.
Knead the dough with your hands and roll it out onto a cutting board. I split ours up so Graylie could help. It should be about 1/8 to 1/4 inch in thickness.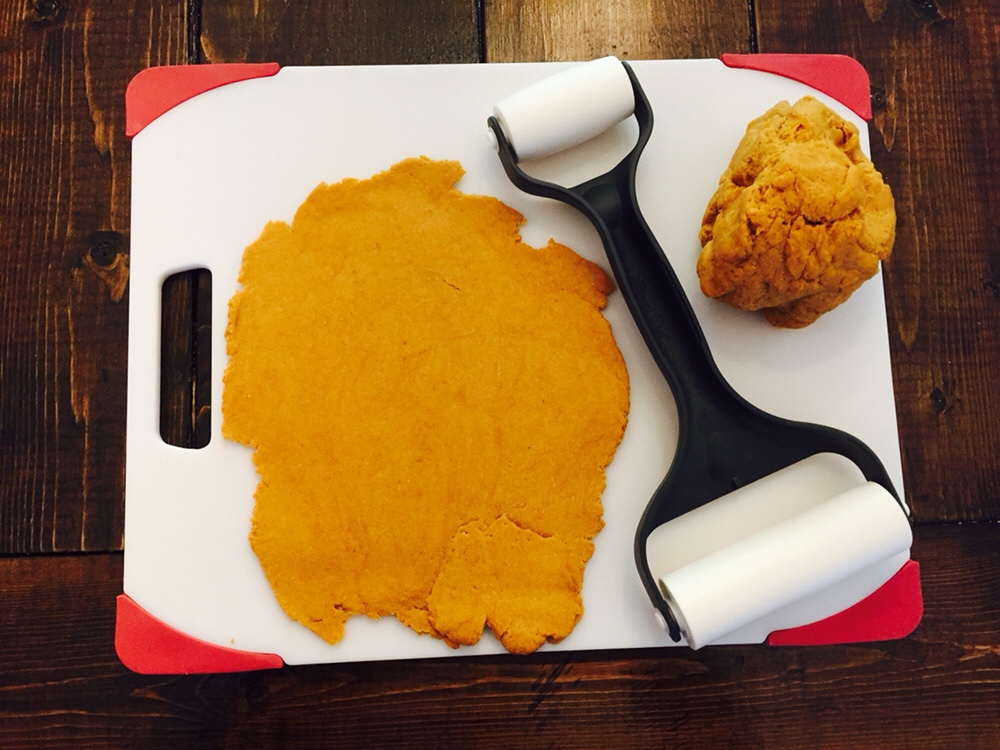 I used a pizza cutter to cut the dough into little squares.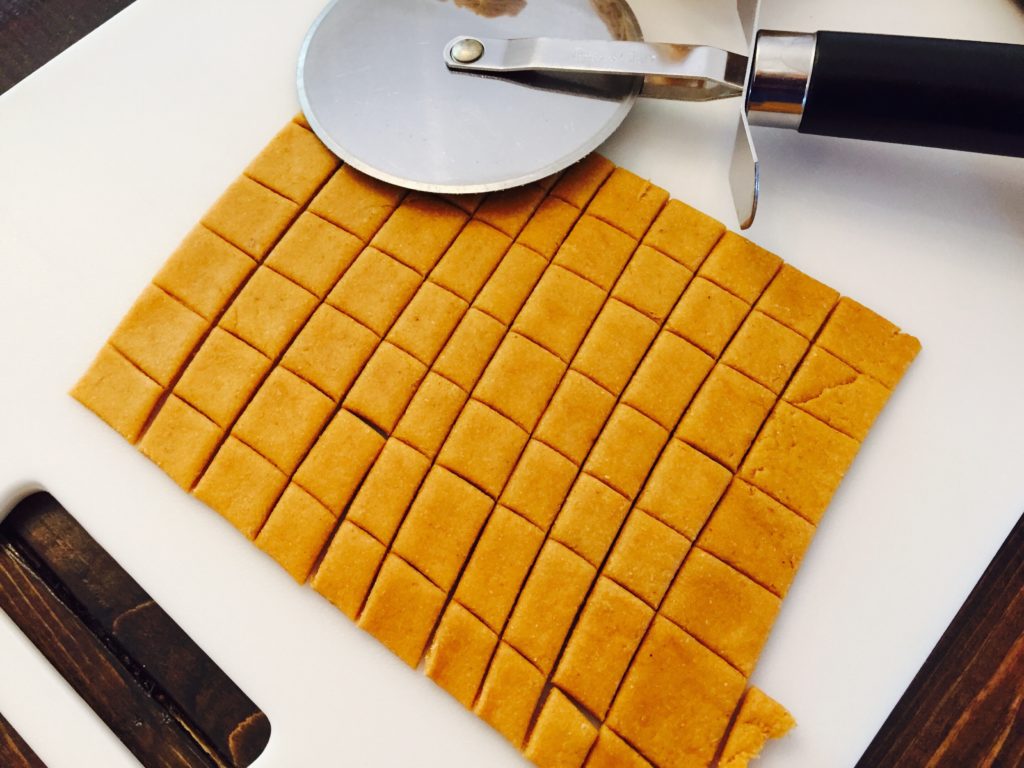 Transfer the squares to an un-greased baking sheet and bake for 25-30 minutes at 350 degrees.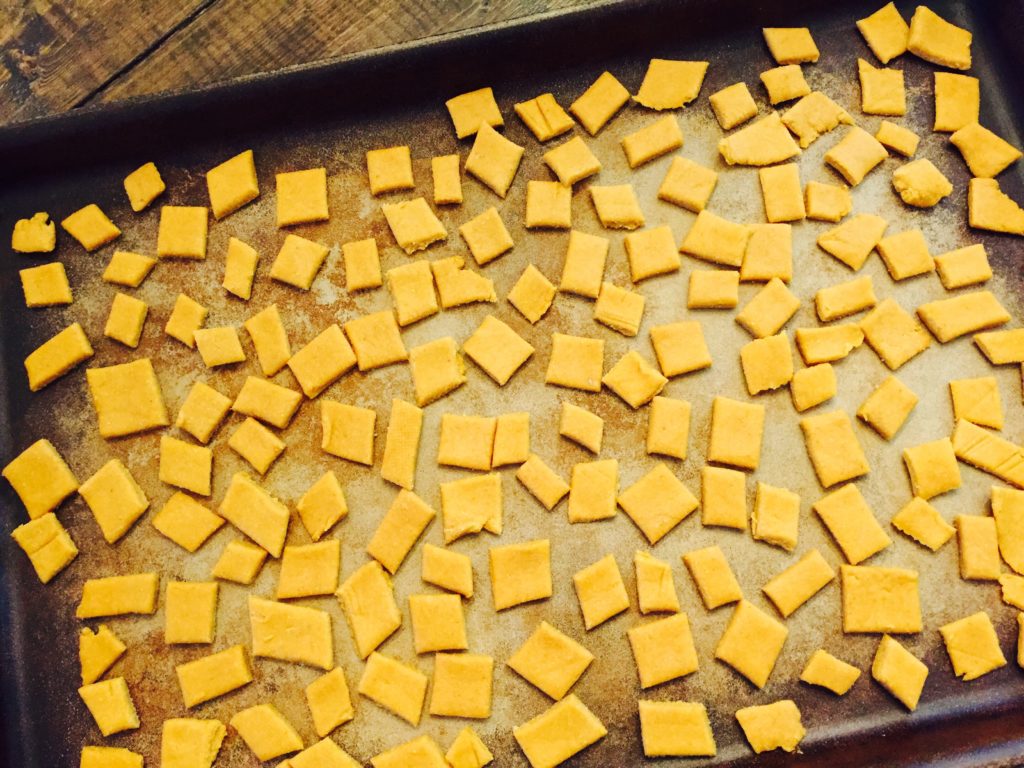 That's all there is to it! This is definitely an inexpensive way to have puppy training treats and you can feel good about the ingredients that are going into them.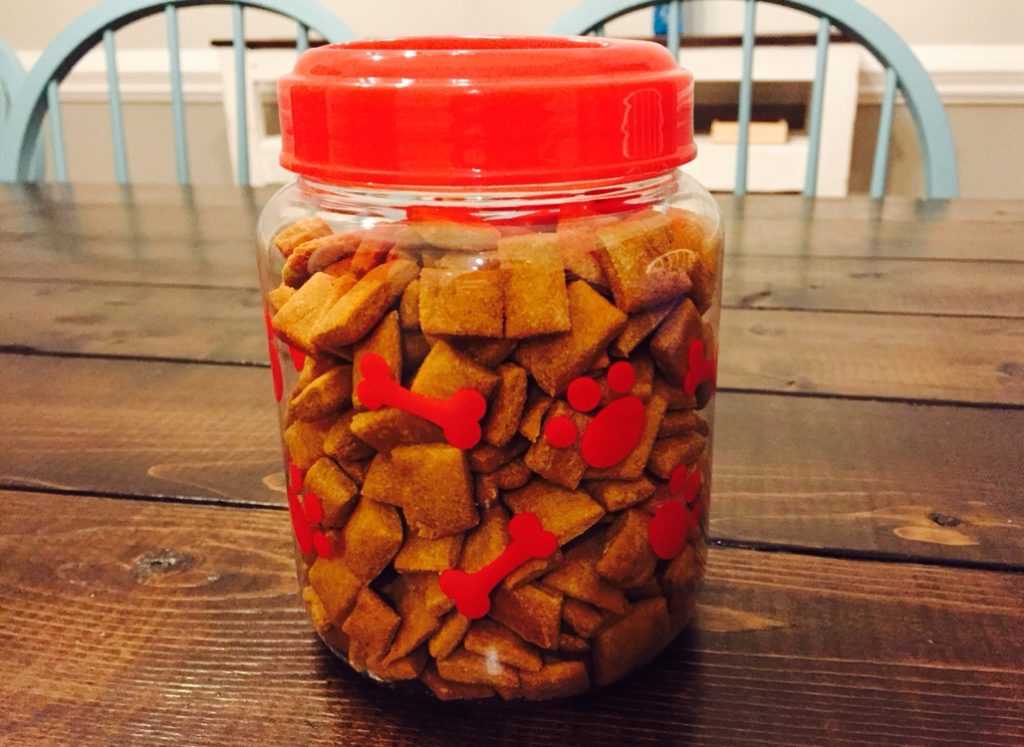 If you are thinking of getting a puppy, I will warn you that puppy training is tough! Luckily I am able to be home with him most of the time. He is always getting into trouble but he is such a sweetie pie! He is just what our family needed and I am so glad we made the decision to get him. It has been really good for our children to have a pet and hopefully they can take on a little bit of the responsibility once he gets a little bigger.
If you are a dog lover, you may want to follow my new Pinterest Board Fur Babies! I'm staying true to my Pinterest addiction and pinning all kinds of doggie treats and tips. Please let me know if you have any puppy tips to share. It has been a long time since I've had a puppy and I am learning lots from Mr. Bowzer!
This post does include affiliate links. That means I could earn a tiny portion of any sale that is made through clicking on any of these products with no additional cost to you. All support is greatly appreciated!