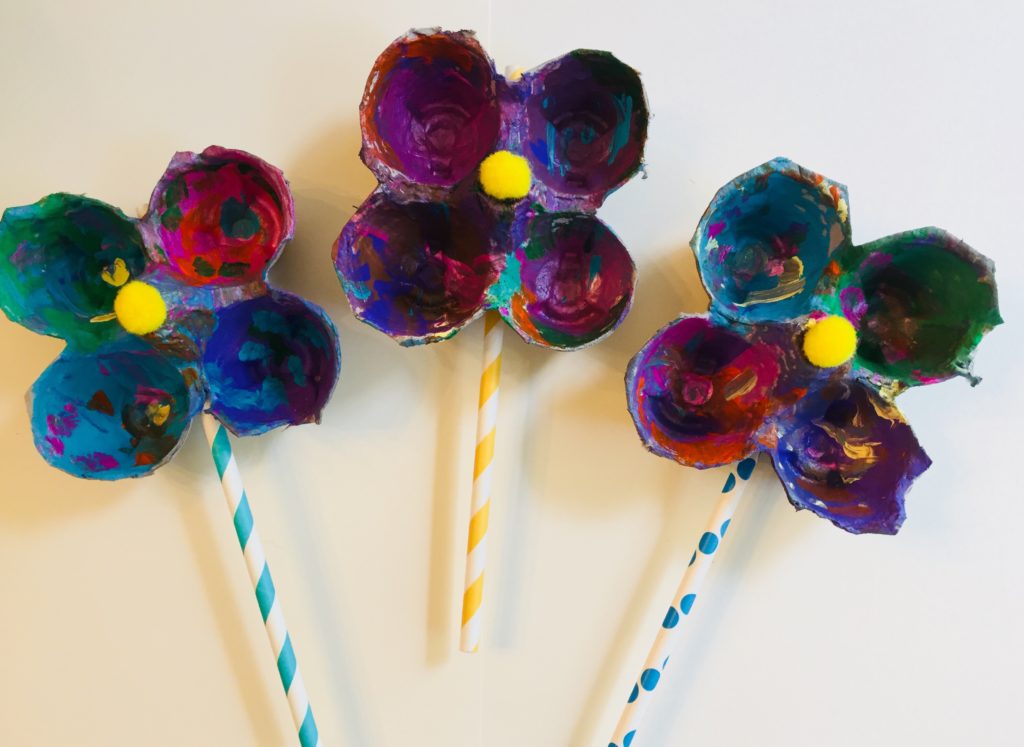 It finally feels like spring is in the air here in North Carolina! We took advantage of the nice day this past weekend and decided to do some painting outside. I thought this would be a great week to do a spring craft for the 52 Weeks of Pinterest Challenge. I have lots of crafts pinned but this particular pin for Egg Carton Flowers caught my eye. I like to choose projects that don't require a lot of extra supplies if at all possible. We actually had everything we needed for this one.
This post does include affiliate links. That means I could earn a tiny portion of any sale that is made through clicking on any of these products with no additional cost to you. All support is greatly appreciated!
Cardboard Egg Carton
Acrylic Paint
Scissors
Glue
Once you have your supplies gathered, cut the top of the egg carton off. You won't need this part so you could use it as a paint tray. Then cut the egg carton into flower shapes. One egg carton should give you three flowers. Paint the egg carton with colors of your choice. We only painted the inside. This is the fun part!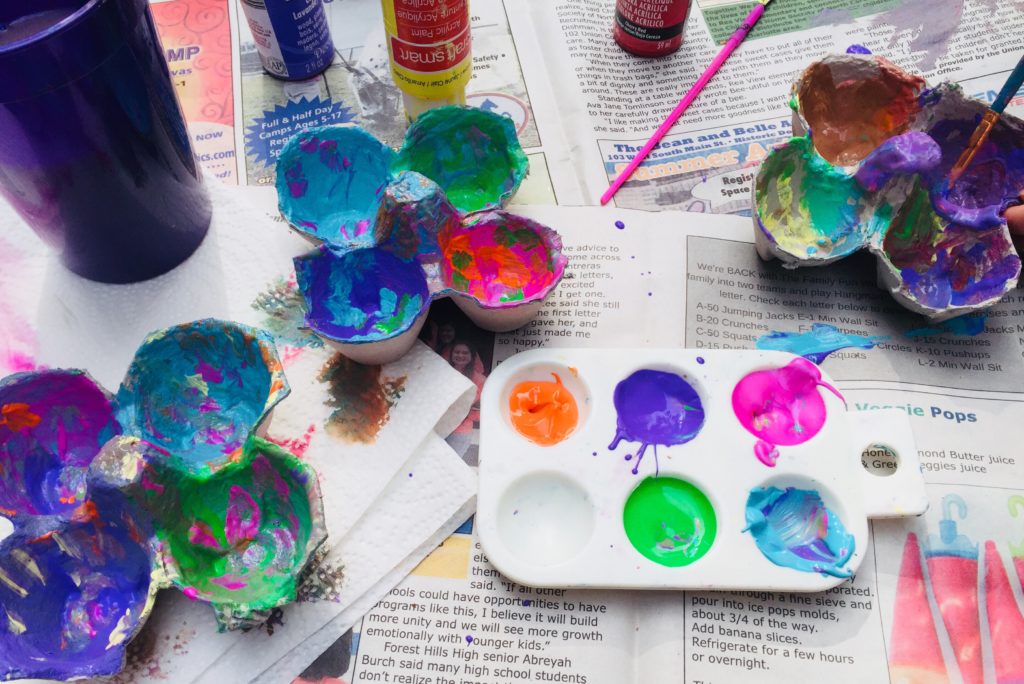 Graylie got a little frustrated though. She couldn't understand why some of her flower was turning brown. I had to explain to her that is what happens when you mix all the colors together. Then we worked on being mindful of what colors we were using.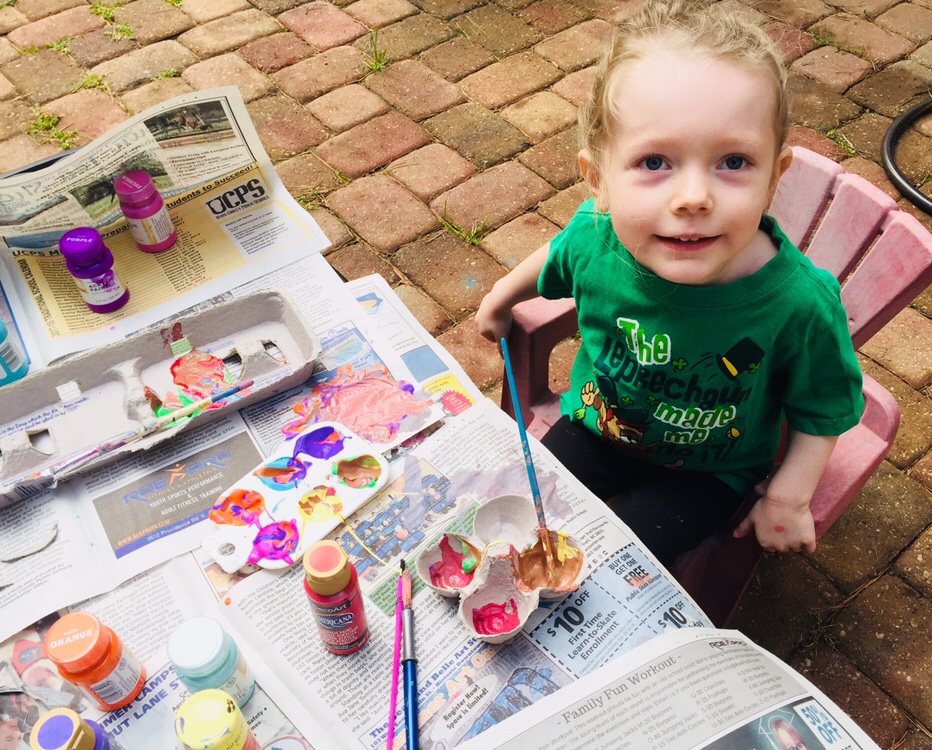 Once you have the egg carton painted, it will need to dry. This could take a while depending on how much paint was used. After it dries, glue a pom pom to the middle of the flower and a paper straw to the back. That is it! This was such a fun and simple craft.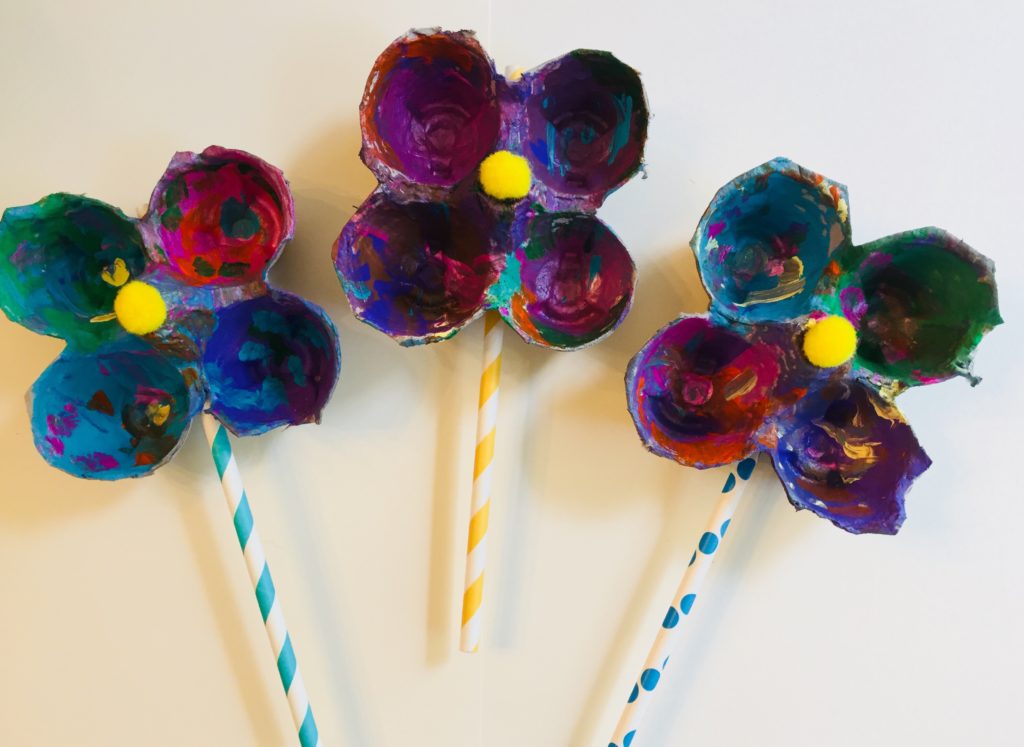 This was definitely a fun week for the Pinterest Challenge. As always, I would love for you to join me and our small Facebook group called 52 Weeks of Pinterest – 2018 Challenge. It is fun to see what pins others are doing!