For Week 10 of the 52 Weeks of Pinterest Challenge I decided to try making Overnight Oats. This is something I have been wanting to try for a long time and I have tons of recipes pinned to my Breakfast Ideas Board. I decided to go with a Peanut Butter Chocolate Overnight Oats recipe from the blog Let's Eat Cake. This recipe only takes four simple ingredients that I already had on hand.
This post does include affiliate links. That means I could earn a tiny portion of any sale that is made through clicking on any of these products with no additional cost to you. All support is greatly appreciated!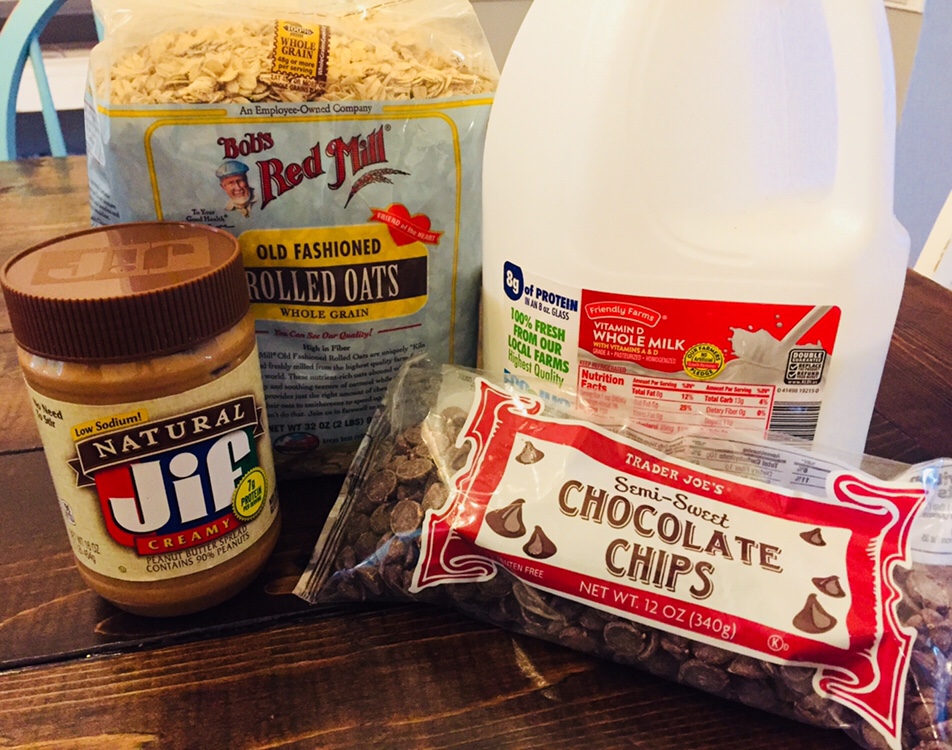 1/2 Cup Milk
1/2 Cup Oats
1 Tbsp Chocolate Chips
1 Tbsp Peanut Butter
These ingredients fit perfectly into my 1 pint mason jars. You just combine all the ingredients and store in the refrigerator overnight.
The next morning when I am ready for breakfast I just stir it a little more. I also added diced strawberries to mine to get in a little fruit. It was delicious! I have been making these two at a time and they are just as good on the second day.
Do you enjoy Overnight Oats? I've also heard that Chia Pudding is just as good so I hope to try that soon. Having breakfast already prepped in the mornings is so nice. If you are looking for an easy and inexpensive breakfast, you should definitely give it a try!