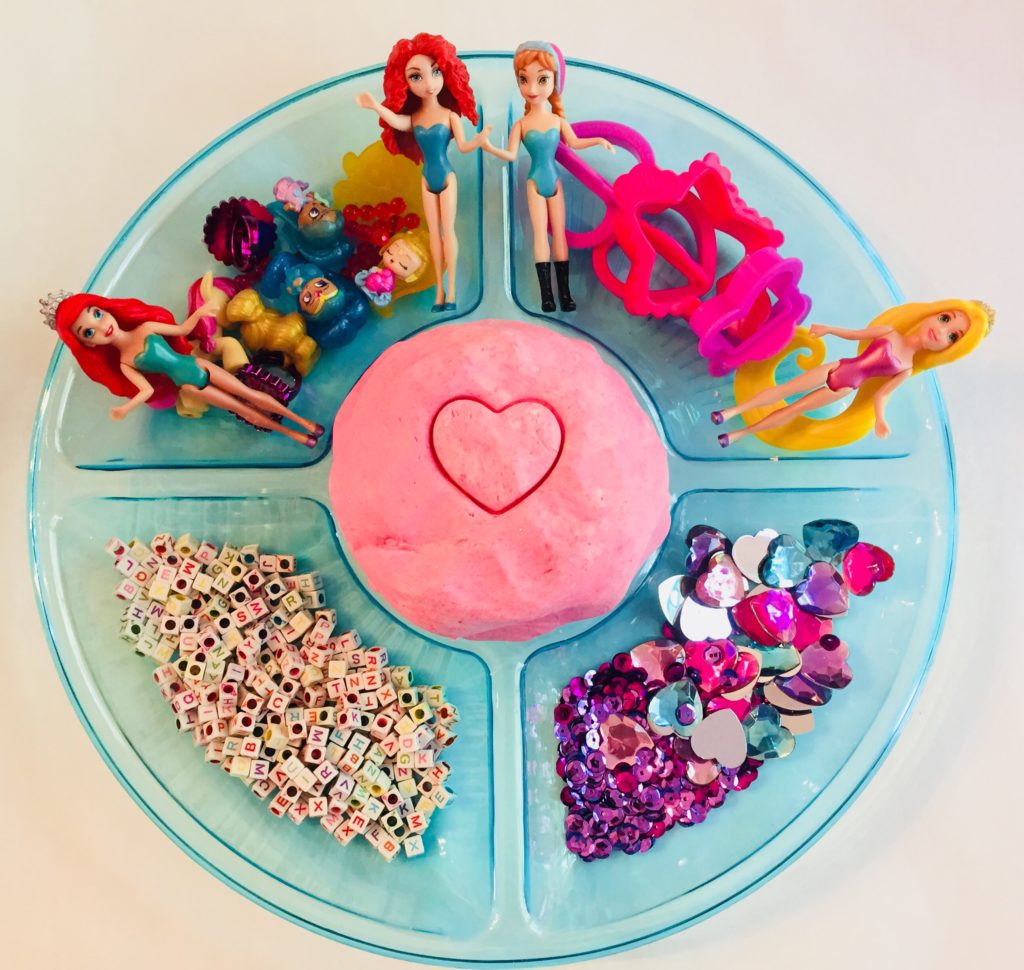 Do you have a little one who loves princesses and sparkles? Then this Fairy Princess Invitation to Play is definitely an activity you want to try! When I saw this pin I knew I definitely wanted to try it for Week 18 of the Pinterest Challenge.
What do you mean by Invitation to Play?
I have seen so many fun ideas on Instagram for the concept of Invitation to Play. The idea is to set out an assortment of play materials for the child to let them discover and play any way they choose. It is especially fun to center this around their current interests. That is why I chose a sparkly princess theme for Graylie.
This post does include affiliate links. That means I could earn a tiny portion of any sale that is made through clicking on any of these products with no additional cost to you. All support is greatly appreciated! ?
Getting Set Up
While Graylie was upstairs for quiet time, I was able to set up the Invitation to Play. I had already made Cloud Dough which is so easy to make! You could also use any type of Play Dough as well. When I was in Dollar Tree last week I picked up a cute tray that was perfect for this type project. They also had alphabet beads, sequins, and gems that I thought would be fun as well.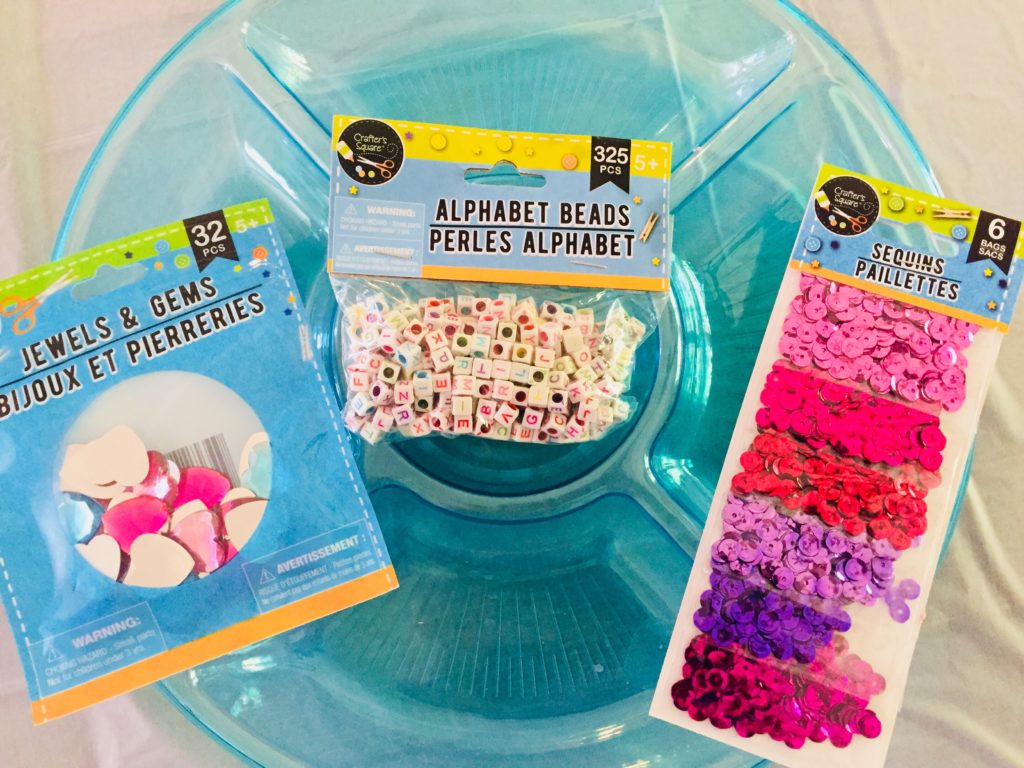 Then I decided to go through some of her favorite toys to see what I could add to the tray. I found her MagiClip Princesses, Jeweled Rings, Shimmer and Shine Teenie Genies, and a couple of ponies. I also added a few shaped dough cutters from our Play-Doh collection.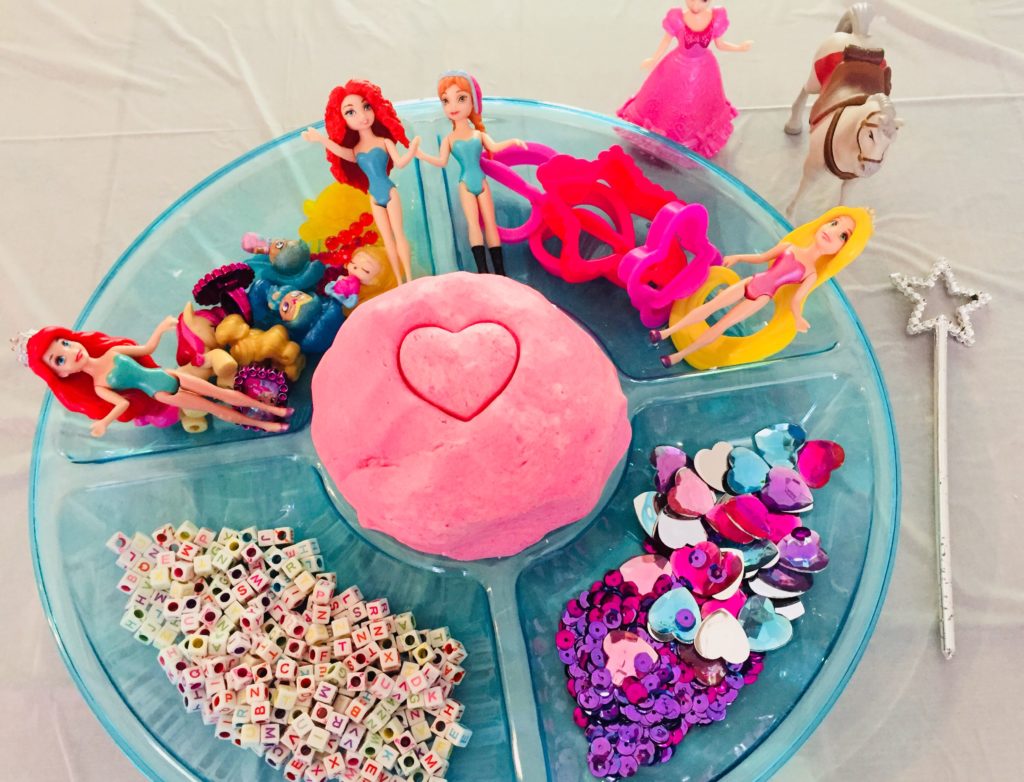 Time to Play
Once I had it set up, I told her quiet time was over and I had a surprise for her. She was pretty excited! This is the first time I'm ever done an Invitation to Play. At first she just starting putting everything into the dough until she realized she could pull it out and use it like play dough.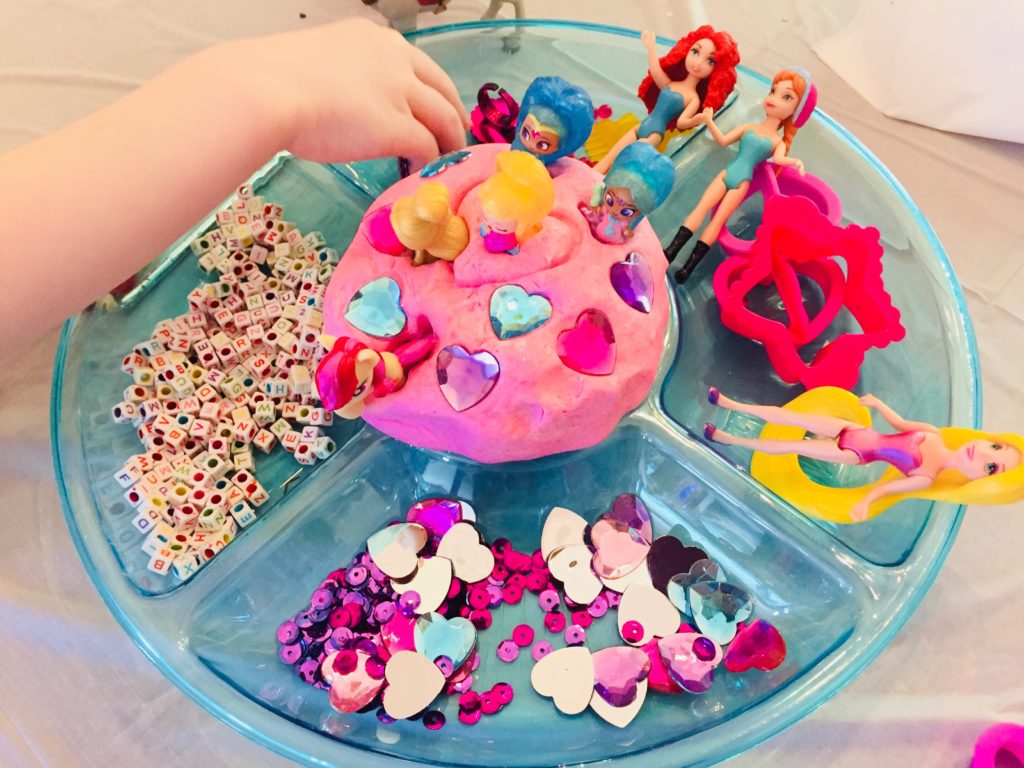 The Results
The alphabet beads were a lot of fun and I helped spell her name in the dough. I love when I can slip something educational in! We also had a lot of fun making dresses for the princesses and a coat for one of the ponies. They all had to be bedazzled of course!

We played with this for a while and she made up stories with the princesses. It was really sweet and I can't wait to do it again! Once she was done, she moved on to playing with Legos. She played independently for quite a while and was perfectly content. A lot of times she can be clingy and grouchy after quiet time. I feel like the one on one time with this project really helped us have a smoother afternoon.
Gavin came in while we were playing and was very interested in the cloud dough. My next project will probably need to be an Invitation to Play for him. I already have some ideas brewing! Don't be surprised if this week's Pinterest Project involves Cloud Dough again.
Are you a pin hoarder? Have Pinterest Boards full of ideas that you haven't tried yet? Join our Pinterest Challenge with the small Facebook group I set up to share ideas. There's no need to post every single week. I might be the only one crazy enough to try to do that!