I can't believe it is almost time to start planning another DIY Summer Camp! This Bugs and Reptiles Cloud Dough Tray was actually an activity from our Nature Week a couple of years ago. It would also be a great activity for spring too!
In case you are thinking….what in the world is DIY Summer Camp? It's a pretty simple concept I started doing with the kids two years ago. Summer can get pretty long. Being on one income meant no extra funds for signing up for summer camps.
Now we just brainstorm ideas for a few themed weeks. I search (aka stalk) the Dollar Tree for supplies and maybe order a few things from Amazon. It's actually super fun and the kids love it too! Last year we incorporated more of a schedule that included Fun with Friends Friday and I highly recommend that!
This post does include affiliate links. That means I could earn a tiny portion of any sale that is made through clicking on any of these products with no additional cost to you. All support is greatly appreciated!
Dollar Tree Supplies for DIY Summer Camp
You can actually find so many supplies for your DIY Summer Camp at Dollar Tree. We did an entire Dinosaur Week centered around some plastic dinosaurs we found there.
These Bug and Reptile Creatures ended up being perfect for our Nature Week project. They are plastic so they are easy to clean off after playing and can be used later for even more fun activities!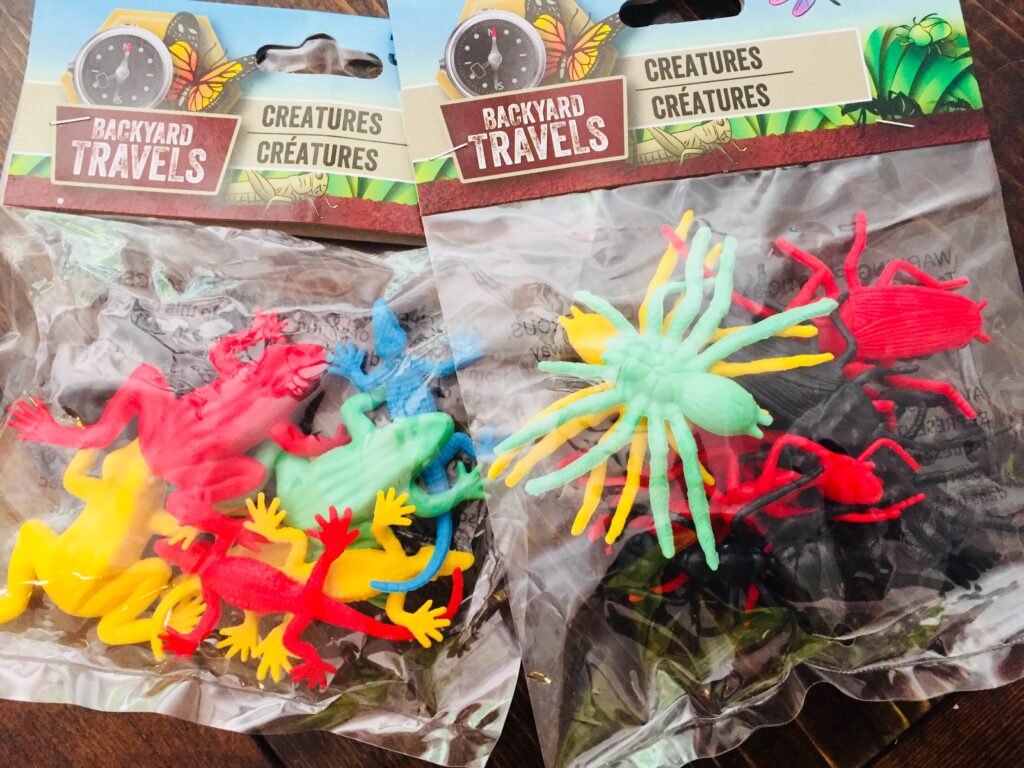 Bugs and Reptiles Cloud Dough Tray
To create this Bugs and Reptiles Cloud Dough Tray, start by making a fresh batch of Cloud Dough. This stuff is so easy to make! You only need two ingredients – hair conditioner and cornstarch. The hair conditioner also makes it smell really good.
I get the hair conditioner at Dollar Tree too. So this cloud dough is a very inexpensive activity. The color of the conditioner does make a difference. If you pick a blue tinted one, the cloud dough will have a blue tint. I went with a neutral beige color for this project.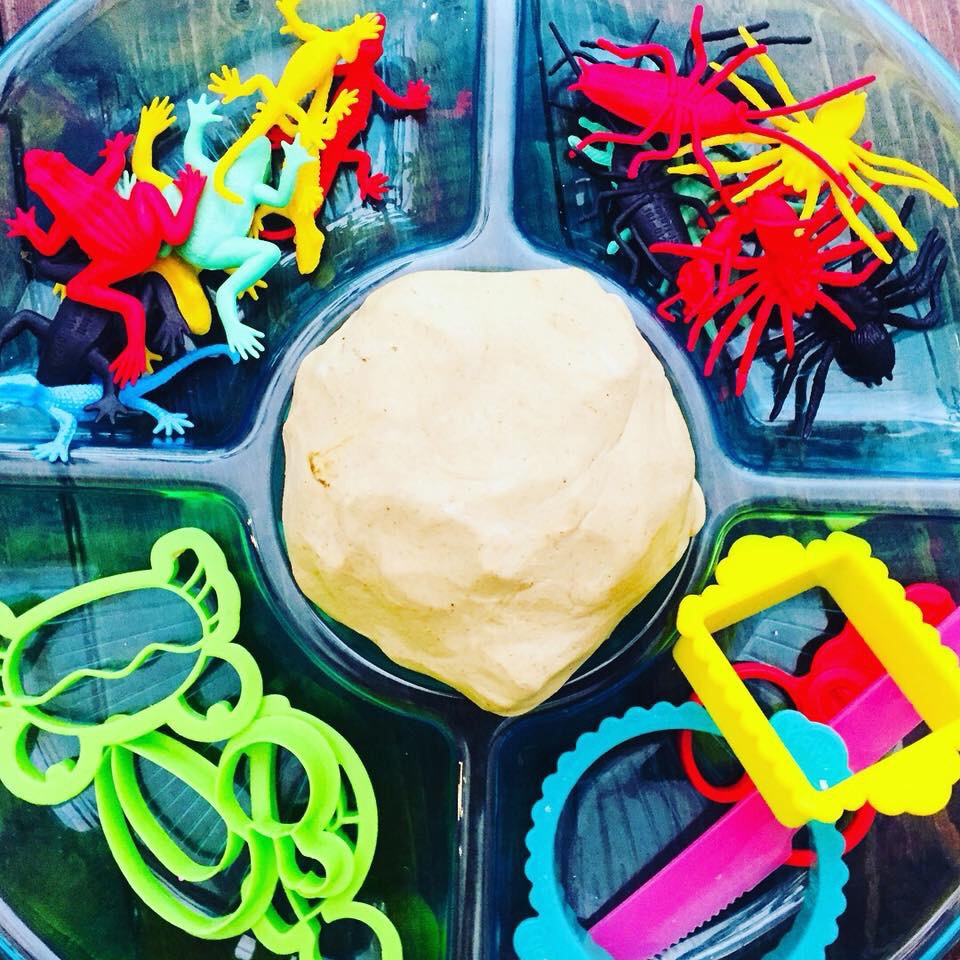 I also found our activity tray at Dollar Tree. It might be the best dollar I have ever spent! This tray can be used for so many crafts and activities. It is great to set up for play dates, holiday crafts, and cloud dough play.
For this reptiles and bugs activity tray, I added the cloud dough, plastic bugs and reptiles from the Dollar Tree, and some play dough tools and cutters we already had. It's always a good idea to search your own craft and toy stash when setting up these activities.
Making Bug and Reptile Fossils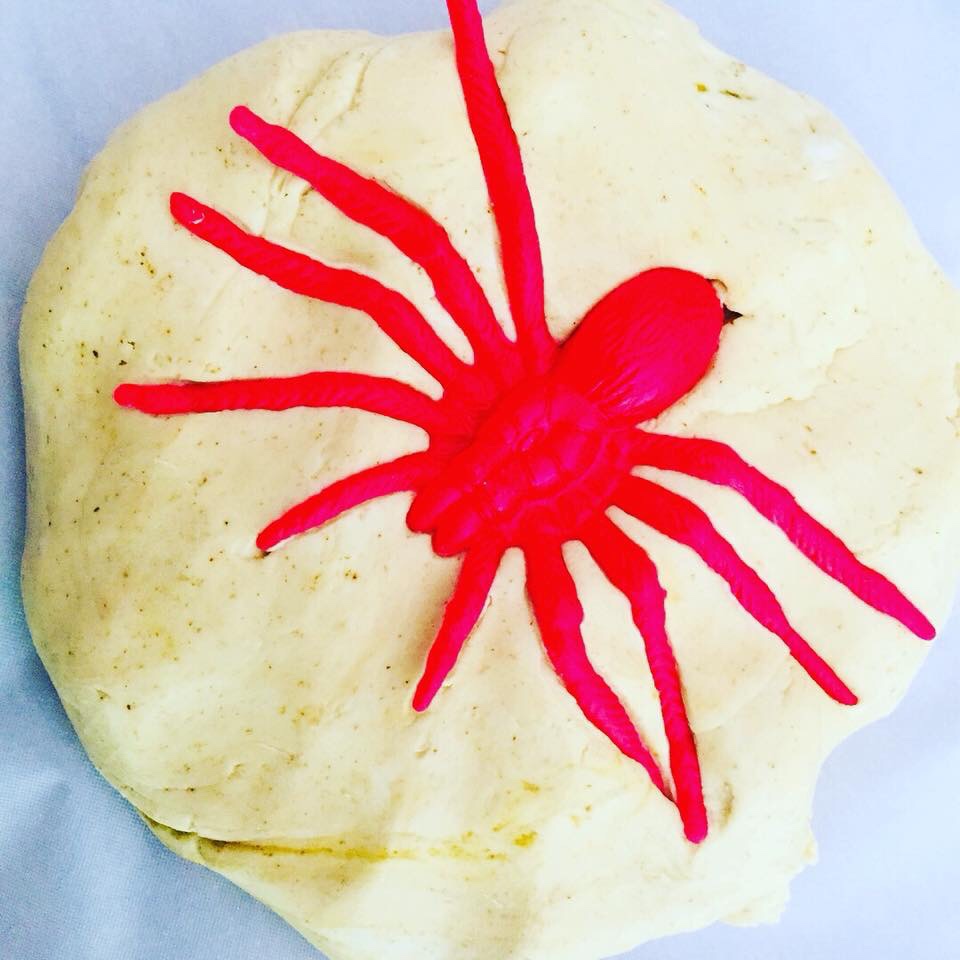 They had fun making pretend fossils of the bugs and burying the toys in the dough. There may have even been some bug pie being prepared.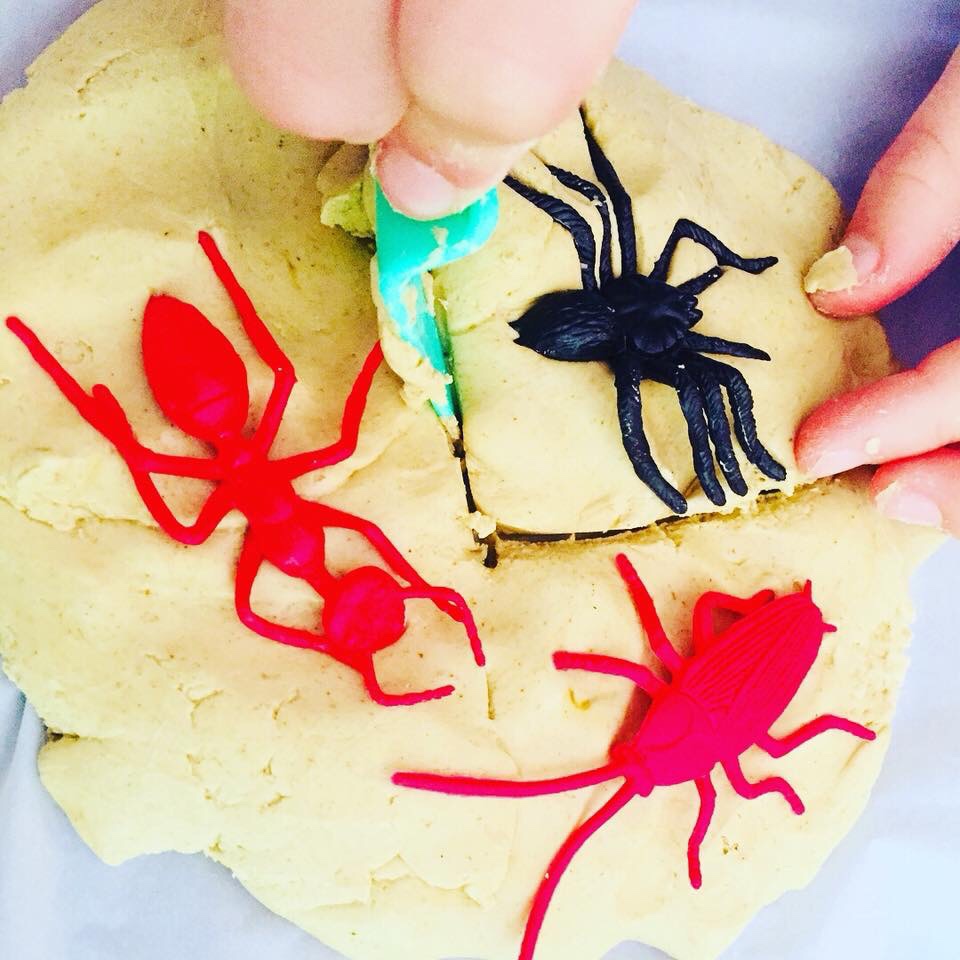 Cloud Dough Play is a great sensory activity. The smell is wonderful plus the texture of the dough is very unique. I would probably recommend this for children three years old and over since it is not edible.
More Fun Ideas for Dollar Tree Plastic Creatures
This cloud dough tray was super fun! There are so many ways to use these little plastic creatures. We've made our own bug soap with these. They would also be really fun to freeze and let your little ones excavate them like we did in this shark activity.