This bubble painting activity is amazing for kids of all ages. It's super easy to set up and costs very little to create. You can also do it with groups of kids so it would make a great craft for parties or playdates.
Are you ready for summer? We only have a few more days of school left around here and the kids are getting super excited! It will be so nice to have them home and get out of all the routines for a while.
But let's be real, some days can be a struggle and the chant of "I'm Bored" and "What Can I Do?" can get pretty old. My kids have definitely gotten better about playing together and love to play outside with their neighborhood friends.
While I don't want to plan every inch of summer, I do want to have some fun activities up my sleeve. This Bubble Painting Activity just screams Summer Fun!
This post does include affiliate links. That means I could earn a tiny portion of any sale that is made through clicking on any of these products with no additional cost to you. All support is greatly appreciated!
How to Set Up a Bubble Painting Activity for Kids
We had a blast painting with bubbles! I didn't really tell them what we were going to be doing that afternoon. I just quietly set up a table outside. I had a roll of white paper so I covered the table with that. Then I got the supplies I needed for the painting. This bubble painting activity is so simple and requires very few supplies.
Supplies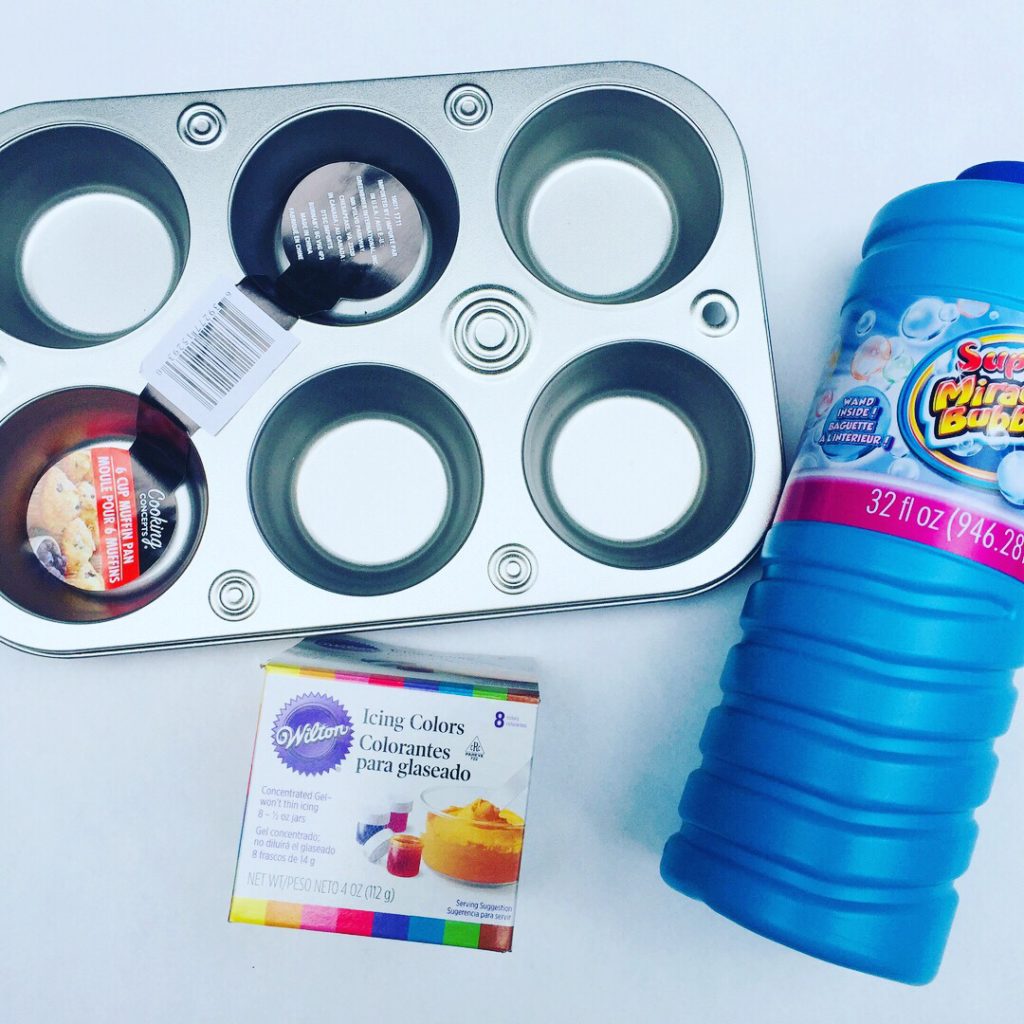 This activity really only cost me $2 since I already had the paper and food coloring. I purchased the muffin pan and bubbles at Dollar Tree. We can use the muffin pan with other projects this summer too. I hope to be doing lots of arts and crafts activities plus some fun science experiments.
How to Make Bubble Paint
To make the bubble paint, just pour the bubble solution into the muffin pan and add the food coloring. Since my food coloring was pretty thick, I used medicine syringes to squirt it into the cups. Then stir the mixture until it is combined.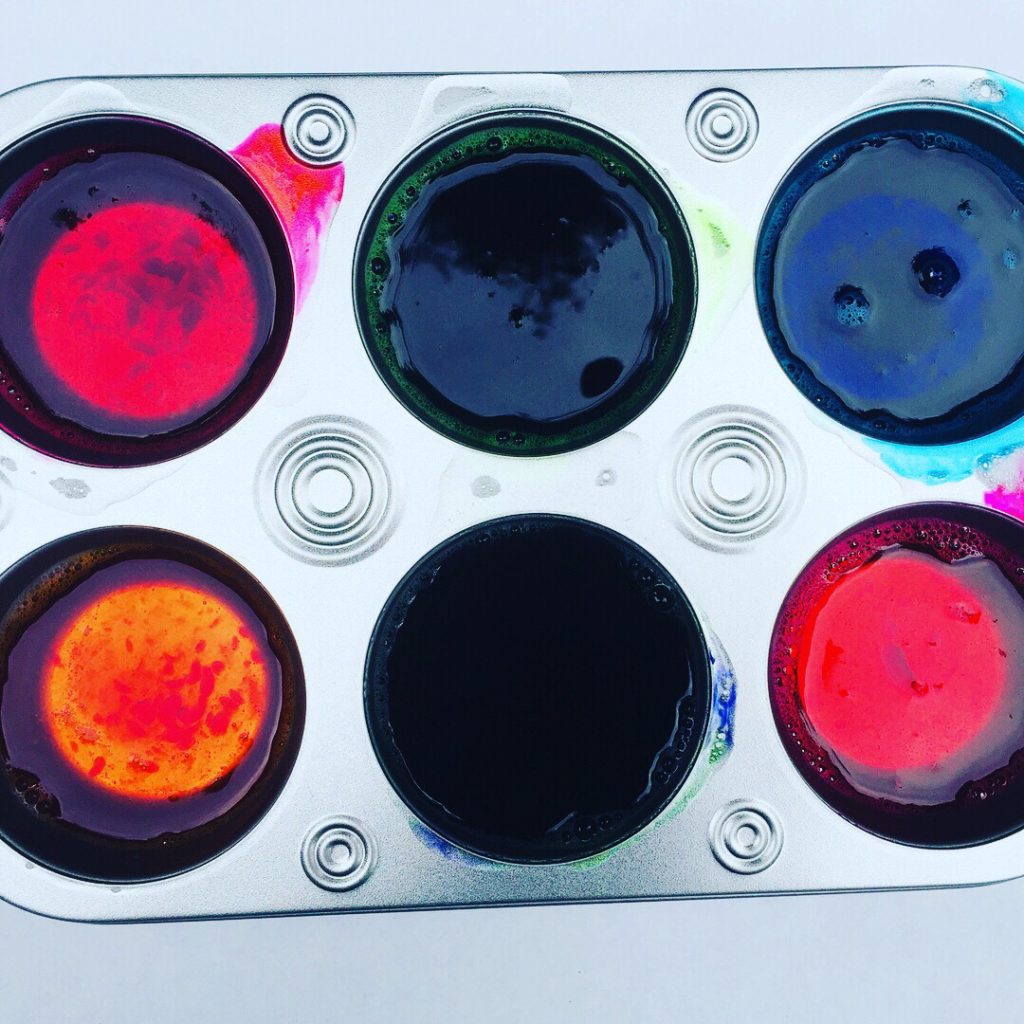 When I had it all ready, I called the kids over for painting. They didn't quite understand what we were doing at first so I had to demonstrate. You blow the bubbles directly onto the paper. Some of it will be pretty circles and others will be a nice splatter of paint.
Bubble Painting in Action
They also thought it was fun to splatter the paint on directly with the bubble wands. I really loved how cool this turned out. They were pretty impressed too! We found it pretty interesting that you couldn't tell the bubbles had any color until they landed on the paper.
Once they were done painting on the paper, they continued to blow bubbles until the solution was too hard to get with the bubble blowers. Then they used the syringes to squirt the color onto the rocks in the fairy garden. Needless to say it kept them busy for quite a while!
I will say that I would recommend doing this in play clothes or darker colored clothing. It can get a bit messy! We enjoy messy projects though. Bubble Painting is the perfect outdoor summer activity.