I'm always looking for fun crafts for my daughter and me to do together! She will be heading off to Kindergarten this fall so I am trying to soak in these last few months. She only goes to preschool three days a week so I try to have an activity for us on the other two days. When I mentioned we could make bracelets this week, she was all about it! She loved this Bead and Button Pipe Cleaner Bracelet Craft. 
I actually already had the supplies for this craft! It only requires three simple materials:
Beads
Buttons
Pipe Cleaners
These were all leftover from various other crafts and activities we have done in the past such as Spaghetti Bead Towers and Rainbow Button Frames.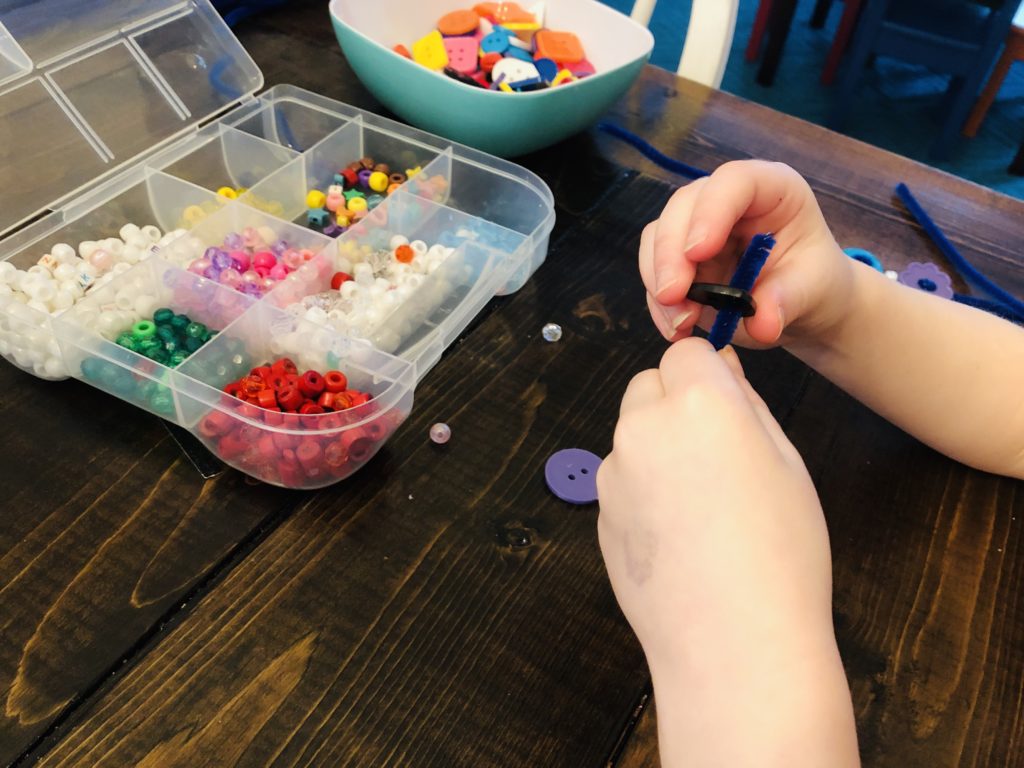 These bracelets definitely put her fine motor skills to the test! The beads were easy to thread onto the pipe cleaners but she did struggle a little with the buttons. Luckily she let me help out with a few of those. I let her make as many of these bracelets as she wanted. When she was done, the beads made it easy to create an adjustable bracelet. We just slid the ends of the pipe cleaners through the beads to hold it in place.
This was such a fun craft for us to do together. It would also make a great craft for birthday parties or summer camps. Any combination of beads and buttons would work.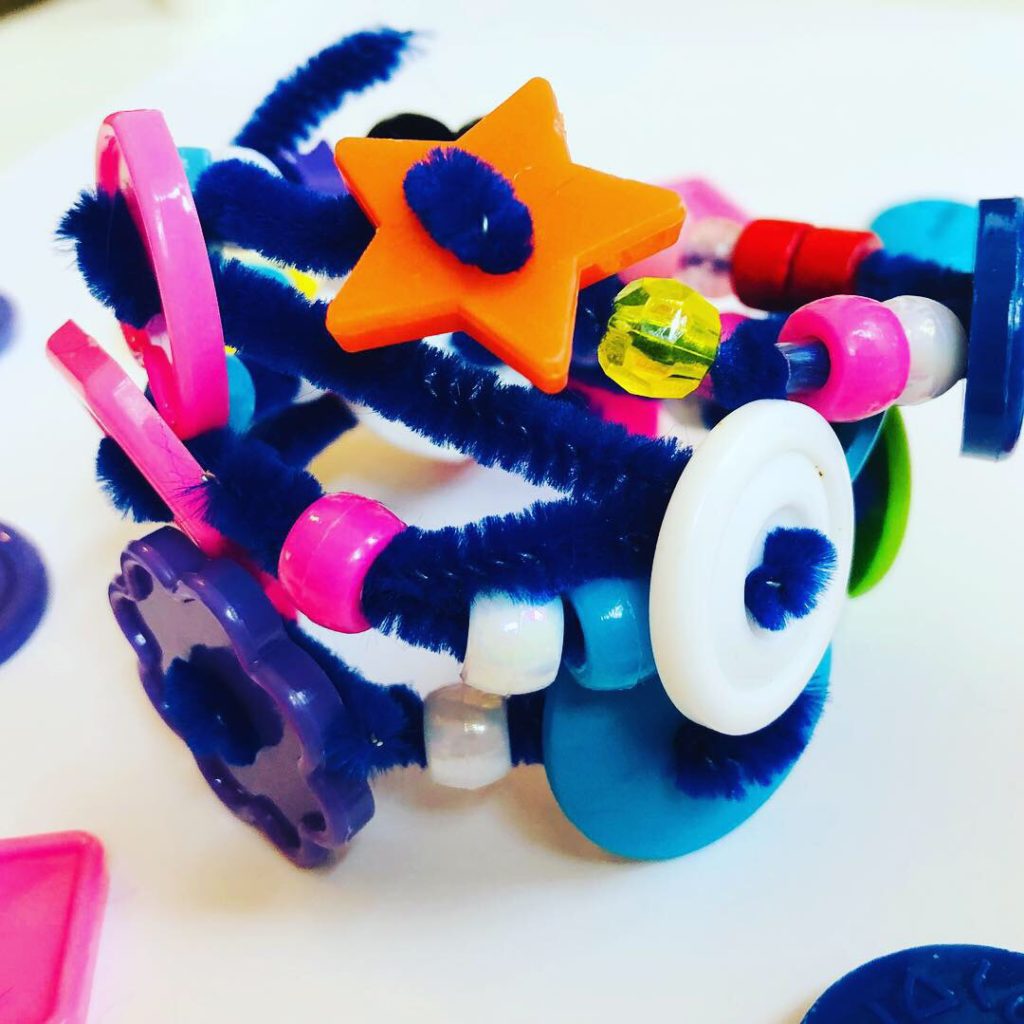 She has been sporting her bracelets and carrying them around in her little backpack. I love the chunky designs and fun colors of these bracelets. This is such a simple and inexpensive craft and perfect for kids of all ages.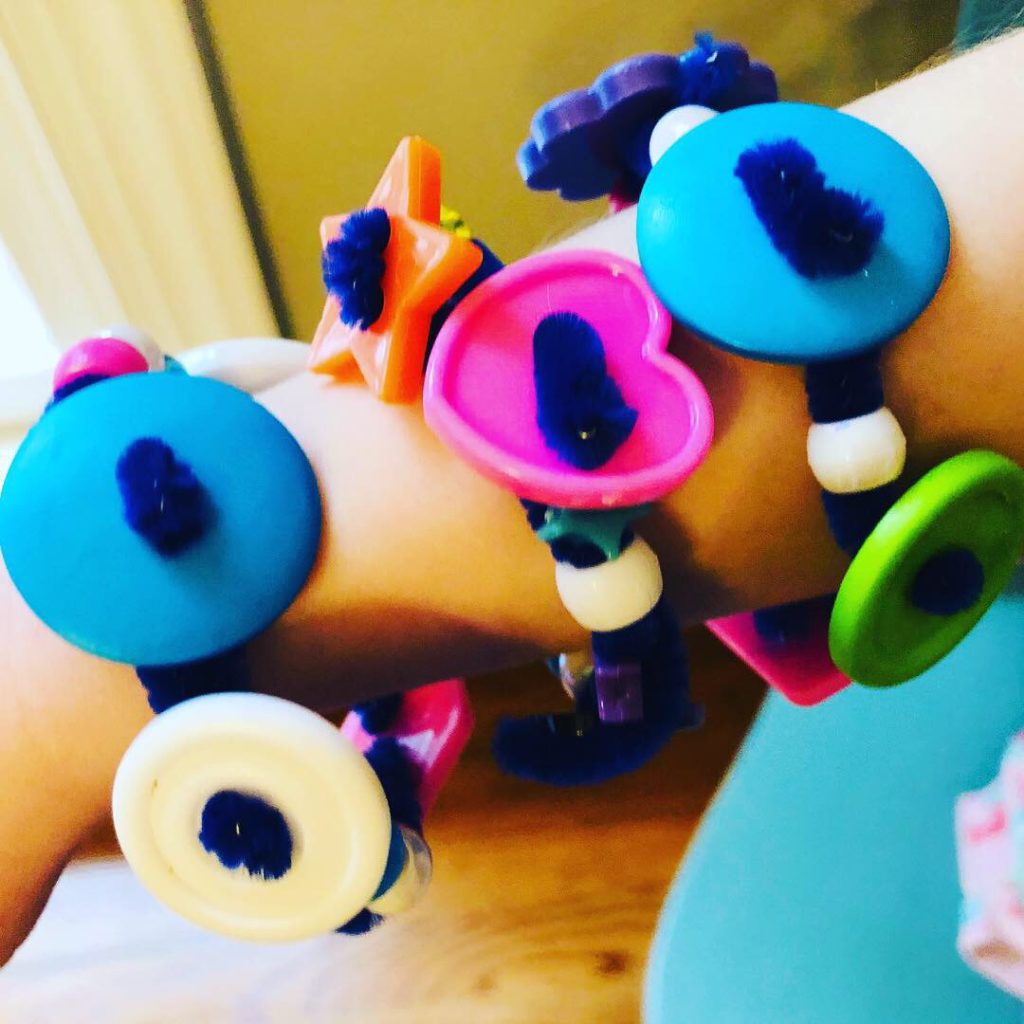 This post does include affiliate links. That means I could earn a tiny portion of any sale that is made through clicking on any of these products with no additional cost to you. All support is greatly appreciated!


This post is part of the monthly Inspire My Creativity link party I co-host with other amazingly creative ladies.  Check out their projects below and feel free to add your own crafty post. Our theme this month is BUTTONS!