This week for our 52 Weeks of Pinterest, I thought it would be fun to do a Valentine's Day Craft. I have lots of craft ideas pinned on my Holiday Crafts Board! This pin from Optimistic Mommy for DIY Valentine Hearts Glitter Crayons caught my eye. We love glitter and I knew Glitter Heart Crayons would be super cute to put in the goodie bags for Graylie's preschool friends.
This post does include affiliate links. That means I could earn a tiny portion of any sale that is made through clicking on any of these products with no additional cost to you. All support is greatly appreciated!
Supplies for DIY Glitter Heart Crayons
I actually had all the supplies on hand that I needed for this project. If you have kids, there is a pretty good chance you have a lot of broken crayons.
Steps to make Glitter Crayon Hearts
First, Graylie and I went through all of our crayons and picked out all the broken crayons and some of the others that we wanted to use for this project. After that, we removed all the wrappers and broke each crayon into a few pieces. I was surprised but she was actually pretty good at helping with both of these steps.
Once the crayons are ready, we put glitter in the bottom of each heart in the silicone mold. Then, we added the crayons and put another layer of glitter on top of the crayons.
Then they were ready to go into the oven. We baked them at 300 degrees for 8 minutes. Once they are done, let them cool. Once they are cool, they can easily be removed from the mold.
I was very happy with how pretty these turned out! This is a super fun project to do with kids of any age. We plan to put these Glitter Crayon Hearts with some fun items we found at the Dollar Tree this week along with a little candy of course. They would also be a fun addition to the You Color My World Party Favors.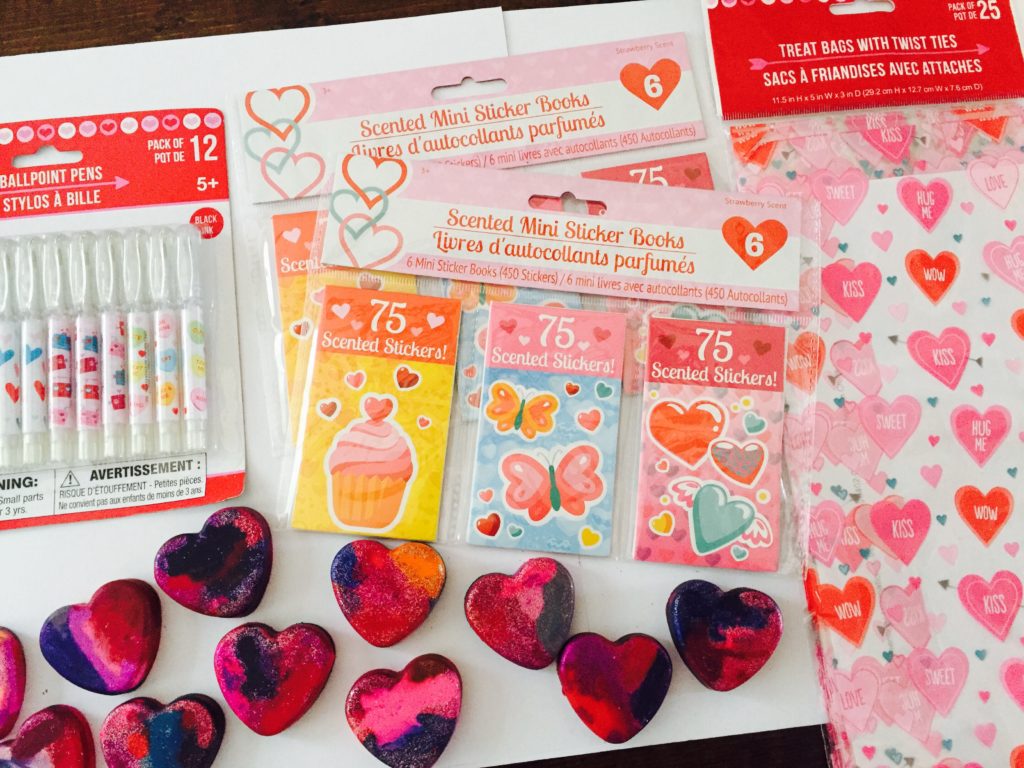 So far I am really enjoying this Pinterest Challenge! It is fun to actually do some of the many pins I have looked at over the years. If you would like to join me, I have a small Facebook group called 52 Weeks of Pinterest – 2018 Challenge. I thought it would be fun to post pictures there and also brainstorm on what types of projects to do.
Of course, I'll be posting my projects here but I really want to see what everyone else is doing as well. Don't worry if you miss a week. Life happens and this is supposed to be fun!